I'm obsessed with this new eggplant dip I found at WF. It's tangy and sooo good with sweet potato chips.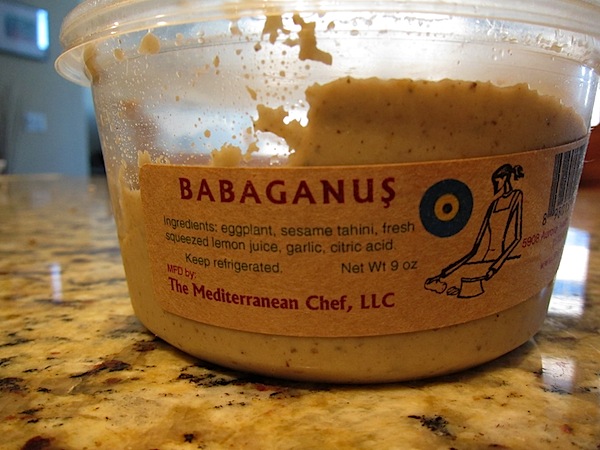 I made Kath's pumpkin meatloaf this week! Yes, it's ugly, but that's because I made a one-person portion [excuses] and just kinda formed it in one corner of the loaf pan. The upside was that all the sides were crunchy end pieces. I also added bourbon in place of the water in the sauce:)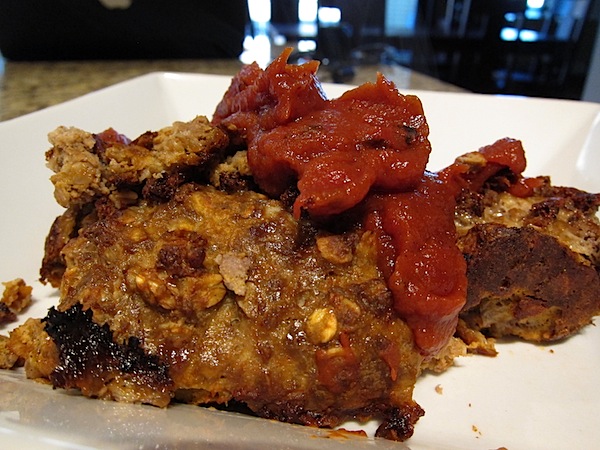 I loved the pumpkin sauce so much that I made a lighter version with crushed tomatoes the next day! It's funny that I hate tomato sauce and love bbq sauce. Aka, I love sugar.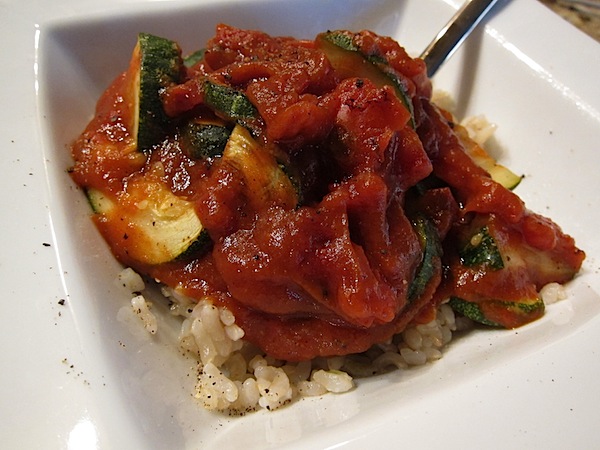 I finally got to try one of Chef Stephan Pyles' famous restaurants on a lunch date today. The place was swanky and packed with business people. I had the most amazing dish: wood-fired chicken with sun-dried tomato­-bacon chutney, avocado fries, and grilled romaine hearts. The avocado fries were giant chunks of breaded, warm avocado. Mmmm.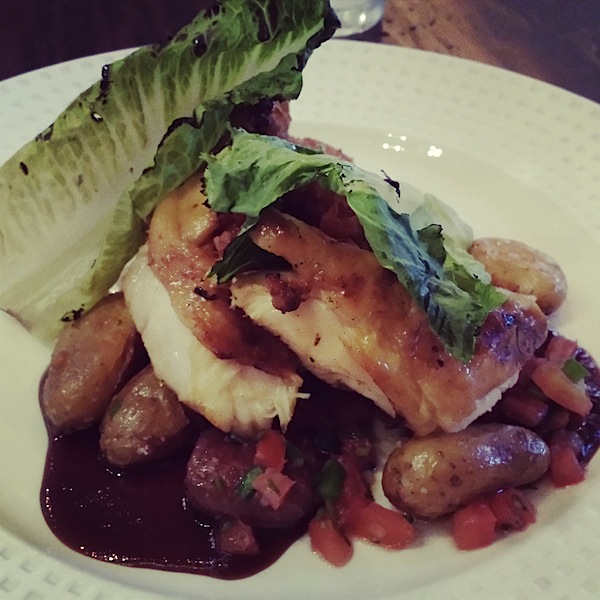 Though it was 90 degrees outside today (which actually felt quite nice), I had the urge to bake and really wanted pumpkin. I followed this recipe for no-bake pumpkin oatmeal cookies. The dough is incredible! But then I got sad that I couldn't eat one hot out of the oven, so I decided to bake them. I added an egg and 1/4 tsp baking powder and also threw in some cranberries. They are more like mini muffin clusters than cookies, but they hit the spot.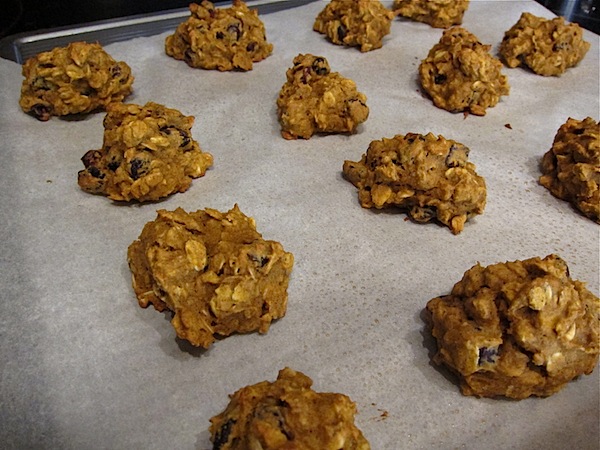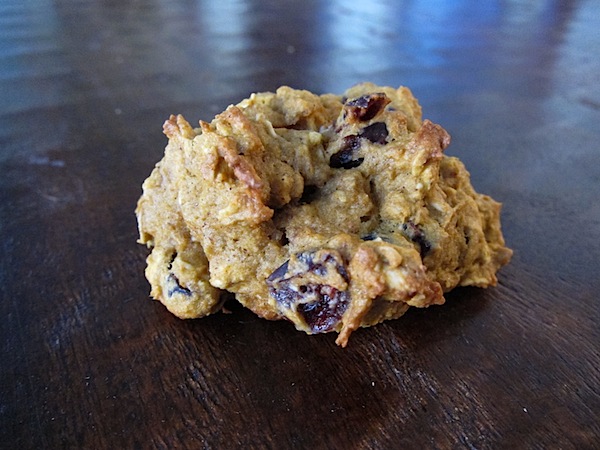 Soo close to another weekend! See ya.