-The sun's out after days and its glorious. Those post-apocalyptic scenarios where the sun doesn't shine anymore are my worse nightmare.
-Matt had to travel this week, so I ate lots of bowls with toppings for dinner. My usual go-to combos over quinoa are: roasted broccoli, nuts, and veggie burger; black beans, corn, roasted sweet potatoes, avocado, salsa; mushrooms, carrots, spicy sausage, and Indian simmer sauce. This new one I had last night was incredible and included cranberries, sweet potatoes roasted in coconut oil, kale, jalapeno chicken sausage, and garlic and lemon dressing. It's a keeper.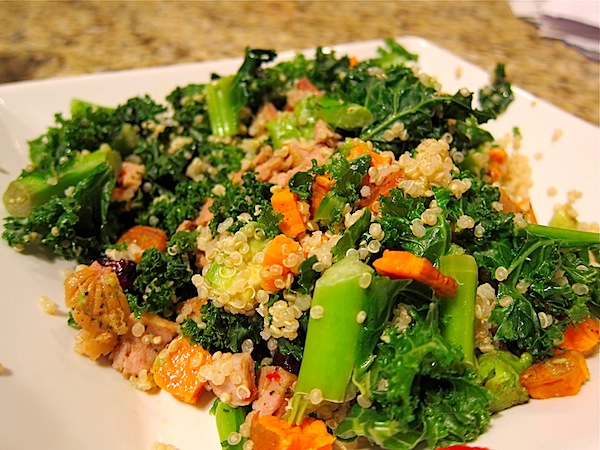 -After last week's party, I really want new holiday heels! I LOVE these suede ones with a more reasonable heel. I also like some of the 'shooties' I've seen online, but who wants toes peeping out in winter?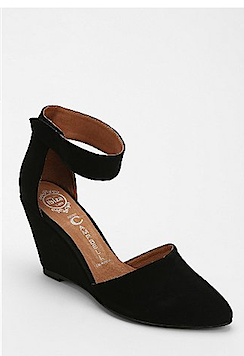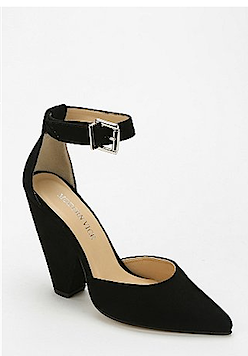 -Speaking of shopping, if you're looking for something fun on the cheap to wear on New Year's, Forever 21 has some crazy leggings right now that could be paired with an existing top or dress….
– I knocked out all the alcohol shopping for our Christmas stay-cation last night! (don't worry, we'll have 9 here to help consume).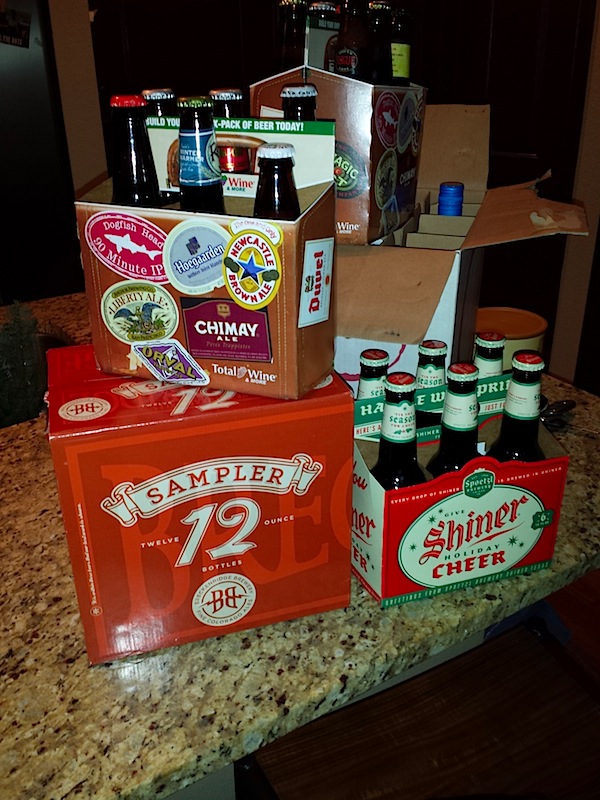 -Aren't you glad you don't have to take finals or write term papers this week? I am!