I think I jinxed myself with the winter comment in my last post – it's currently 22 with freezing drizzle! However, Friday and Saturday were glorious, so we still got to enjoy wonderful weather this weekend. On Friday, Matt and I stayed in and opened this lovely bottle of wine we purchased on our last Charlottesville visit. I remember tasting it and really liking it, but the second time was amazing! Seriously in love with this wine. Matt ended up having to work pretty late, so I enjoyed a glass and my novel on the balcony until the sun set. It was a great way to unwind.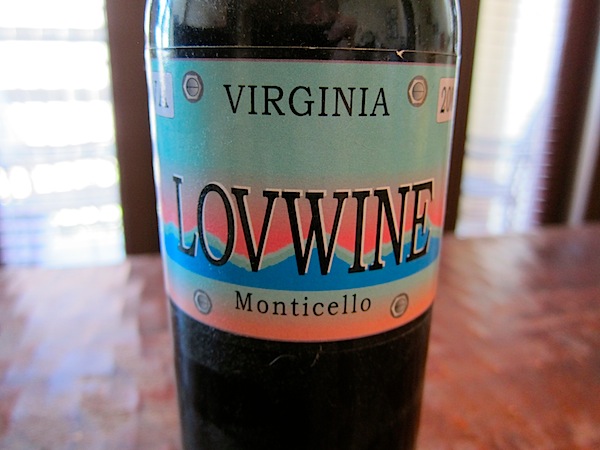 For dinner, I threw together an Indian inspired meal with the simmer sauce I love from TJ's. We caught up on the bachelor (interesting episode….) and called it an early night.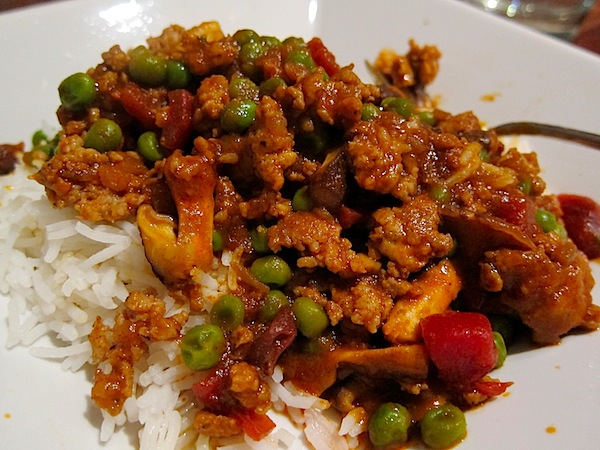 Saturday was breezy and 80, so we spent the afternoon hitting golf balls with one of Matt's friends. I am terrible, but could definitely see improvement by the end (aka, I could actually come into contact with the ball…). My goal is to be ready to play a real game by the age of 50:)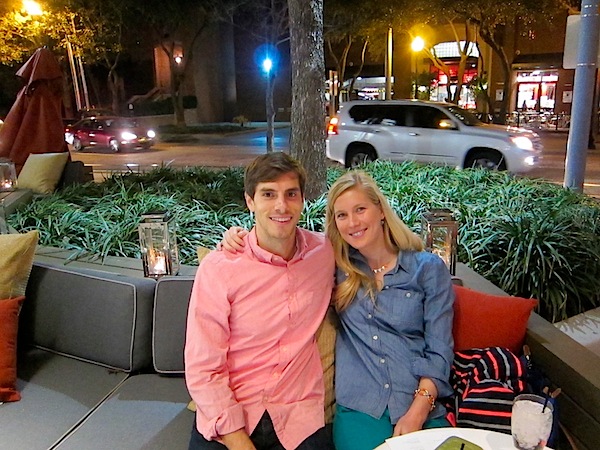 We continued to enjoy the weather by grabbing drinks on the patio of Barter, where we had a dinner reservation. The patio is small, but very cute and there are really comfy couches with pillows. I chose Dominic the Donkey: Jacob's Ghost White Whiskey, Fresh Lime Juice, Fever Tree Ginger Beer, and Muddled Italian Basil. Our server suggested ordering it spicy, so I did… I loved the drink, but my mouth was somewhat on fire after I finished it!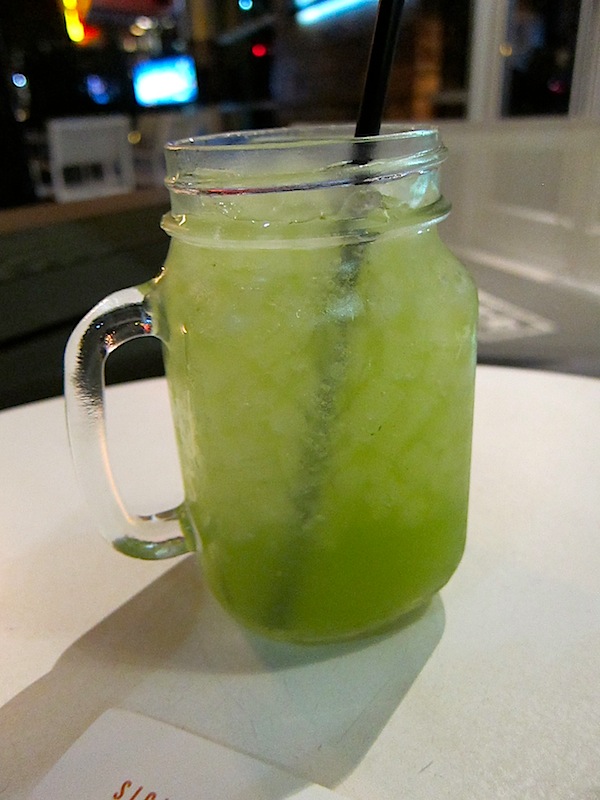 We moved inside for dinner and began with the carrot 'home fries' with fresno chilies and goat cheese. These were amazing!! We also enjoyed a big basket of cornbread and crackers. I ordered a glass of red wine with dinner, but because my mouth was reignited with the chilies, I couldn't really taste it.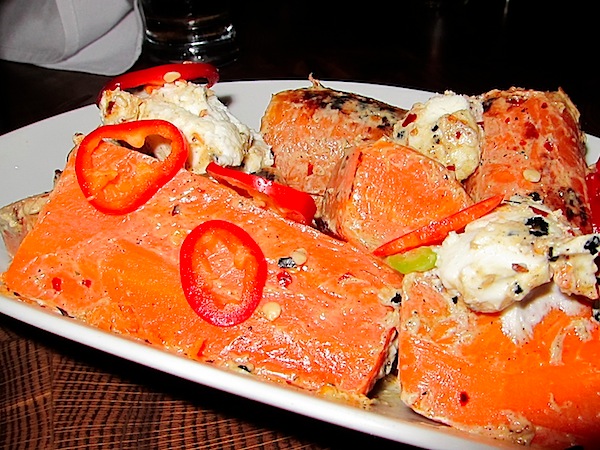 We also shared the striped bass tostadas with fish sauce vinaigrette, cilantro, serranos and…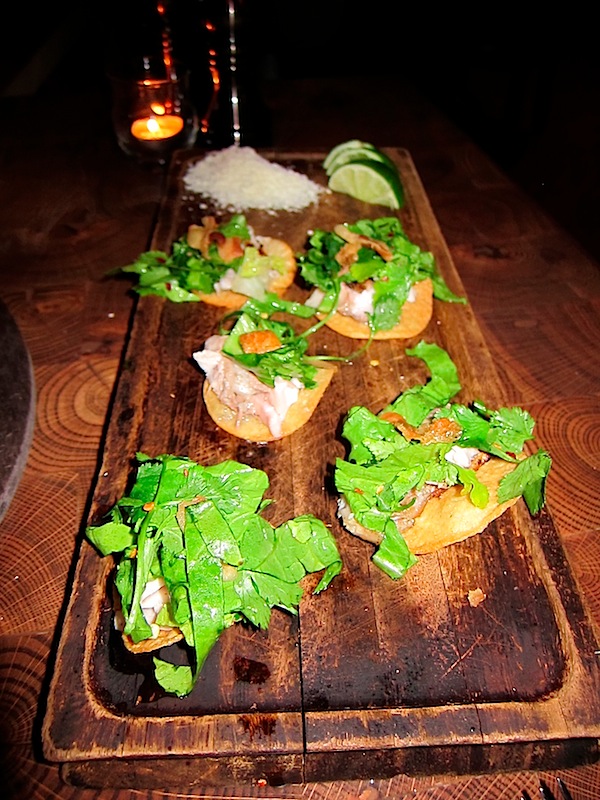 the chili crab fajitas with chili sauce (omg, why did I order more spicy stuff!!!?) and crispy basil.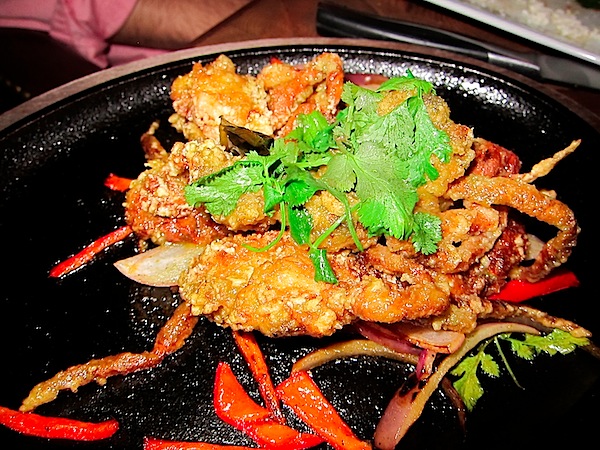 Everything was delicious! I'd highly recommend Barter for both the atmosphere and food. Our server was a bit impatient with us, but then again, the restaurant is new and we are annoyingly indecisive when it comes to food:)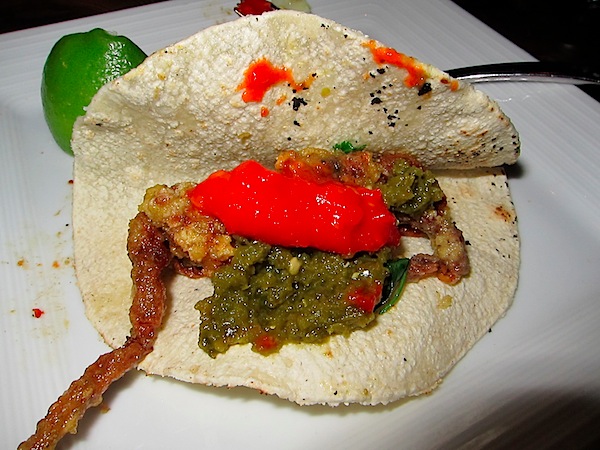 We made it to the coffee shop this morning for frothy drinks and computer time, and then I ventured out to the grocery store this afternoon. Who knew I'd need an ice scraper in order to drive home?! I'm exited to be cozy on the couch. The Oscars, a beer, and a burger are in store for this evening. I'm pumped.
See ya.