Hello!
I'll spare you the details of my low-key weekend at home and share the last of my Turkey pictures!
After our time in Istanbul, we traveled to the beach town of Bodrum along the Aegean coast. I was really, really excited about this part of the trip, but after the whirlwind of the city, I hadn't thought much about it. I think Matt and I were both blown away when we arrived and saw how ridiculously beautiful it was. We didn't stay right on the water to save some money, but our hotel had a breathtaking view from a hill overlooking the city and harbor, so it was fine with me!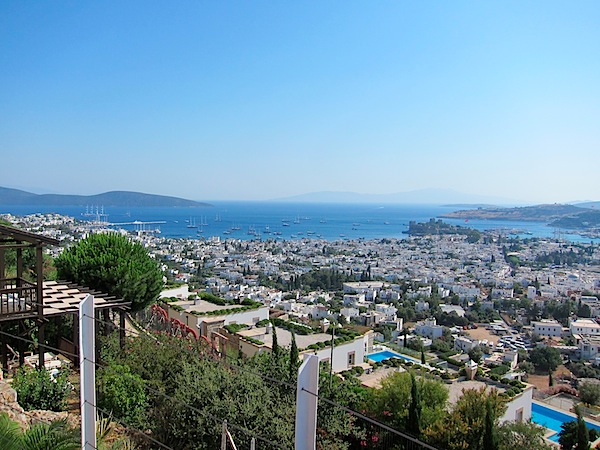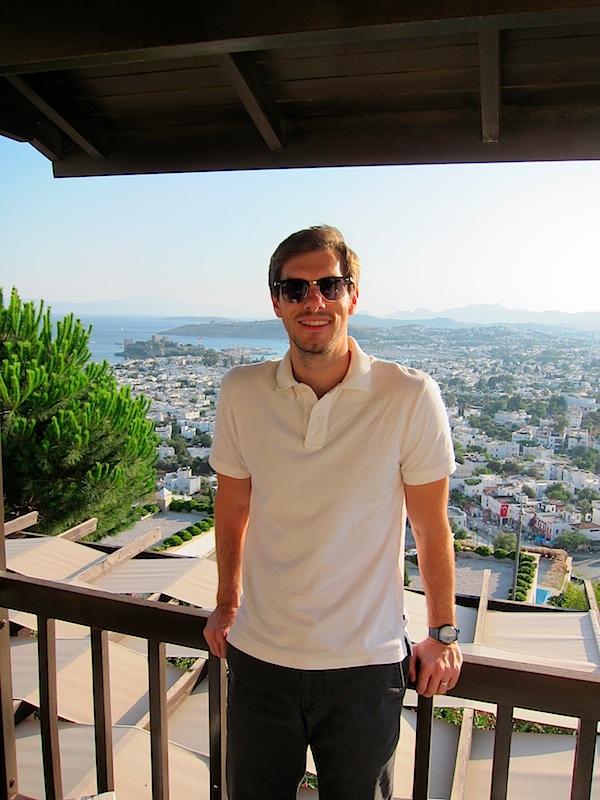 I knew the town was old, but I didn't realize how much history there was until we started walking around the city and learning more about it. On our first day we explored and visited the ruins of the Mausoleum at Halicarnassus, one of the seven wonders of the ancient world! We probably could have spent another whole day going to historical sites (the castle looked so neat), but we had a birthday to celebrate!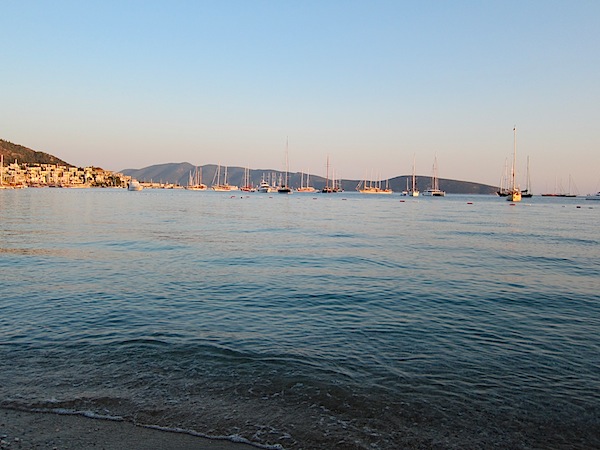 We walked down to the harbor on our first night and discovered tons of waterfront bars – reminded me of the cove we'd go to in Mykonos every night before dinner on our honeymoon!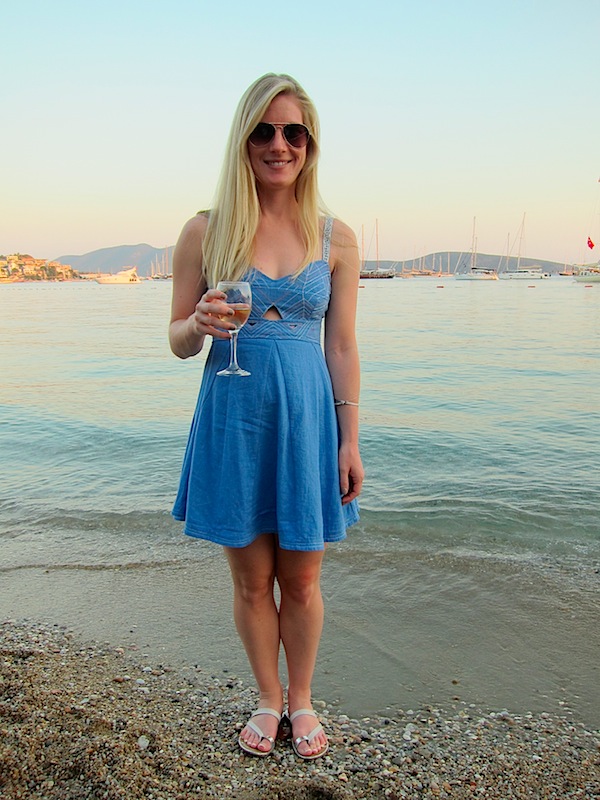 One thing I forgot to mention in my previous posts are the cats in Turkey! They were everywhere and the locals and people working at restaurants kept them well-fed and gave them attention, so it wasn't a sad situation (or at least didn't appear to be) like some of the other places I've visited where the animals are thin and sickly.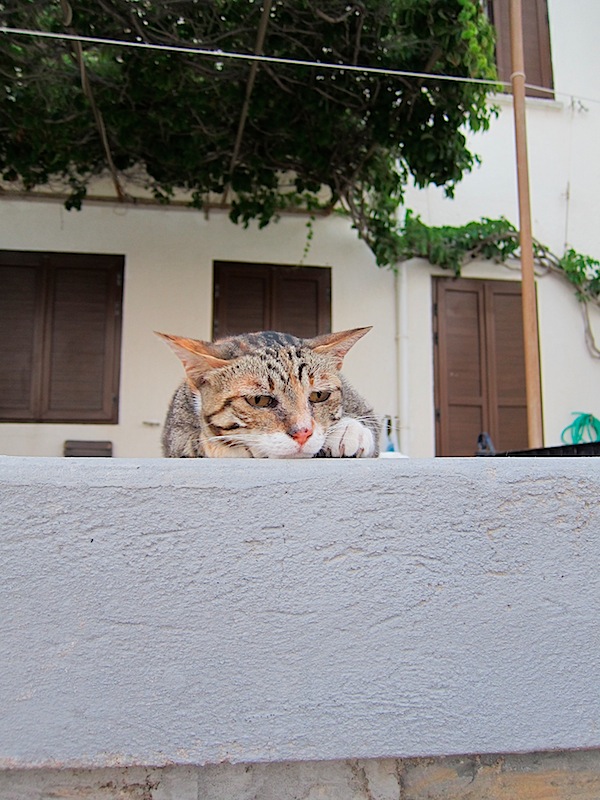 This was the view from our dinner table down to the docks where the cats were waiting for scraps of seafood.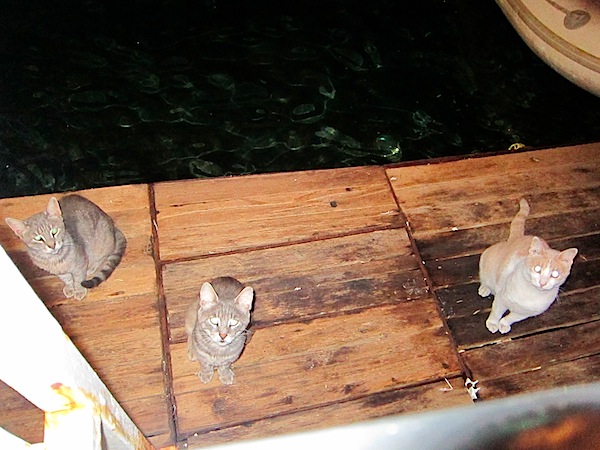 Anyway, back to the birthday. Matt turned 30 on the 3rd, so I wanted to do something extra special for him. It didn't take much research to discover that renting a gulet, or a traditional wooden boat is a big thing in Bodrum. A friend of mine had also done this and highly recommended it, so I made arrangements with a wonderful lady to hire the Adorya gulet for the day.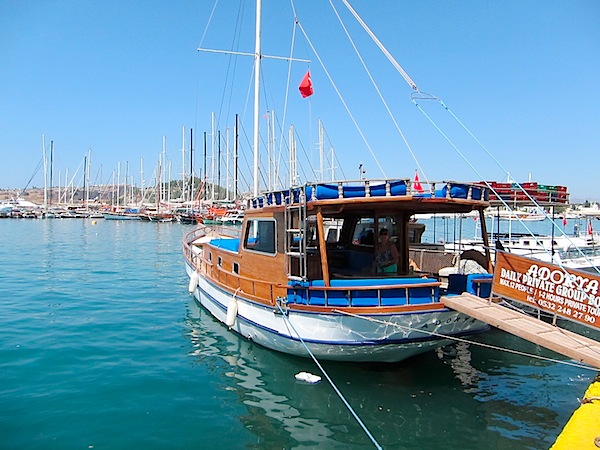 Matt didn't know a thing about it until the morning of, when I gave him a pair of sunglasses and a card that explained the surprise. He was one happy 30-year-old!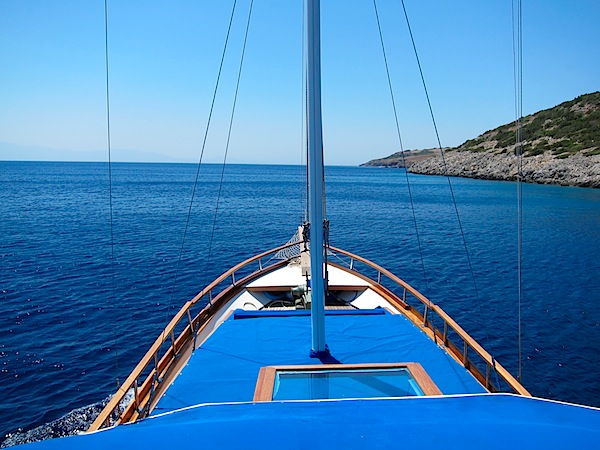 The boat was absolutely amazing and the day was right out of a fantasy….by far the best excursion I've ever done!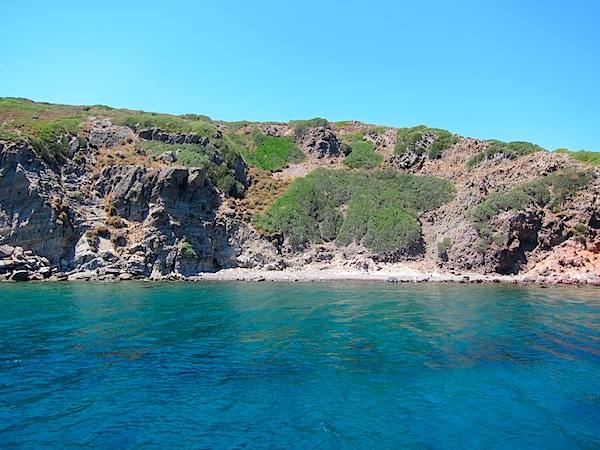 We sailed into quiet coves and swam in the brisk water,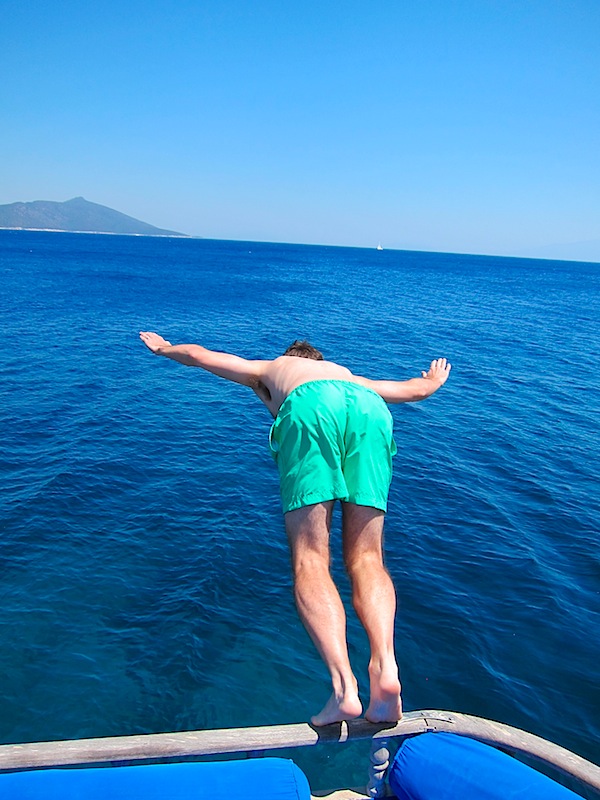 we snorkeled (but didn't see much),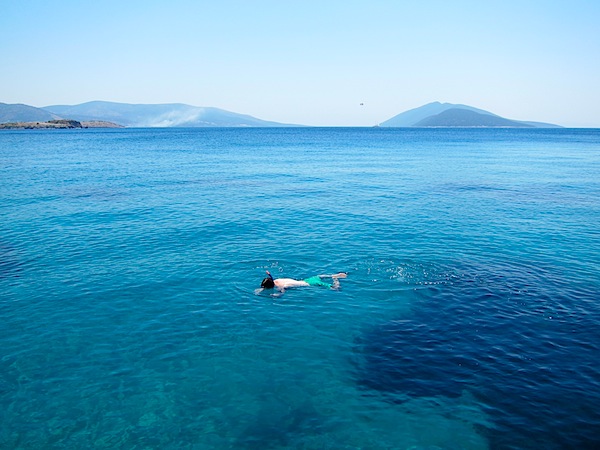 we drank beers while floating on noodles,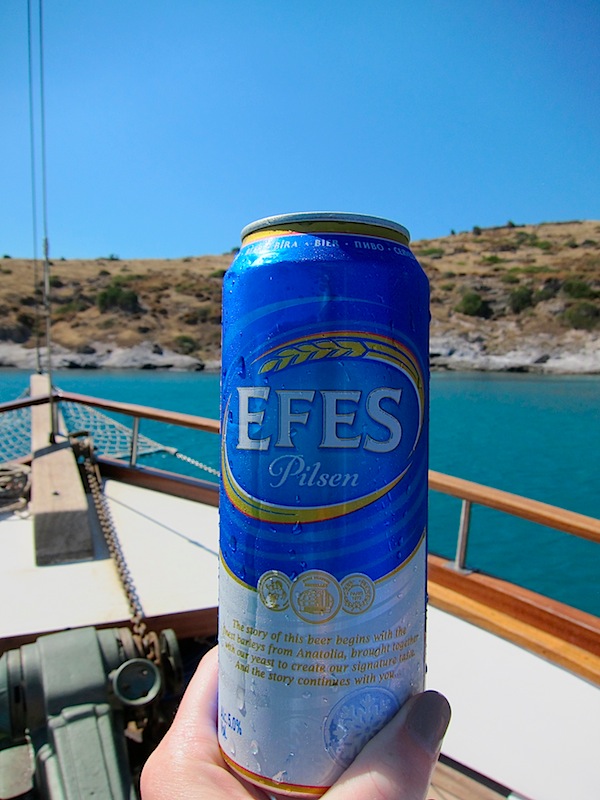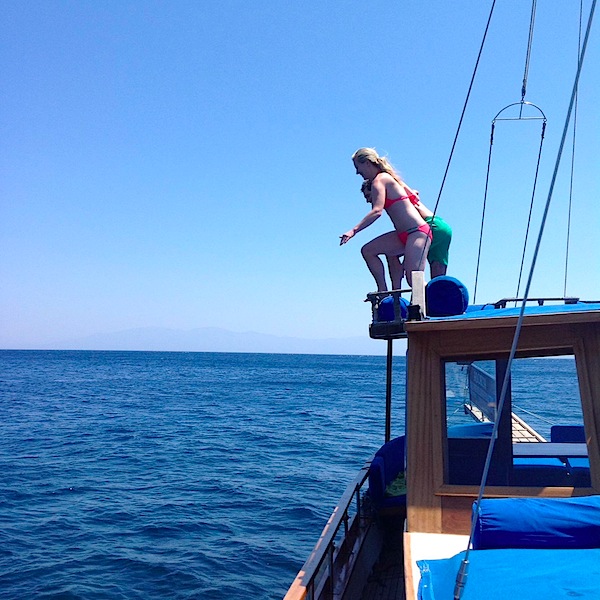 and jumped off the top of the boat.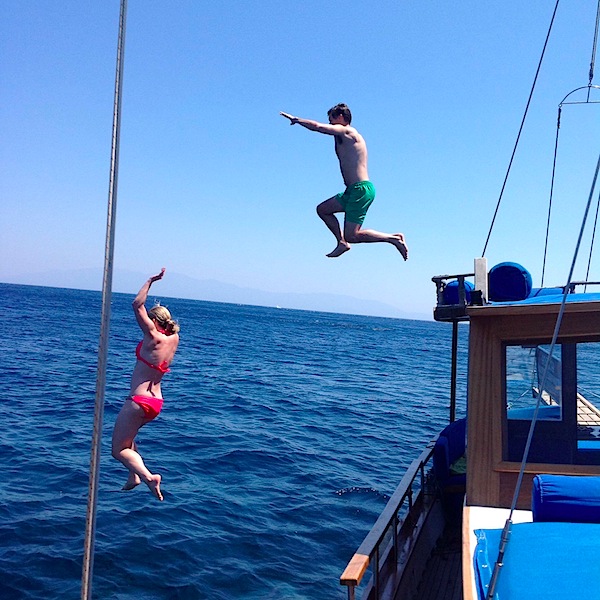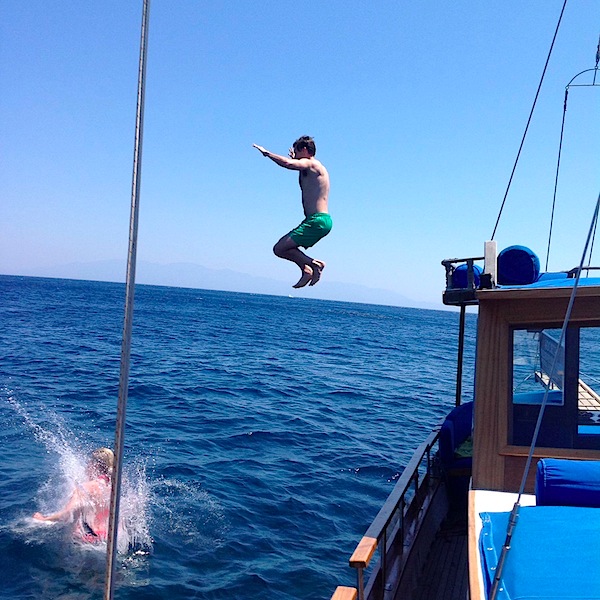 Our captain prepared an incredible fresh lunch of salad, fruit,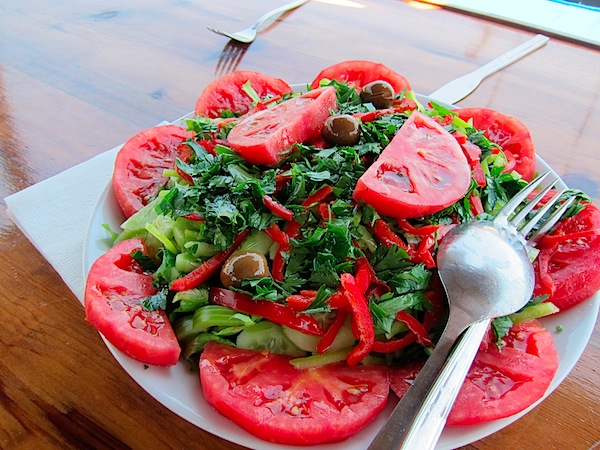 and fish caught that morning.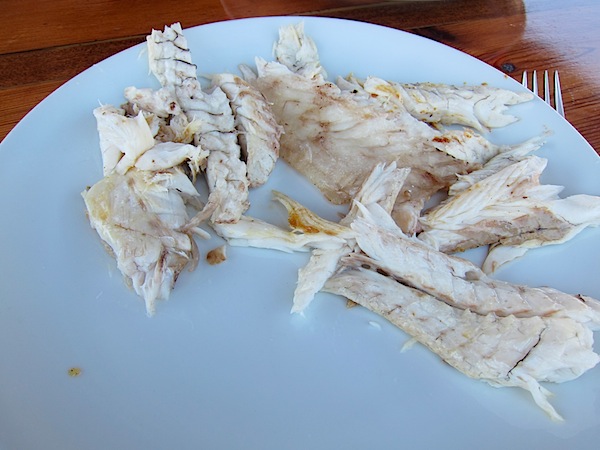 Of course, I arranged for a bit of cake:)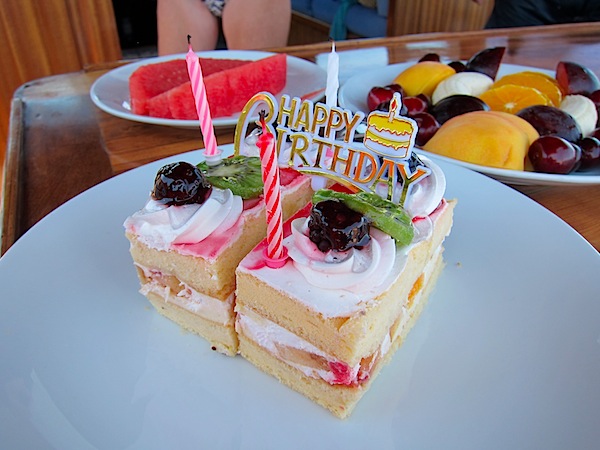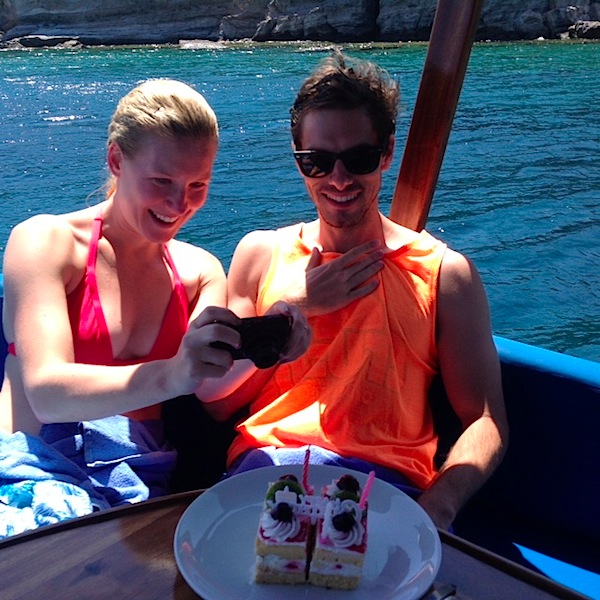 It was seriously one of the best days of my life.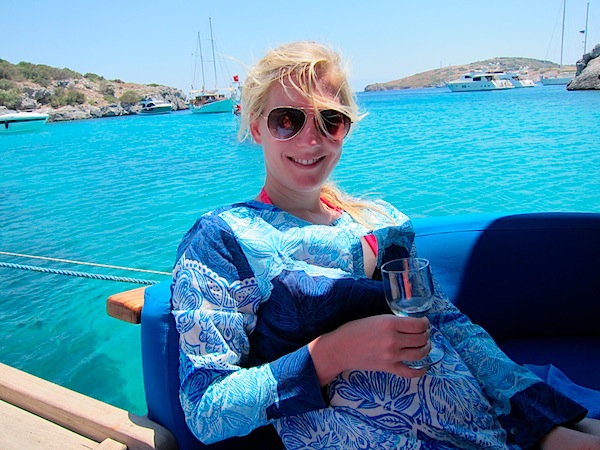 After the boat trip, we rested and then strolled into town for dinner. We took a break from Turkish food and had dinner at a Spanish restaurant called La Pasion.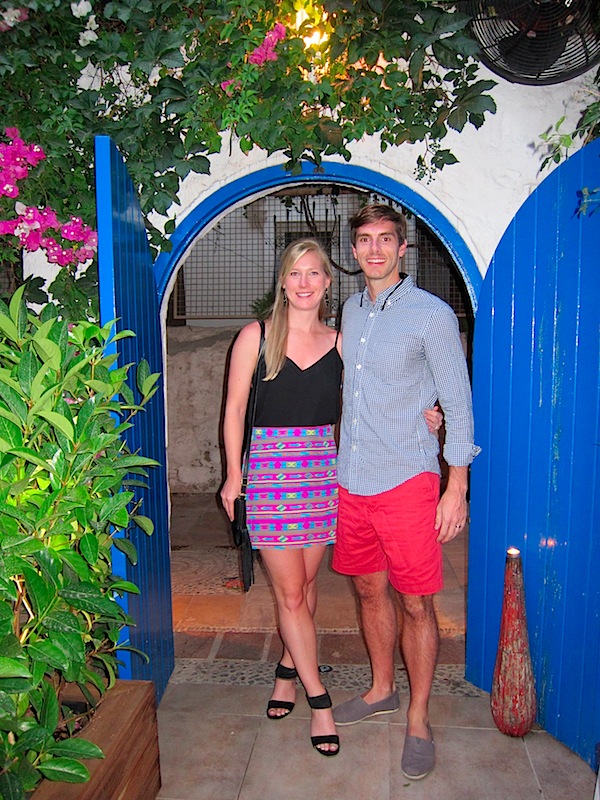 We sat in a beautiful courtyard and had tapas. I think we ordered 7 and all of them were phenomenal. I'm so glad we found this gem!!
We went to this one bakery every night in Bodrum to pick a dessert to take back to the hotel. I think Matt's birthday is about the only day he's willing to eat dessert with both lunch and dinner!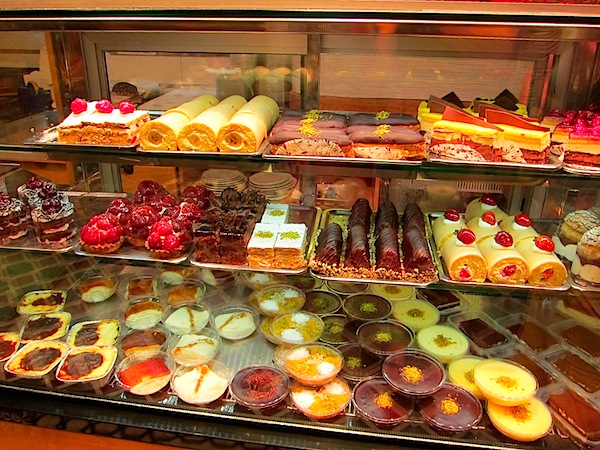 On our last day in Bodrum, we took a bus over to the beach side of the town and spent the day at a beach club.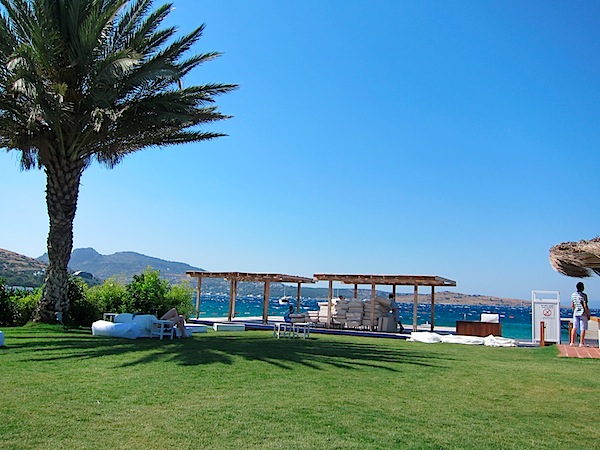 The view was great! We had crazy winds, so we wrapped up in towels to stay warm and watched the huge beach pillows blow into the water. It was cozy.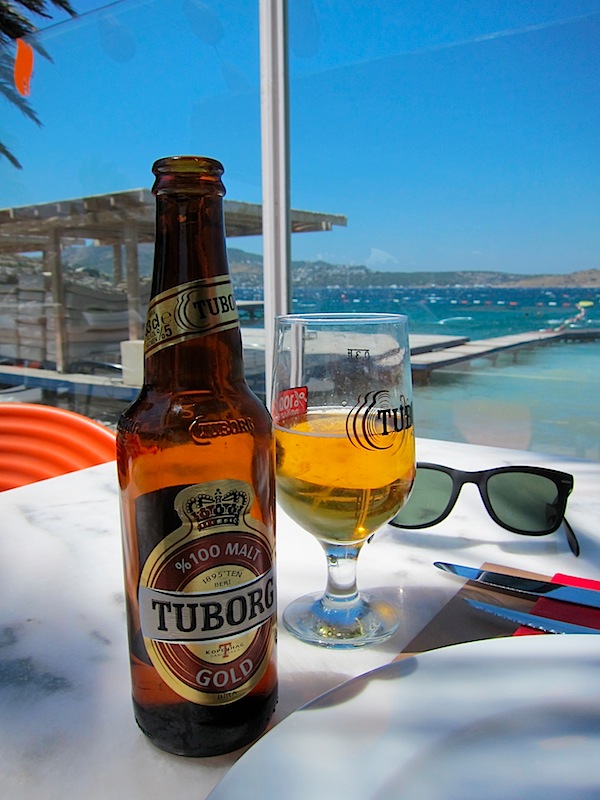 We had one last dinner in the harbor, and then it was back to Istanbul for the long trek home.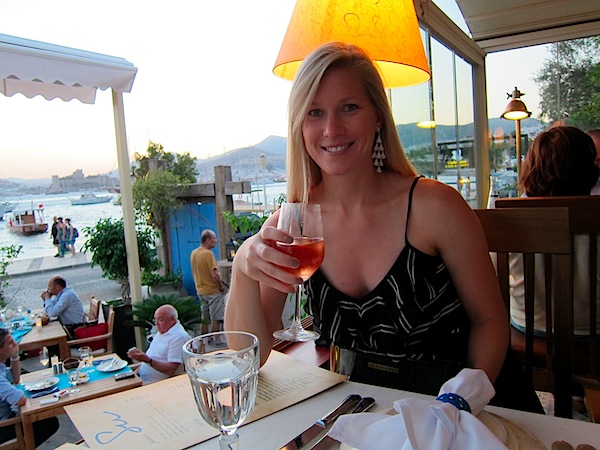 Looking back at these pictures, it's like the whole trip was a dream. I know I am very fortunate to be able to travel and I'm so thankful that Matt and I had the opportunity to visit such an amazing part of the world and celebrate a fun milestone on a gulet:)