Where did I leave off?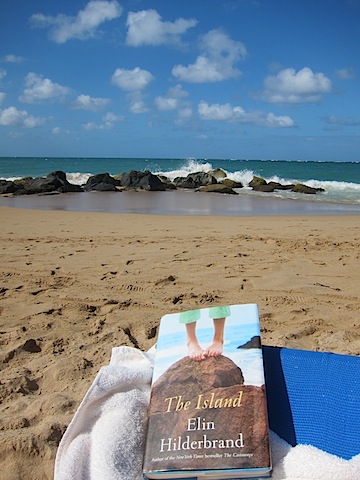 On our second night, we got dressed up and went into San Juan to dine at the famous Marmalade.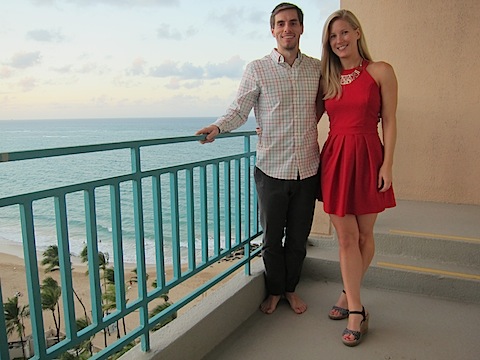 But first, we went to the cutest little wine bar, called Alfresco, for champagne and olives. What a gem!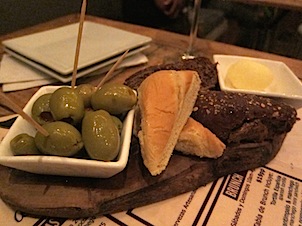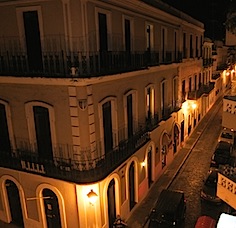 Marmalade had an awesome interior – it was full of big wingback chairs and little nooks with cushions and pillows. I ordered a spicy tequila drink that had peppers frozen in the middle of a big ice ball.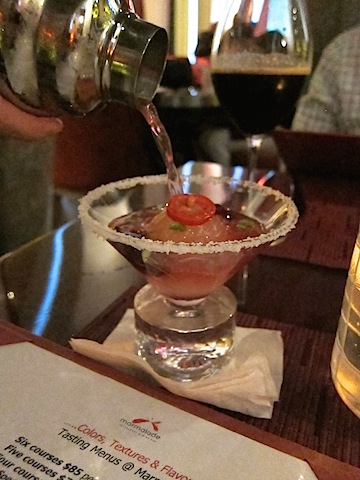 I debated wine with dinner, but when I saw it was $20 for one glass, I boycotted it!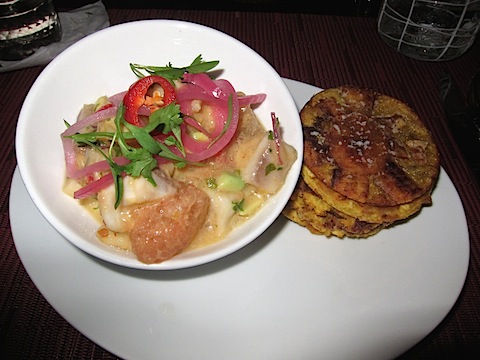 We started with ceviche with the softest warm plantain tostadas, along with paella bites. Both were fantastic.
As an entree, I ordered the rabbit over polenta with walnut pesto – this was absolutely divine, but really, really rich. I definitely left with a stomach ache:(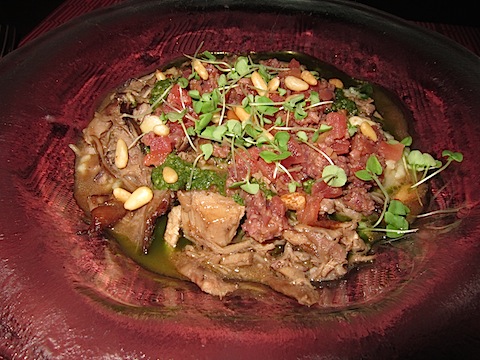 We also shared the pork with black bean puree and pineapple jalapeño chutney.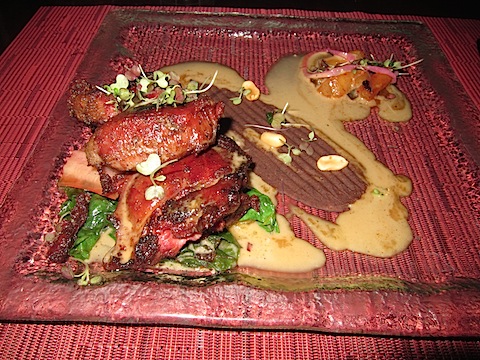 Perhaps the highlight of the trip though, was a hike through the El Yunque rainforest. We rented a car and drove about 45 minutes out to the national park. There were a couple of different trails and we choose La Mina falls.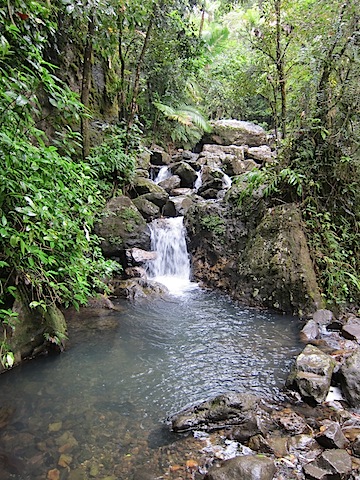 The trail was beautiful and followed a stream down to the waterfall.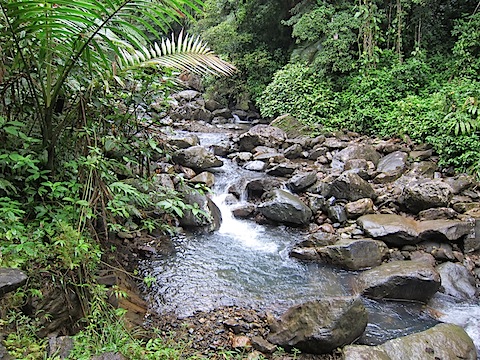 It was really peaceful and there weren't too many people on the trail – until we reached the falls! There was a huge tour group and tons of people were swimming in the freezing water.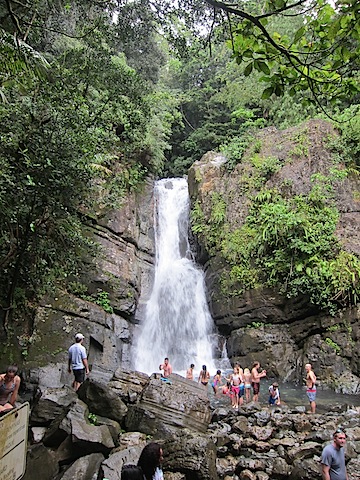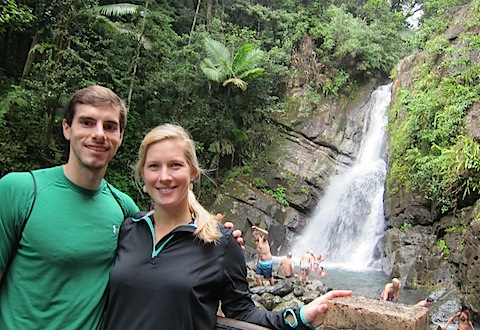 Right after we took this pic, we got caught it a huge downpour. It was soo neat to experience pouring rain in the rainforest and everything looked even prettier in the rain!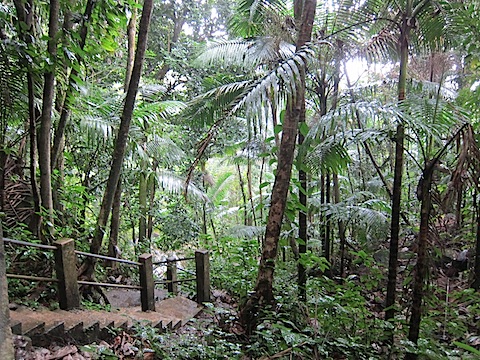 On the way out of the forest, we also climbed this observation tower for views all the way to the coast.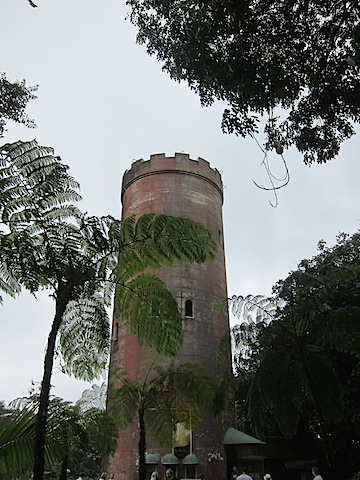 You could see the rain clouds rolling in and out.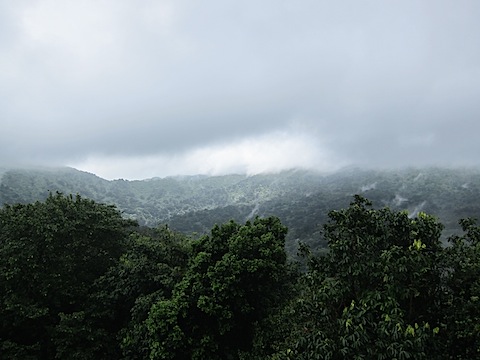 We had planned to check out a local beach town with a bunch of seafood shacks, but the rain continued outside of the rainforest, so we decided to just head back to our hotel to seek shelter.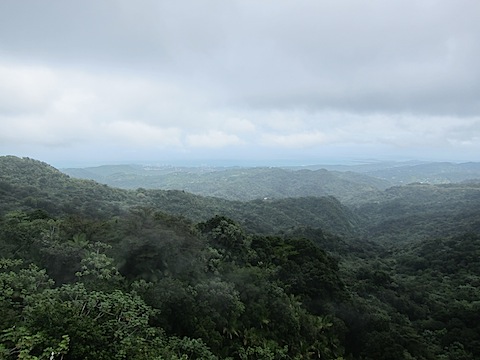 The rain cleared up by our last day and we discovered a lovely little cafe called Pamela's, thanks to the hotel concierge.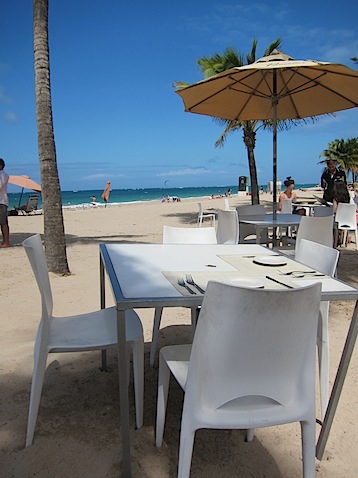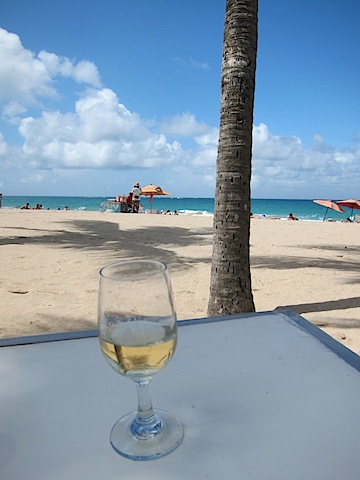 It was a bit of a hike down from our hotel, but was worth it when we finally arrived. The tables were right on the beach!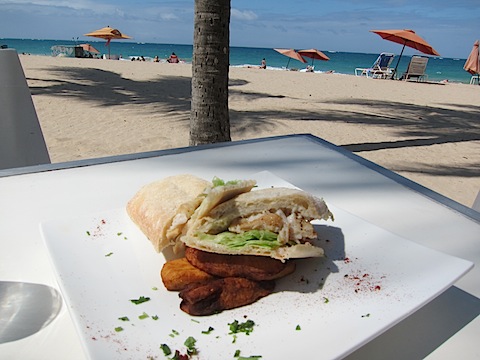 I had a fried fish sandwich and more ceviche!
Our last dinner was at a neat restaurant called
Santaella
. It was in an area of town that we hadn't yet explored called Santurce. The area has a bunch of bars centered around a plaza and is apparently where all the locals hang out. We grabbed mojitos for only $3.50 before dinner and enjoyed the lively atmosphere.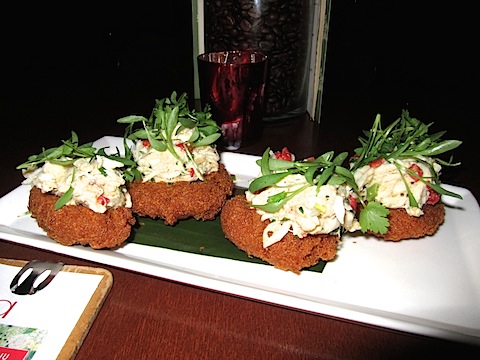 Santaella was packed with locals and Americans and had a really cool vibe. The food was outstanding too! We ordered four appetizers: wild caught crab served on fritters,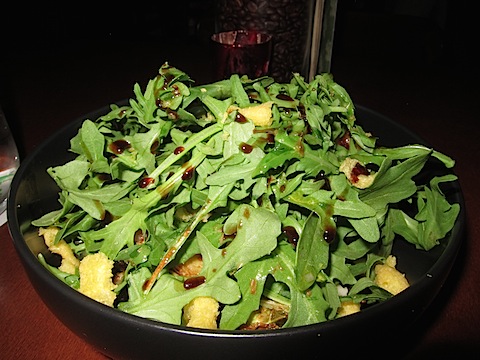 a warm brussels salad with white cheddar under all that arugala,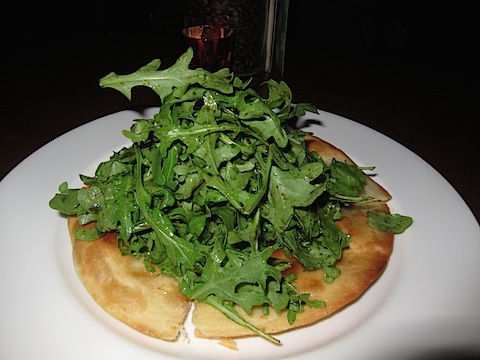 the famous white truffle and honey goat cheese quesadilla [I seriously didn't understand what all the fuss was about, but Matt convinced me to get the quesadilla and it was to-die-for – homemade flaky dough that just melted away with the goat cheese],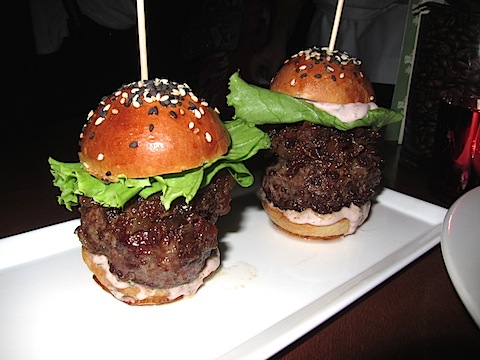 and the organic beef sliders with mashed plantain and some kind of sauce? Oh, they were heavenly.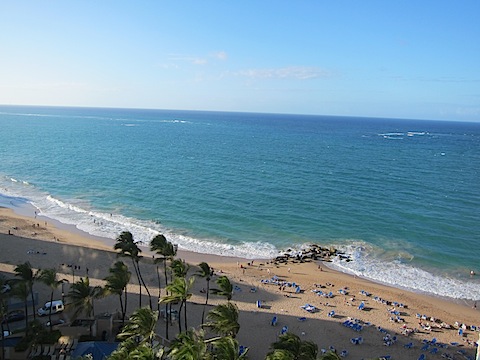 See ya Puerto Rico – I had a glorious time!