Bordeaux was hot! Everyone told us the 100 degree temps were rare, but the winemakers were thrilled about the hot weather. We arrived late in the afternoon, and quickly changed for dinner. We stayed in
Le Boutique Hotel
where we had a teeny tiny room and wonderful service. We knew we wouldn't spend any time in the room, so we looked for something simple. There was an awesome natural store one block from the hotel where I was able to re-stock my GF baguettes.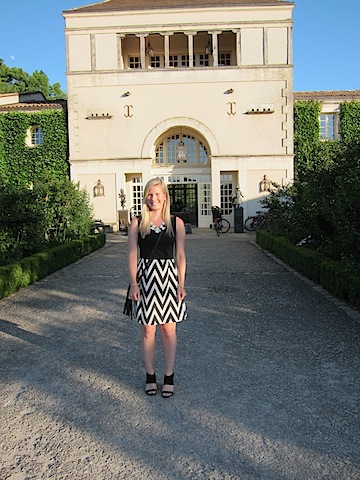 For dinner on our first night, we got back in the car and headed out to the countryside for dinner at the
La Grand'Vigne
. It was our splurge French dinner of the trip and it did not disappoint. The setting was quite formal, so I wasn't comfortable capturing all the courses, but here is a sampling: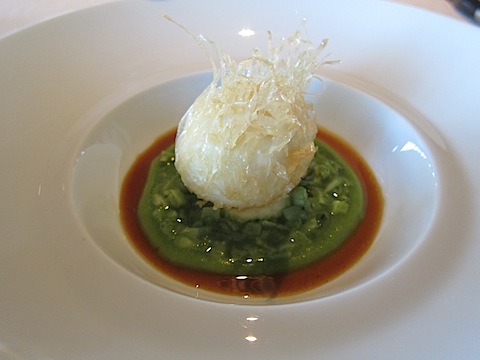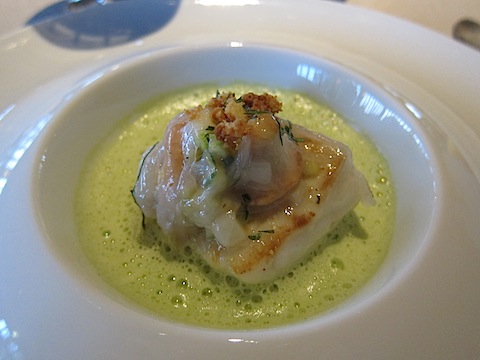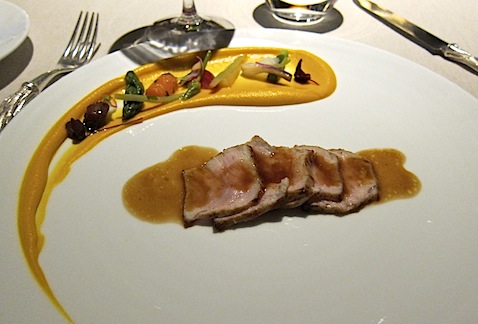 The cheese cart! Matt got really into the cheeses on this trip and choose the cheese course whenever possible. So many goats!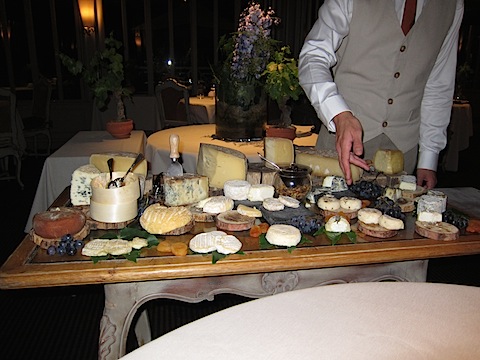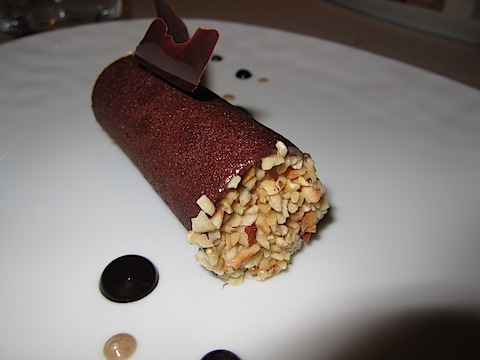 The highlight of Bordeaux (and the best lunch of the trip) was a visit to Les Belles Perdrix at Chateau Troplong Mondot. We drove out to the gorgeous town of Saint Emilion – I had read this winery had a restaurant with good views, but I had no idea we would spend 3 hours on a 3 course lunch!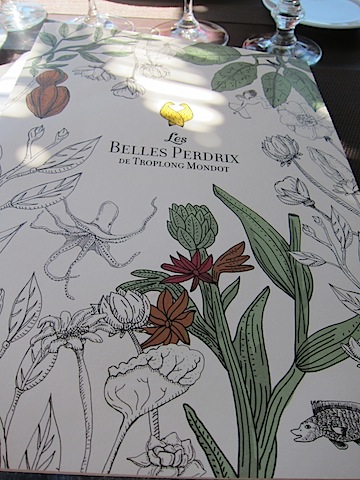 It was splendid!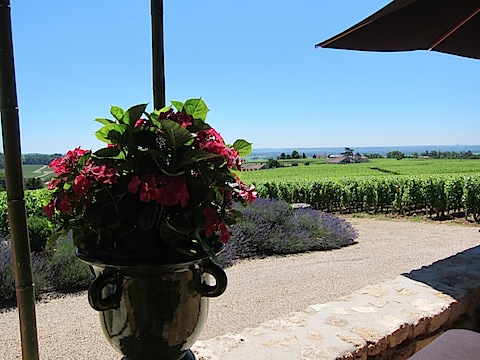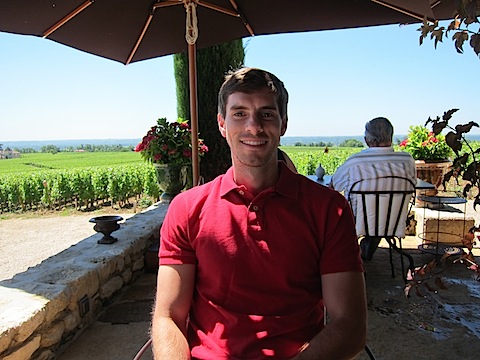 I just love how the French take eating very seriously and take their time! We need to learn how to do this in the US. But we don't have time:)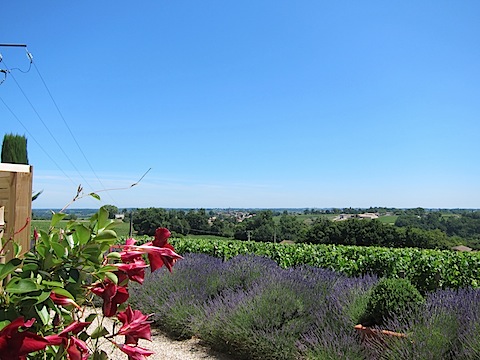 We shared a glass of sparking rose, and each had a glass of white with lunch.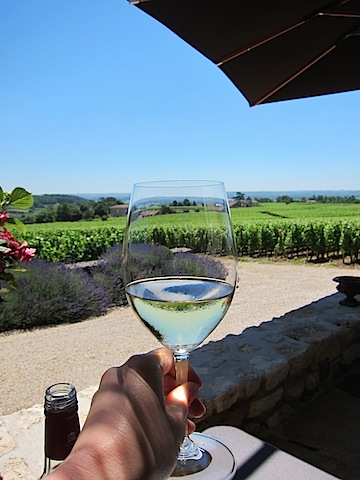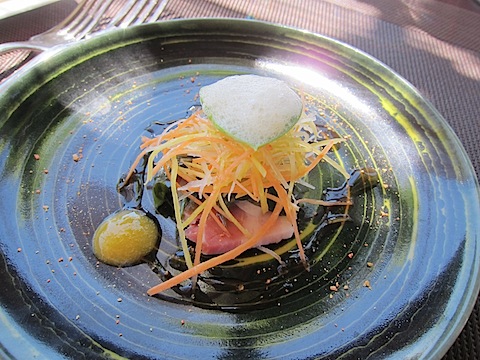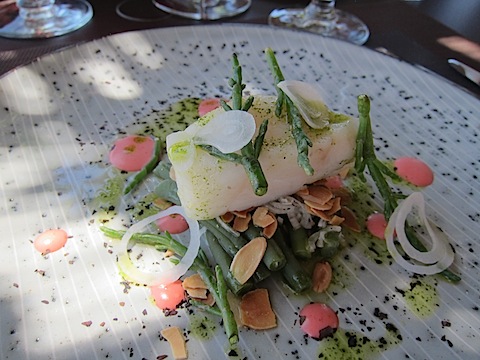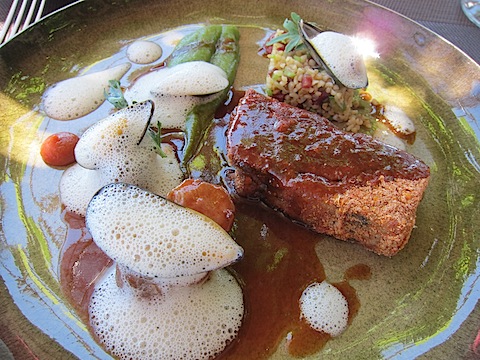 After lunch, we took a tour of the facilities and learned about French wine-making. It was interesting to compare it to California wineries.
At Troplong Mondot, everything is organic and done by hand. They are not allowed to use irrigation systems, so they depend on the natural weather – imagine that!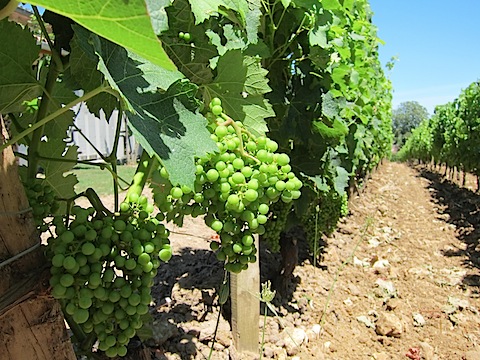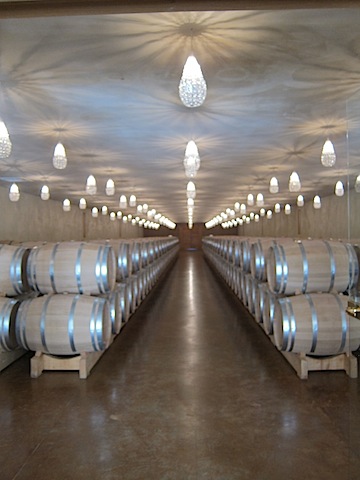 Of course, our visit ended with a few tastes. Most wineries in Bordeaux only produce 2-3 wines per year and they are mostly blends. The tour leaders would get annoyed when we asked about the varietals, saying that Americans always want to know the percentage of each in a blend:) It should not matter if you trust the winemaker, they would say. Most of the tastings we did in Bordeaux consisted of two [small] samples comparing a young and old version of the same blend.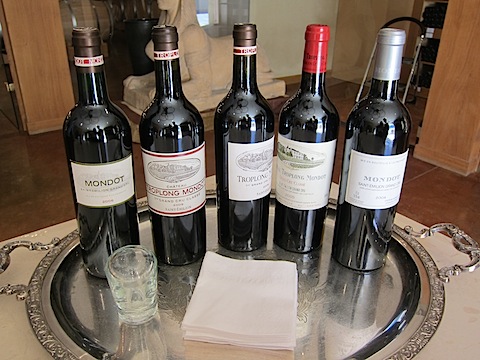 On our second day, we did a full day wine tour. Although we booked a group tour, no one else signed up, so we scored a private tour! Our guide was an intern at the Bordeaux wine school, and it was so interesting to hear about about his journey.
He took us to a small, family owned restaurant in the countryside for an authentic experience. I'm glad we had him with us to translate!
It was a fabulous day, and we learned so much.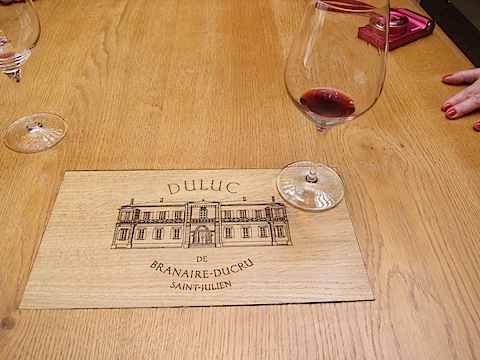 Our last dinner in Bordeaux was at a teeny bistro called
Raviolon
. I think there was only one other couple in the restaurant, but it was one of our favorite meals.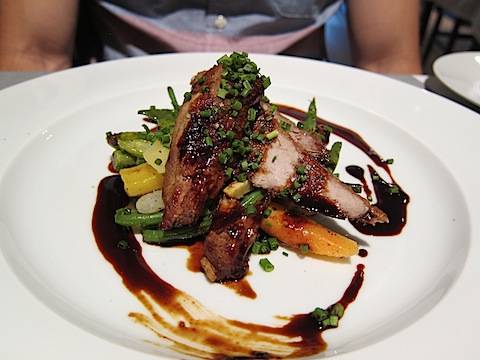 It's hard to see, but my fish is resting on black, squid ink risotto.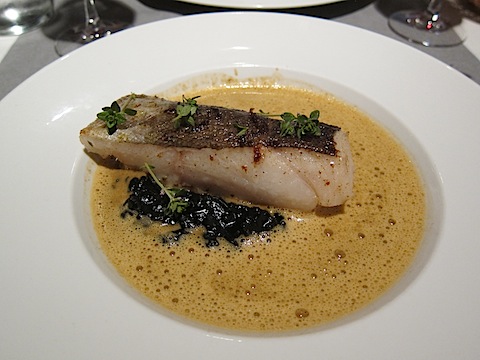 The food in Bordeaux was just perfect, and we left for Amsterdam thinking that nothing could top it!