Amsterdam was beautiful and so romantic! For this leg of the trip, we used Matt's Marriott rewards to stay at the Renaissance Amsterdam.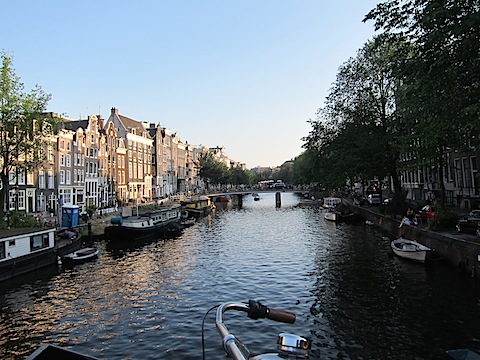 We got in late on the first evening, so we strolled around and grabbed dinner at a little Dutch restaurant. Matt was in Belgian beer (well Belgian style beer) heaven!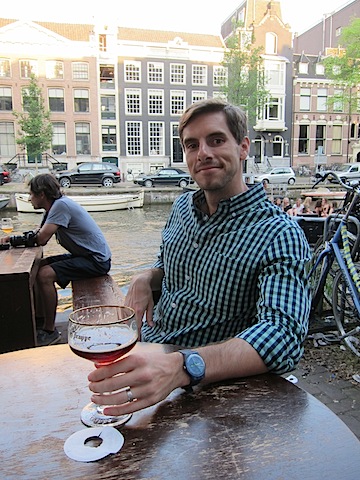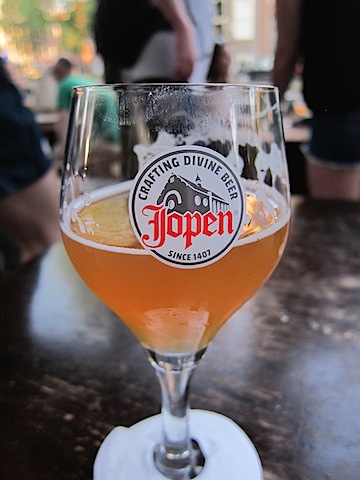 The next day, our good friends Lauren and Evan arrived! We were so excited to meet up with them, as we had been planning this trip since last winter. We spent the day exploring, and then we went to the Van Gogh museum. I loved the art, but the story behind it is so sad.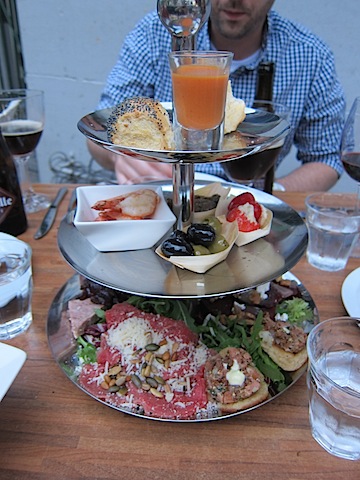 We had dinner outside on the sidewalk of Restaurant Vlaming and shared this awesome appetizer sampler. The weather changed quickly, and we ended up having to run inside when a storm came. It was so cozy that we decided to stay for port and dessert.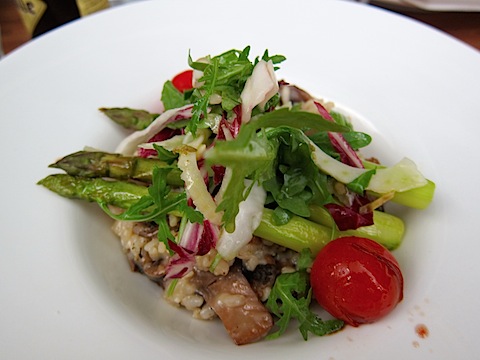 The next day was Matt's 31st birthday! Continuing with last year's theme, we rented a boat for a lovely canal tour.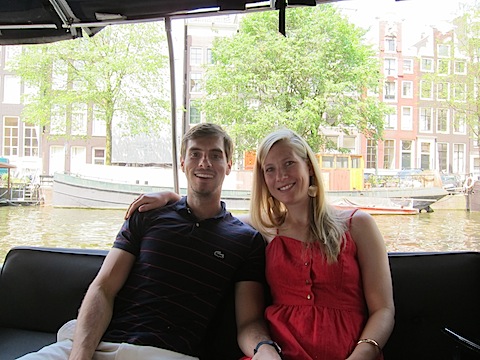 We packed a picnic of olives, cheeses, hummus, and salami, and a bottle of rose!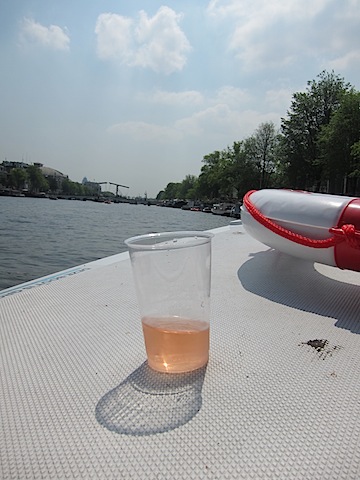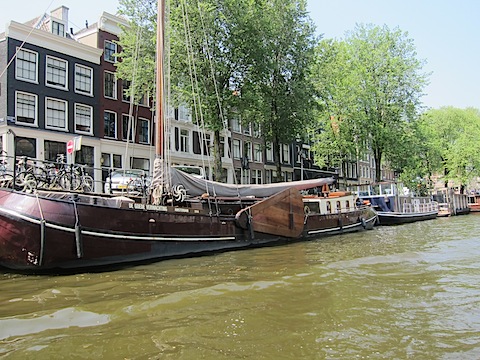 The tour was wonderful and a perfect way to celebrate Matt's birthday.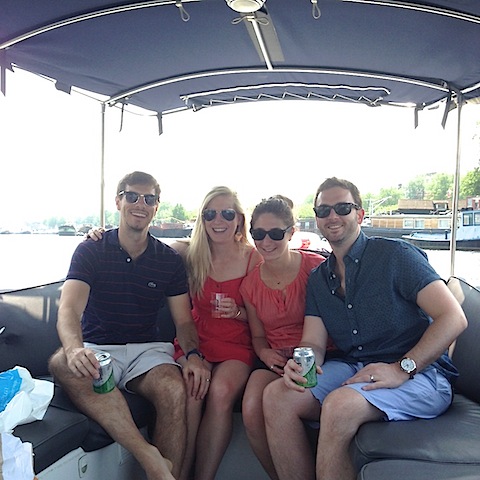 Matt's request for the afternoon was beer, so we went to a local brewery called Brouwerij 't IJ.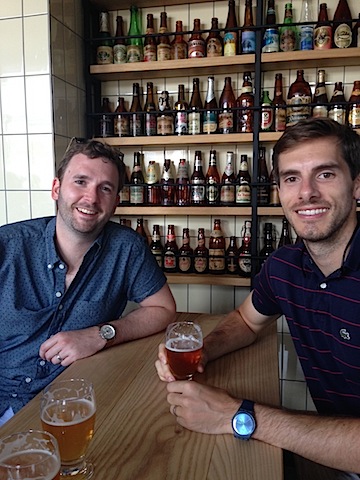 Lauren and Evan stayed at the Doubletree and there was an amazing roof deck there that made for the perfect spot for cocktails before dinner.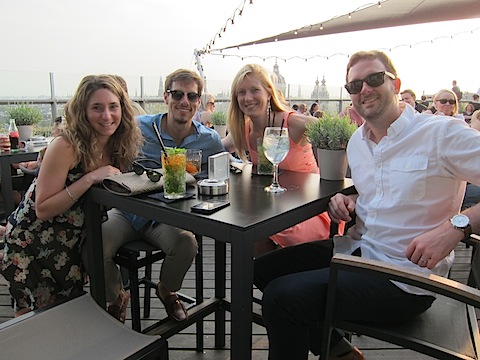 Dinner was at a fantastic Indonesian fusion restaurant called Max.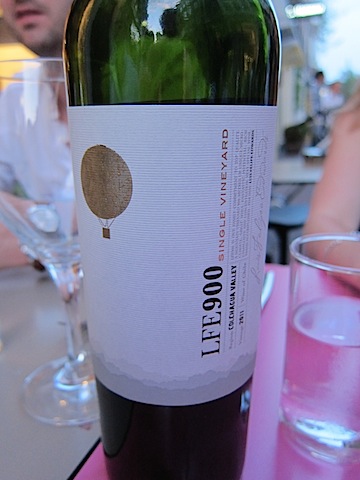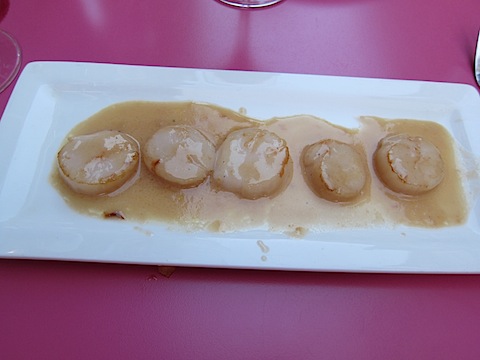 I had the scallops and a spicy mahi.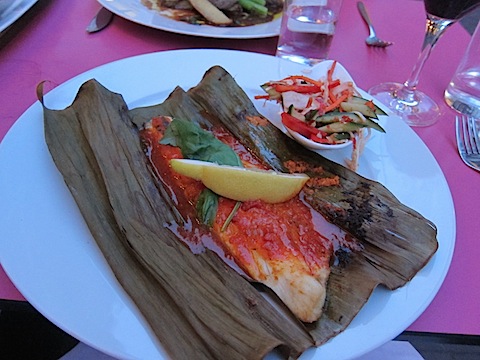 We all loved the food, and the men had an all-you-can-eat family style meal.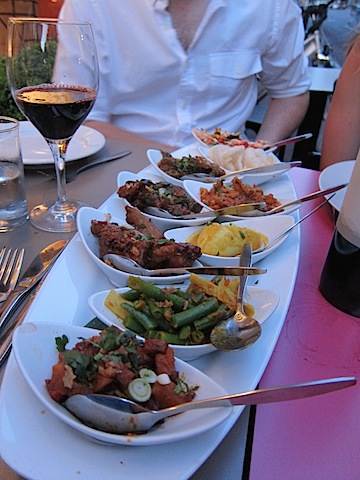 Happy belated Matt!
Our final day was July 4th, and we woke up early and went to the Anne Frank house. We got really lucky with online tickets, and were able to skip the 2 hour line. After reading the book and seeing the play as a girl, it was surreal to be standing in the house. I'm so thankful we were able to go.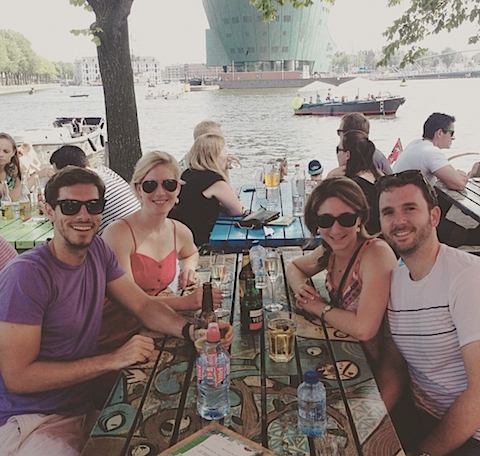 Our boat guide recommend Hannekes Boom, a beach bar of sorts on the water, so we headed there afterwards to hang out for a few hours. We had a major heatwave and tons of people were in bathing suits jumping in the water.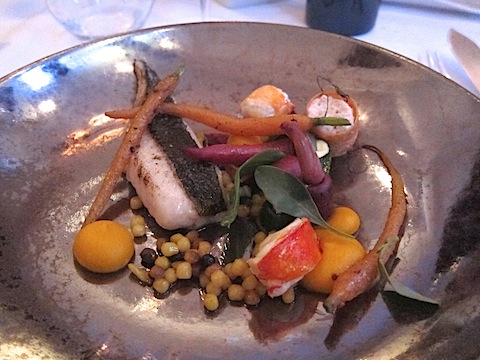 We ended the trip with dinner at an Italian restaurant called Bussia that was very good.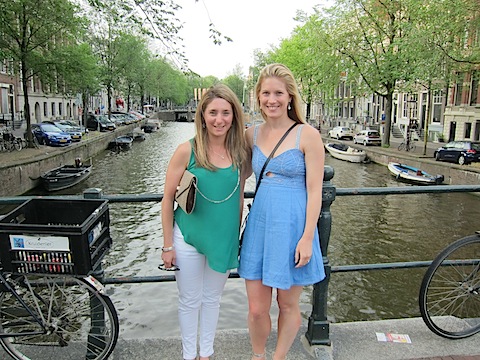 As you can see, we had a terrific trip, and I'm so glad we were able to spend some time with our friends to celebrate Matt's birthday. Dare I say I'm almost ready to go back to work.
Happy August.