We had a low-key weekend over here – Friday, I cooked some awesome pork chops at home and we drank a little French wine that I smuggled home in the suitcase. I went to bed super early and it was lovely. I was a little lazy over Labor Day weekend, so I used this Saturday for some much-needed cleaning and organization around the house. Lately, I've been doing laundry on Sundays, and then it sits in the basket all week, so it was nice to get it finished on Saturday.
Matt and I also attended a SMU tailgate for the first time! It was quite festive, and a pretty fancy affair compared to the parking lot parties I've been to back home. We didn't stay for the game because I had snagged a cancellation at the brand new Uchi. I've been hearing about the Austin location for years, so I was very excited to see if the Dallas location lived up to the hype.
I was expecting a small, cold space, but instead, the restaurant was huge and the wooden interior made for a very warm and inviting atmosphere. It felt more like a craft gastropub than a sushi-centric restaurant.
To drink, I had a blend of grenache and syrah that was just perfect.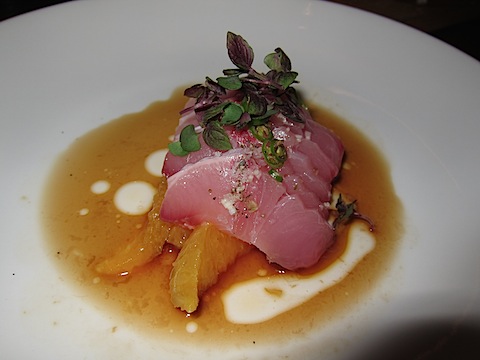 The menu consists of hot and cold small plates, sashimi and sushi, and a few side dishes. We started with the hama chili made with baby yellowtail, ponzu, thai chili, and orange supreme. It was fantastic!!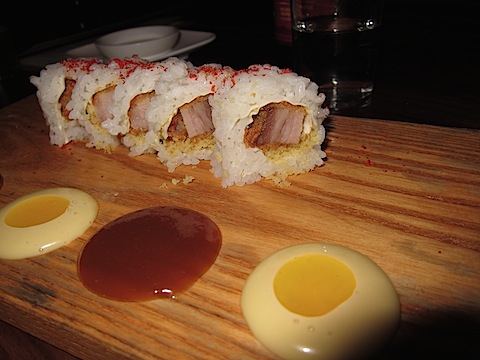 Our waitress talked us into the ham and egg rolls made with katsu pork belly, yolk custard, and a sweet and sour sauce – ahhh, these were phenomenal!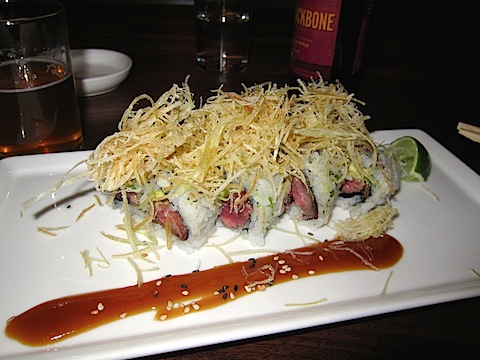 Our second roll was similar, but made with wagyu beef, crispy leek, and avocado. I didn't realize this one had seaweed, so I didn't care for it. I know I'm a minority here, so I bet y'all would love it.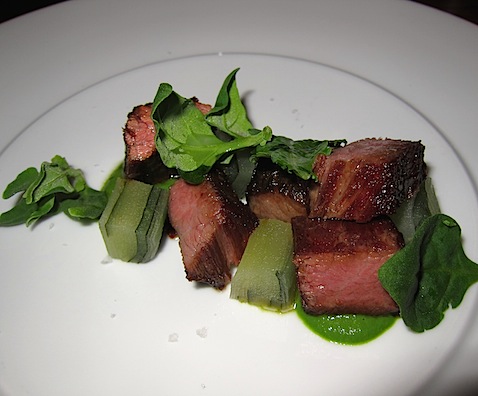 Other than being disappointed in the size, our next dish was ridiculously good – 72 hour short rib, asian pear, and farm fresh greens. The meat literally melted and the pear pairing was just right.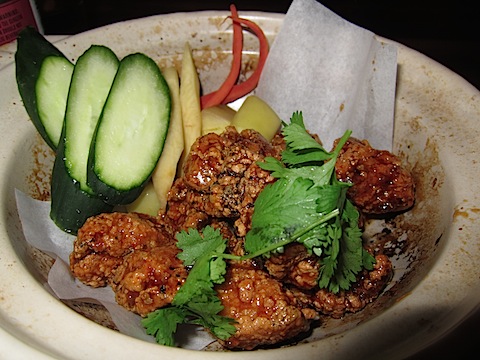 Lastly, we had fried marinated chicken and sansho pepper with seasonal pickled vegetables – the breading was made with cornmeal, and after essentially not eating anything fried for months, this tasted like pure heaven!!
Needles to say, dinner was superb and I'd go back to Uchi in a heartbeat – it's definitely moving towards the very top of my Dallas dining list.