I'm wrapping up a great weekend with perfect weather – brilliant sunshine and temps in the high 70's. I'm thinking about all those affected by the flooding back home though:(
Friday night, we stayed in and cooked per usual. Although this sweet potato gnocchi was actually from the weekend before, it's an easy recipe, so I figured I'd share.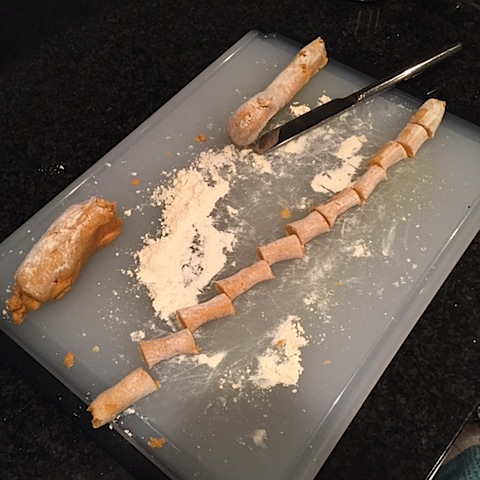 Just GF all-purpose flour and sweet potato in the blender, and homemade pasta was born!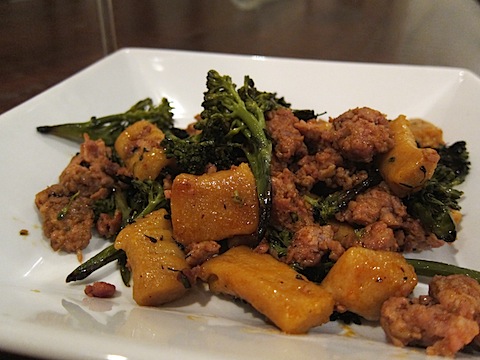 I sautéed the gnocchi with chorizo and broccolini and it was a fantastic dinner.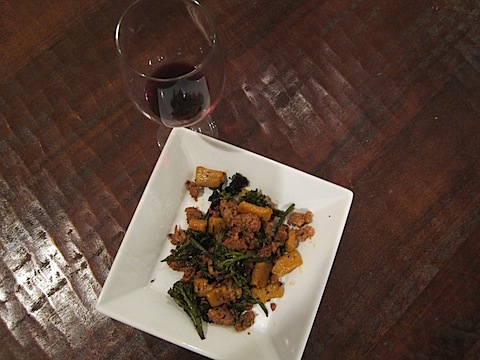 We enjoyed the last bottle of Achaval Ferrer from our trip last Christmas with the meal: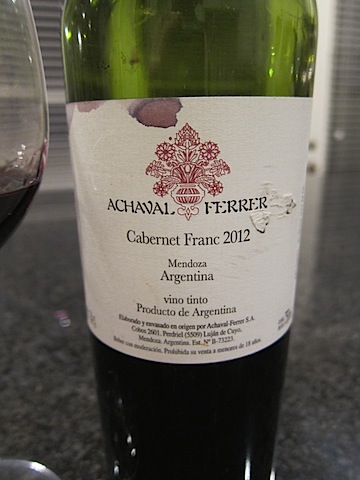 Matt finally joined Equinox, so we got up and went to class together on Saturday. Turns out, I get the corporate rate too, so I'm excited to save a little money! We quickly showered and then walked a few blocks to a friend's house for a baby shower. Slowly and surely our friends are starting to have kids, and it was exciting to spend some time with the parents-to-be just two weeks before the due date.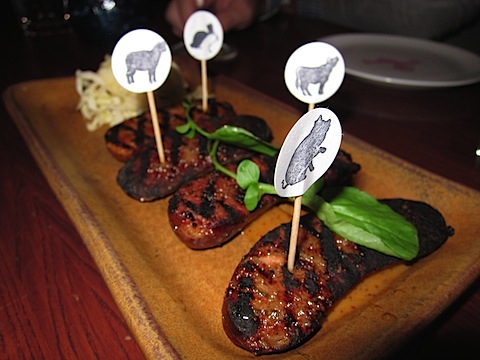 Last night, we met friends at Smoke, a great bbq place in south Dallas. We sampled some sausages (that's a pig on the front flag, not a cat!), and then shared a huge tasting platter with a few sides. I love the coffee rubbed brisket at Smoke! I'd never had pickles and bbq before moving to Texas, but it's one of my favorite combinations now.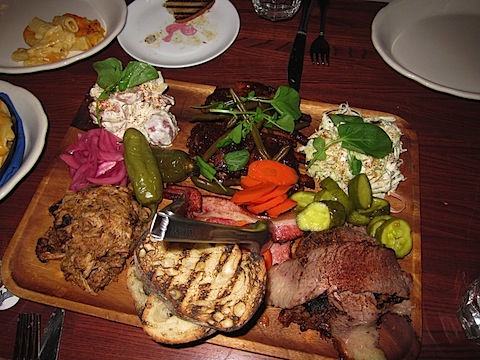 After dinner, we said goodbye to one set of friends and joined another set for a birthday party. We stayed out too late, so I slept in until almost 9, made sweet potato pancakes, and took a relaxed yoga class. Fried eggs and a long walk rounded out the day, and now I'm hoping to finish my book out in the fresh air.
I'm excited that it's October and I'm especially looking forward to this coming week, as Matt and I have a special weekend planned to pre-celebrate my 30th! TTYL.