How goes it? Another hump day in the books. Cue countdown to Friday.
I had a low-key weekend and now a low-key week. For once on a Friday, I wasn't up for cooking, and Matt offered to get us Thai food. I've been obsessed with curry lately, and won't turn down an opportunity for that sweet + spicy broth. We had an unseasonably warm weekend, so we lit the fire pit and enjoyed some malbec out on the deck.
Saturday was spent catching up on life. We had our carpet cleaned (which ended up being a waste of money in my opinion) and I did three loads of laundry. Our dryer seems to be slacking lately, and it's taking three rounds to get things dry these days. Does that sound excessive?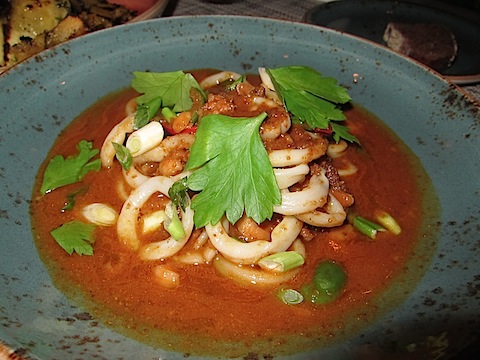 Saturday night, we headed out to a friend's Christmas party. There was a lovely selection of bourbon plus a big spread of appetizers. I love a nice house party, and we enjoyed catching up with some of Matt's work friends. He's been working late many nights recently, that I haven't really seen him, so we decided to grab drinks and another round of apps afterwards. We ended up at the bar of Gemma, where we discovered there are great late-night options. We shared the calamari in harissa tomato fennel broth, and it was just like pasta…some of the best squid I've ever had!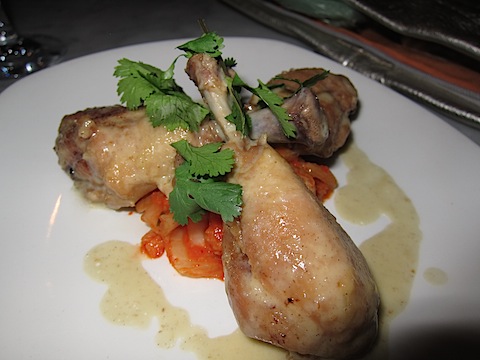 We also had the confit chicken with chili glaze and kimchee as well as the grilled Texas acorn squash. I hadn't been to Gemma in a long time, and I was impressed with everything we tried, including the awesome jalapeño infused tequila cocktail I ordered.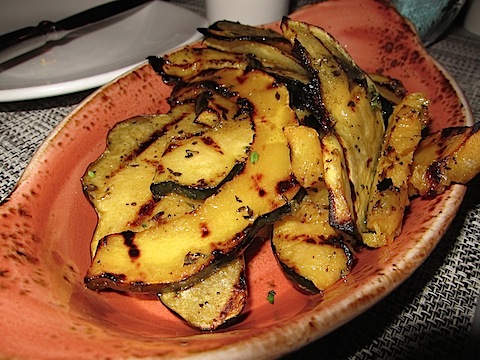 Work wise, this week has been uber productive. I fit in a few mid-year parent meetings, and finished up a bunch of advisory lessons I had to write before the new year. I also made 60 rise crispy treats drizzled with mint chocolate and peppermint for my study skills classes. They seemed impressed and quite surprised that I could have made them from scratch:) I'm hoping to get ahead on a few things on Thursday and Friday, so that I can really enjoy my break without a thing on my list.
Happiest of holidays to you!