Hi y'all,
There's not a whole lot going on over here – September has been kind of blah in general? After Emerson's croup, she came down with her first double ear infection. So we spent our weekend inside with the exception of quickly grabbing margaritas and guacamole before getting takeout on Saturday night. I'm hoping to get out and about more this coming weekend!
I'm happy to be resting on the couch after finishing another work week. It was a busy one since I was out 2 of 3 days last week. On the days I go to work, Emerson usually doesn't nap and thus falls asleep on the way home. I'm lucky that I can transfer her to the crib, but then she doesn't wake up until 6:00. It's actually nice to have some down time right when I get home – I get the lunch stuff unpacked, and pack new lunches for both of us. But, it means I can't really leave the house on a work day, especially because I have to feed her and put her right back down around 7:30. Matt has been traveling and working a ton recently, so it's lonely during the week.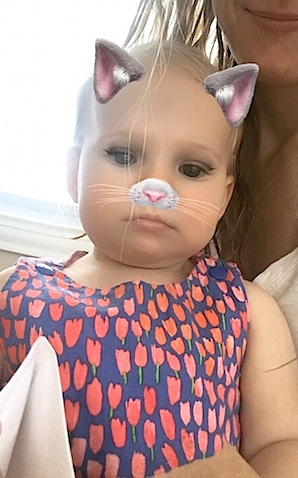 Between the hurricanes, the earthquake, and the politics, September has also been full of heartbreaking news. I want to stay informed, but I also get overwhelmed with the media these days. How do you guys balance consuming news and keeping others in your thoughts with staying positive? I definitely think it helps if I can do something concrete to show support and limit news to once a day.
Is it October yet?
We have a fun wedding in October – my sister is getting married, so we have an excuse to go on a fall getaway to Charlottesville. I'm excited to go to the East Coast during my favorite time of year, and pumped for a weekend of family celebration! Matt's travel schedule is always up in the air, so I'm really hoping I don't have to fly alone. I won't be taking that much gear with me, but it's still overwhelming to think about…especially because we'll have to change planes.
I wasn't sure what I wanted to do for Emerson's birthday, but since both my mom and Matt's mom announced they are coming to celebrate, I guess we are going all-out with a party. I decided on a luau theme (obv. inspired by our trip) and went ahead and ordered the cake (figures I would prioritize that!!). I'm curious to see what Em thinks about buttercream. I'm leaning towards ordering some food from Whole Foods because I'm too tired to cook for a crowd. We'll see.
It's nearly Friday, so I might go make myself a cocktail:)
What's on your agenda for October?