It's been a while since I wrote a day in the life post and life is different now! My 4 month post was from a stay-at-home day, so I thought I'd write this post based on a work day.
5:30 – Matt is leaving for the airport. I'm not sure if it was a coincidence or a noise he made, but I hear Emerson wake up. Even though she's not eating much breast milk these days, she still wakes up in the early morning and wants milk. If I let her cry it out, it's off and on whining for an hour, so I quickly reinforce feed her and get back in bed.
6:10 – I can't really fall back to sleep because I feel the pressure of the 6:35 alarm. I also need to wash my hair. I finally get up just before my alarm and hop in the shower.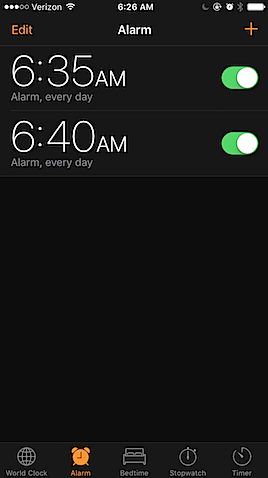 7:10 – Since I was up extra early, I even take the time to blow dry my hair all the way. This rarely happens anymore! I go wake Emerson up and get her dressed. It's one of my favorite parts of the day because she's always so excited when I go in.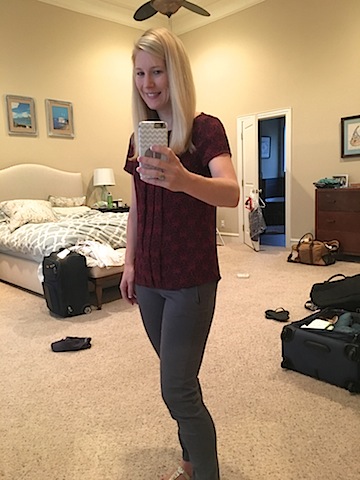 (Note cleaning my room does not happen on this day)
8:00 – I drop Em off quickly and dash to a meeting.
9:00 – There are a couple of last minute consent forms for today's speech screening in my mail box, so I have to postpone breakfast and quickly take care of them.
9:20 – I eat pumpkin, banana, and sun butter oatmeal and check email.
10:30 – I go and nurse Emerson and play cars for a few minutes. She cries hard when I leave and her teacher picks her up to soothe her. This never gets easier, but I know she loves daycare.
10:45 – Meeting about moving our standardized testing to the online version this spring. Standardized testing is my least favorite part of the job, but it will help so much to have the students take the test on their iPads.
11:30 – Eat lunch with a co-worker. I had an arugula salad with avocado, cranberries, feta, and a veggie burger along with chips and Grandma's hummus and an apple.
12:15 – I work on responding to emails, updating my student tracking notes, figuring out details for a conference I'm attending, and booking tutoring rooms.
1:45 – I go to visit Emerson but she's asleep. I snack on some energy balls I brought from home.
2:00 – Student support team meeting that goes wayy over.
4:15 – Time to pick up Em and head home!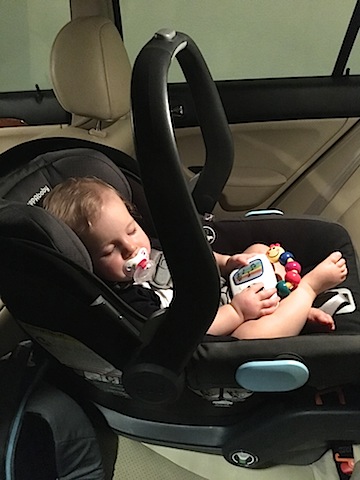 5:00 – She falls asleep on the way home, as usual. I try to transfer her, but knock over a box in the garage, which wakes her up. I put her down in the crib, and she stands and cries. I try rocking her with no luck, so I give up and read books.
5:15 – I change into running clothes and go for a short run-walk that ends at CVS. I get a flu shot.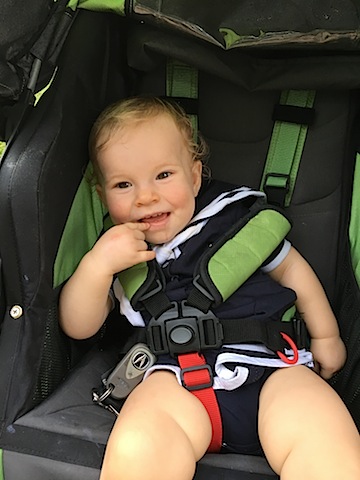 6:00 – I chop sweet potatoes and zucchini for dinner. I attempt to do some dishes – Em really wants my attention so we play on the carpet together.
6:30 – I feed Emerson beef and rice (baby food), zucchini chunks, manchego, grapes, and a pumpkin cluster/muffin thingy I made.
7:00 – I wasn't planning on giving her a bath (I usually do every other day) but she got sweaty on the walk and I used a little bug spray, so I decide she needs one.
7:30 – Books and bedtime!
7:45 – Baby girl is finally asleep, so I quickly rinse off in the shower.
8:00 – Matt's out of town and I'm too tired to make something awesome, so I decide to scramble some eggs to go with the zucchini and make tacos. Plus the sweet potato wedges.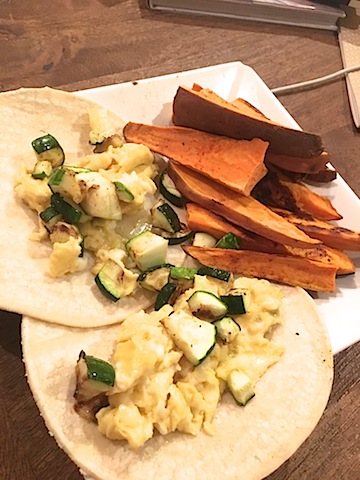 8:30 – I lay on the couch and do nothing on my to-do list. I eventually do some dishes, talk to Matt, sign up for Transcend on a whim.
10:00 – Eat a bowl of cereal with peanut butter drizzled on top and type a quick version of this post so I remember what happened.
10:30 – Brush teeth and a few minutes of reading in bed!
I'm tired just reading this. What's the highlight of your day?