Man, I love weekends. And I love eating out. But you guys already knew that.
Last night, my parents took us to Cuban Revolution at American Tobacco. Though we hadn't heard great things about the food, my dad and I love restaurant.com and couldn't turn down a $25 gift certificate. The weather was a bit cooler yesterday so we were able to enjoy the patio without sweating. I ordered white sangria, but it was pretty watery and plain, so I was a bit sad that I didn't just go with a beer.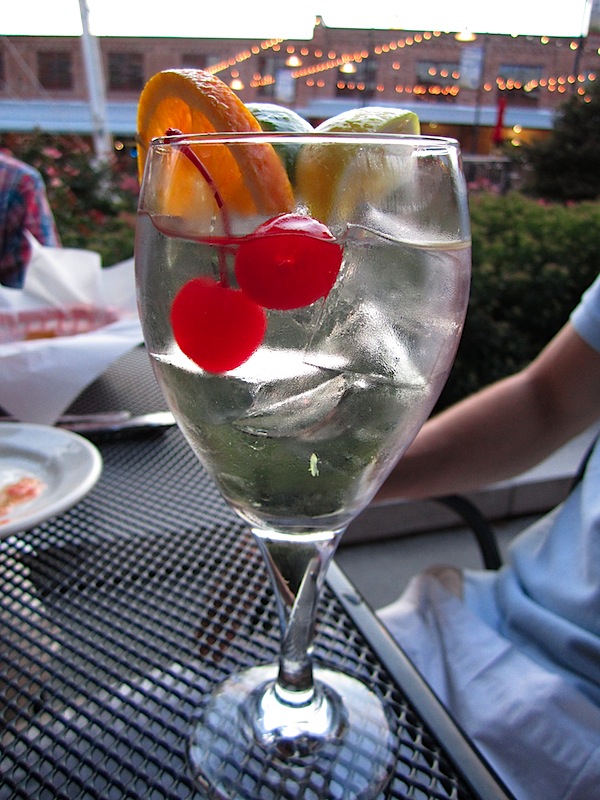 We had a party to attend after dinner, so I kept my meal light and went with the make-your-own-Cuban salad. This is an awesome option because there are tons of fun toppings at 25 cents a piece and you can choose black beans and rice or lettuce as a base. This obviously would have been a lot better with the beans… It was pretty good though, and those brown chunks were phenomenal sweet plantains!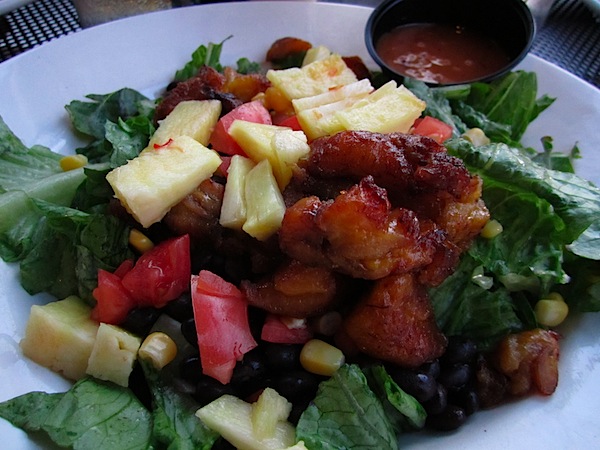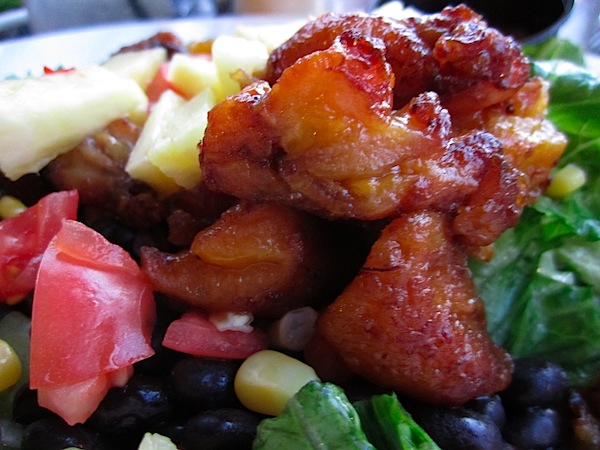 The kitchen and bar service was sub par at Cuban Revolution, but dinner was tons of fun, and I think we'll probably give it a second try and order different items. My dad had something that was more authentic and it was delicious, so it might have just been a case of bad ordering.
Remember this party with all the cheeses? Well, last night, the wonderful Anna decided to host a reenactment of the Boston gathering we had back in April. And she had cheese again! I started with a margarita, but once I started eating cheese, I knew I had to have red wine. So I spent the remainder of the night sipping Cab from Sonoma and chatting with more new and interesting people. I stayed out waay tooo late, but it was such a fun time.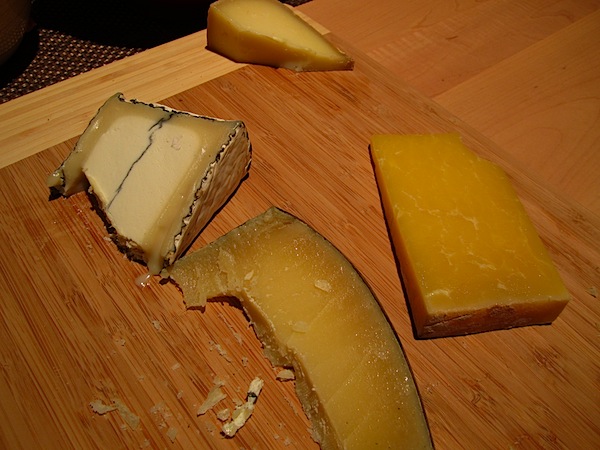 The lack of sleep forced me to have a lazy sunday. I spent most of the morning on the couch searching for imaginary vacations on Expedia (my favorite pastime). By 2 pm, I got that gross feeling where I just needed to get out of the house, but all exercise sounded unappealing. I managed to get on my bike, and 12 miles later, I felt so.much.better. A scenic bike ride on the tobacco trail with wonderful music was just what I needed. Now I'm right back on the couch, relaxing before another work week.
How do you guys get out of a lazy couch funk?