When I lived in Boston I used to think: it would be nice to just get in my car and drive home.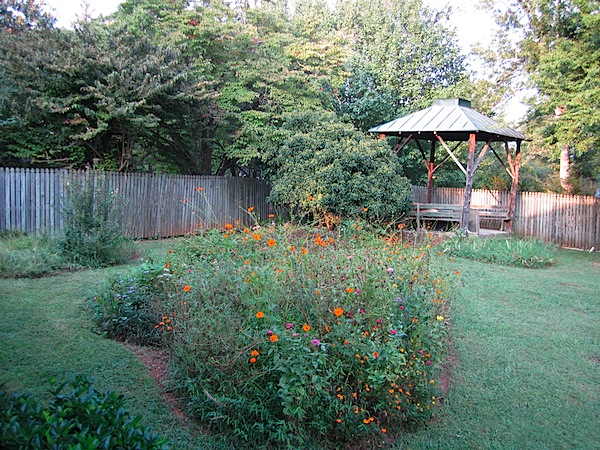 That's what I did today! I headed to Hillsborough after work for a mother-daughter dinner at one of Churton Street's cute cafes: The Gulf Rim. Though there are only a few restaurants in Hillsborough, I think I've only eaten here once and now I love it! I'm on a big southern food kick and Gulf rim is creole meets Caribbean.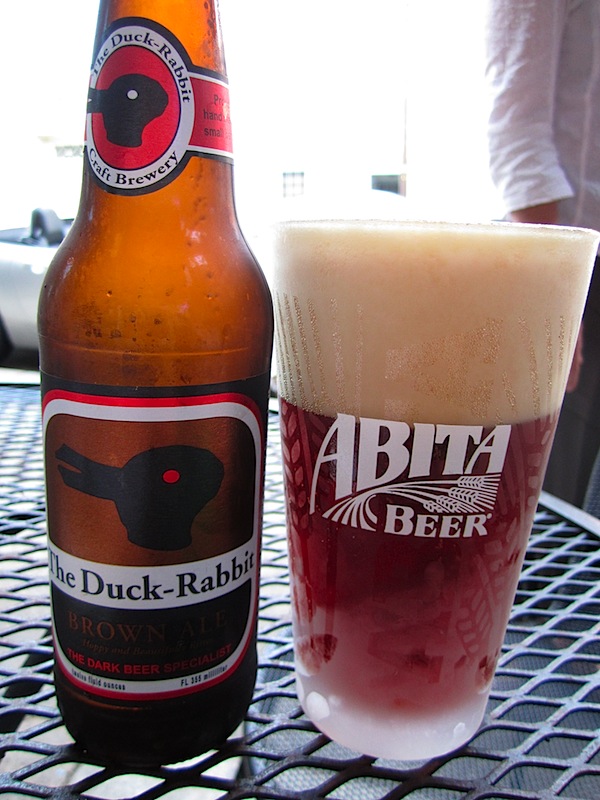 I had totally forgotten that I'm beered-out from this weekend and Iordered a dark brown ale. Whoops. The flavor was great, but I kind of wish I'd ordered something light and Caribbean-ish on such a hot night.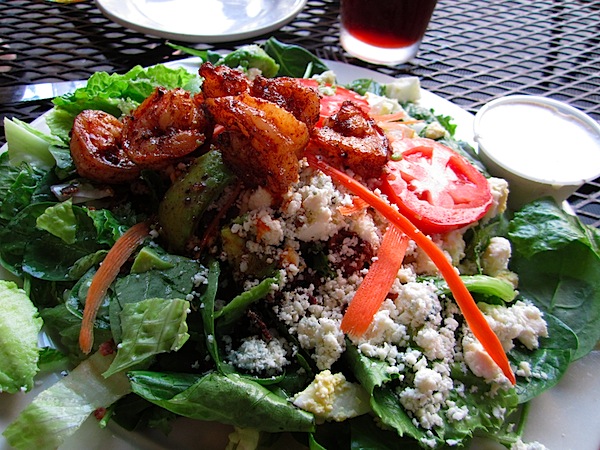 Dinner was the cobb with cajun shrimp, blue cheese, egg, avocado, bacon, and cilantro lime dressing. The seasoning on the shrimp was amazing and the chunks of bacon and bleu made this salad fantastic.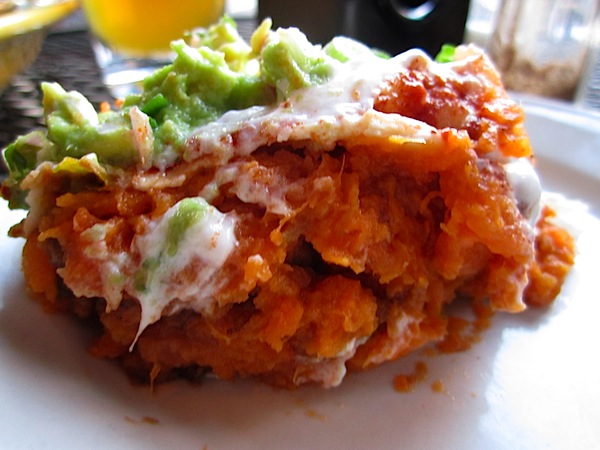 I also had some of my mom's flyin' mayan' – a huge burrito stuffed with seasoned sweet potatoes and topped with guac and red sauce.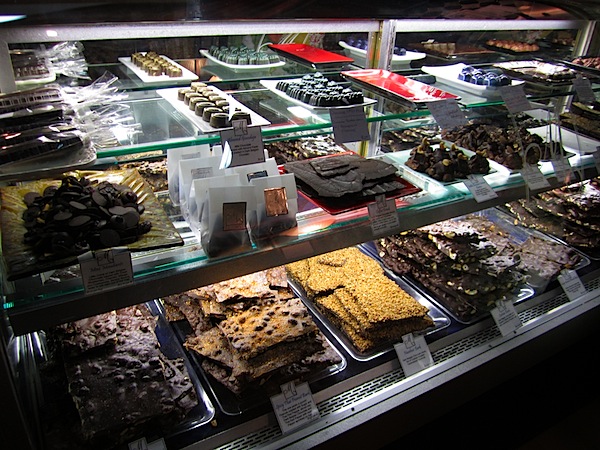 Our amazing dinner ended with a stop in Matthew's chocolate shop for a bite of dessert.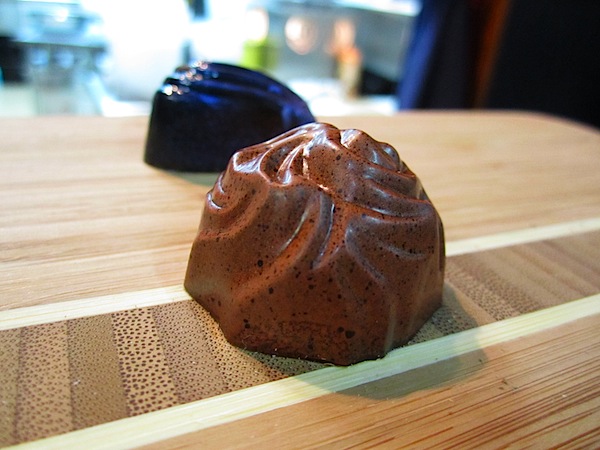 I savored a peanut butter crunch truffle.
My mom and I took a quick walk and then I sat around for a while. It was hard to leave because going home still feels like I'm on vacation. I had to remind myself that I live here now and needed to get home and get ready for bed. I'm aiming for 6:15 spinning in the am.
g'night.