For the most part, my job involves working in an office. But every once and a while, I get out. Today, I led a group of students up 230 stairs to the top of Duke Chapel.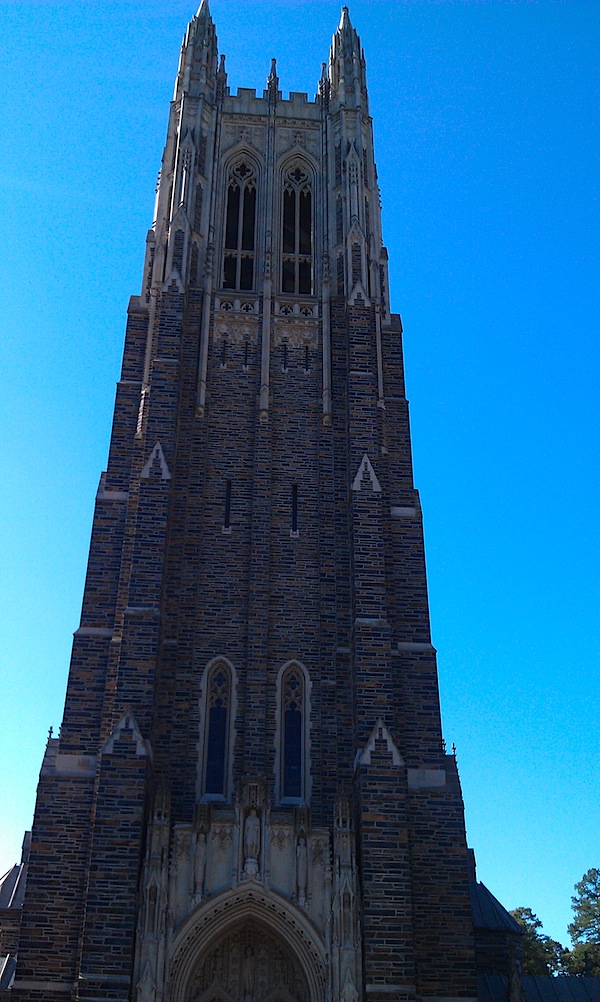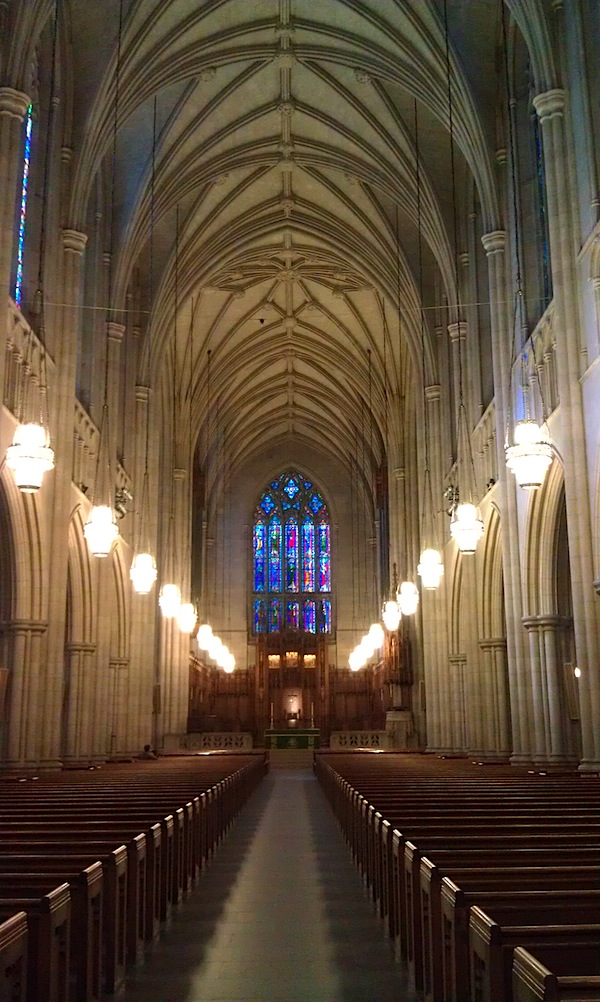 Man, I was not expecting the climb to be so treacherous. Because the stairs are very narrow and dark, I climbed at a steady pace so I could to the fresh air as quickly as possible. Going round and round made me very dizzy.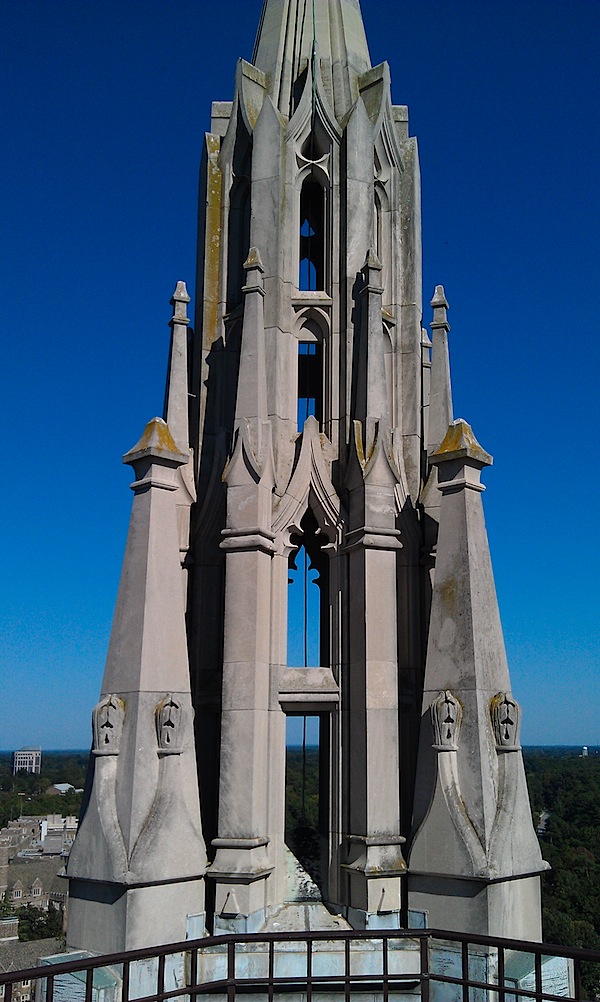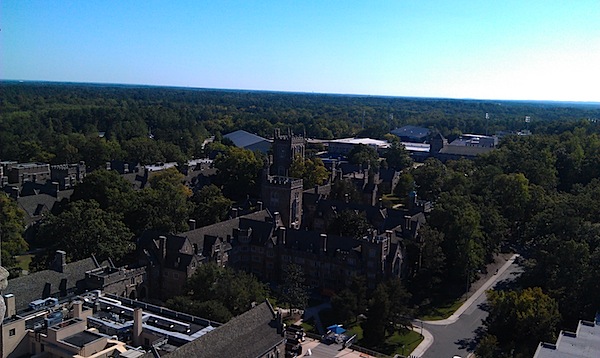 Views of my teeny city in the distance. It looks so far, but it's only about 3 miles to downtown from the chapel.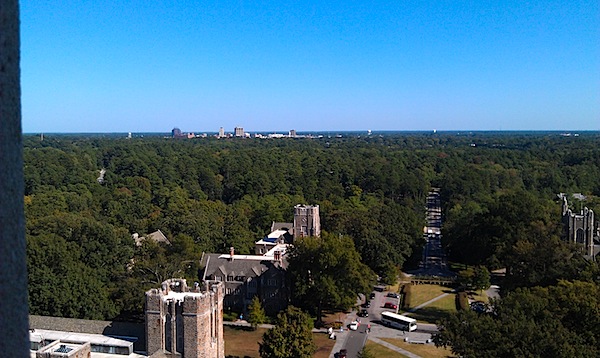 Once I came back down, I took a moment to relax on a bench so I could eat my bag of almonds. The weather was absolutely fabulous, so the whole campus was out and about – girls were chatting over coffee, fraternity members were grilling burgers, mothers were pushing strollers on walks, and friends were tossing a baseball. I couldn't help but think: if I hadn't taken those ten minutes to enjoy the outdoors, I'd be missing out. In fact, every moment I'm at my desk, I feel as if I'm missing out on my life. There's not really an alternative though, unless of course I wanted to join a Utopian society somewhere.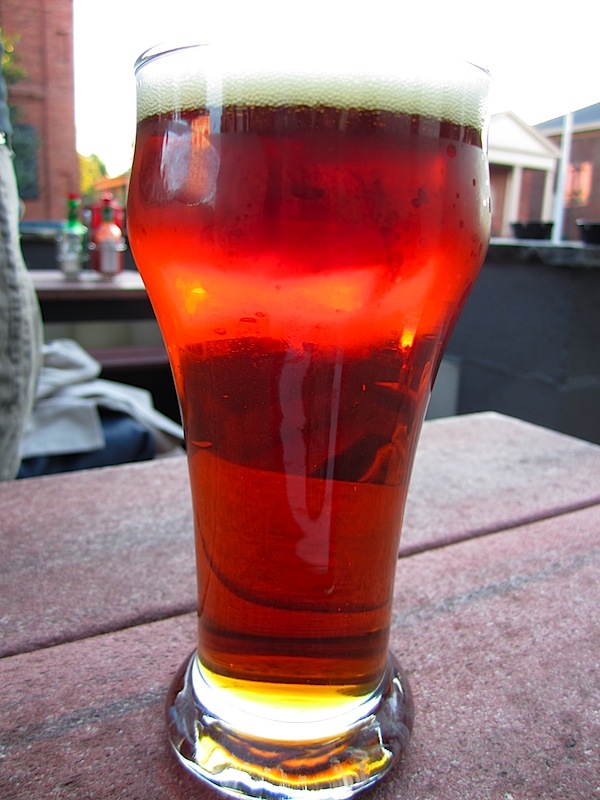 After work, I enjoyed life to the fullest with beer, dinner, and dessert with my Dad. We went to the Federal and sat on the porch to enjoy more awesome weather. I had a half pint of Duck-Rabbit Marzen, a crisp fall beer that's malty upfront and a bit bitter on the finish. I liked it a lot, especially this time of year.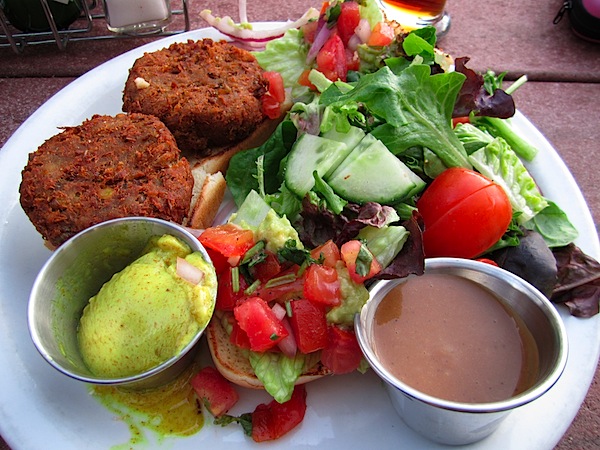 My entree was really awesome. I got the lentil sliders (the lids are under there somewhere topped with guacamole) and a side salad. I loved these little veggie burgers!!! They were really crispy (fried, I suspect) and stuffed with gooey veggies.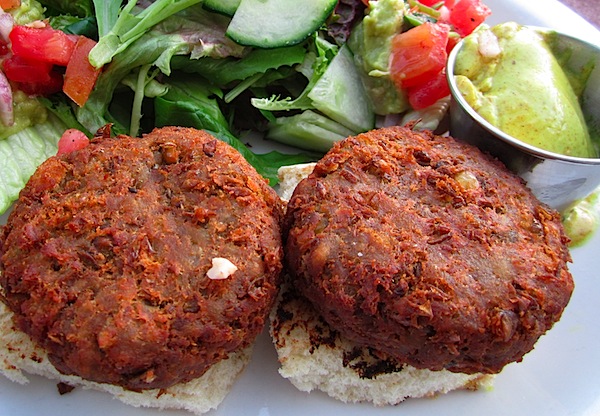 After dinner, we walked to Brightleaf Square to a little gelato shop. I had half pineapple sorbet and half rum raisin gelato. I rarely get gelato, so this was a nice change of pace!!!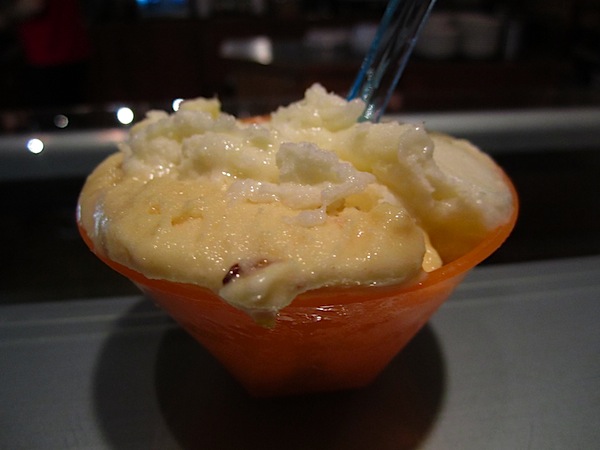 I'm full and so content. And now I'm going to bed early because I have a headache in my teeth (weird, I know, but happens like once a week).
Goodnight world.