Another quick hello tonight. I had to do some grocery shopping this evening and then ate a quick dinner before heading to the movies with friends. Dinners have been pretty random these past two weeks because all the running around hasn't left much time for cooking. Tonight I had a boring ham + avocado sandwich and fries. But I did have a great beer: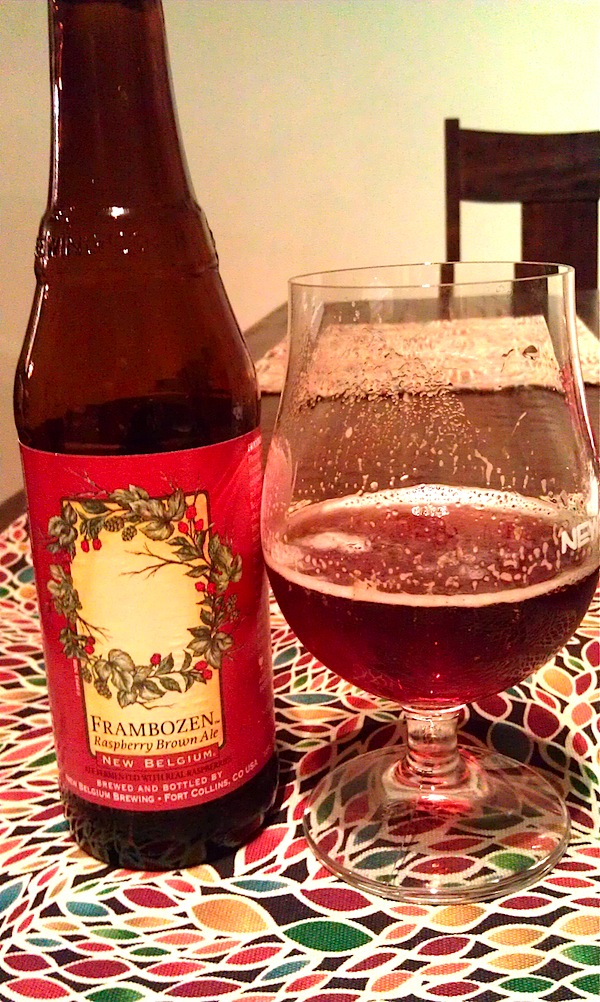 Twas a mix between a wine cooler (I have fond memories of these, unlike many others), a lambic, and a barleywine. It was a nice contrast to all the nutty, dark beers I've been drinking lately. As for the movie, I saw New Year's Eve. As can be expected, the plot was blah, but I actually really enjoy the celebrity-heavy silly movies and the message at the end was warm. I also love watching movies that involve holidays and this one definitely got me excited for a low-key New Year's involving good food and company (aka, Matt and a restaurant on our little getaway)
Sorry for the short and boring posts this week. Between the Christmas parties and trying to get organized for a party of my own, holiday cooking, and a busy work week, I haven't been able to devote as much time to posts as I'd like. I promise I'll update you on my work situation soon. One hint for now: my new [part-time] job involves having summers off!. Night.