T'was a peaceful Monday in Durham. I did, you know, Monday things. Like going to the grocery store and packing lunch for work. And smiled about what a nice weekend it was.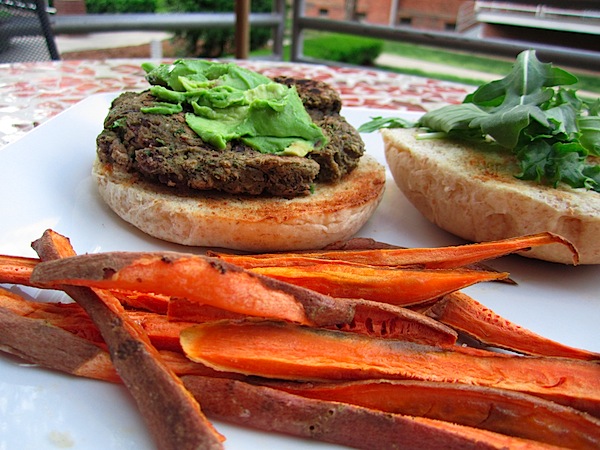 And I didn't throw together dinner at the last minute. I got out the food processor and made black bean burgers on delicious Great Harvest buns. Sitting outside at night has made dinners much more pleasant! I feel like I eat more slowly and really enjoy the food when I'm out there.
On a different note, I started taking the allergy medication (Allegra D) per my doctor's recommendation and it's not really sitting well with me. I've been taking it in the morning and by the afternoon I feel slightly nauseous and shaky and then just weird at night. There must be allergy sufferers out there who know more about this than me – Do I just need to try a different kind? Does my reaction mean I don't actually have an allergy? I'm new to this, but my hunch is that if it doesn't make me feel better after a few days, that I shouldn't be taking it / don't need it…Thoughts?
See ya tomorrow.