Happy holiday week! Is anyone else having the heat wave? I've just about sweat through everything I own.
So, back to the weekend. I arrived back in Atlanta on Thursday with my parents, feeling quite excited about the recent development (thanks for the comments:)) Matt was working late, so I took my parents to a New Orleans oyster house. We sat outside, pretending to be on Bourbon St.
The roasted oysters were great! I hate the raw ones because I think it's silly to swallow something whole without tasting it, but I really enjoyed these.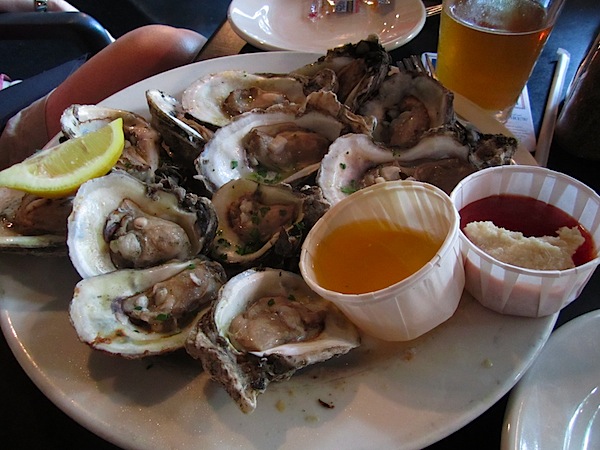 I also had a fantastic crab cake and ear of corn. Dinner was cheap too, so I have yet another restaurant that's going on the Atlanta list.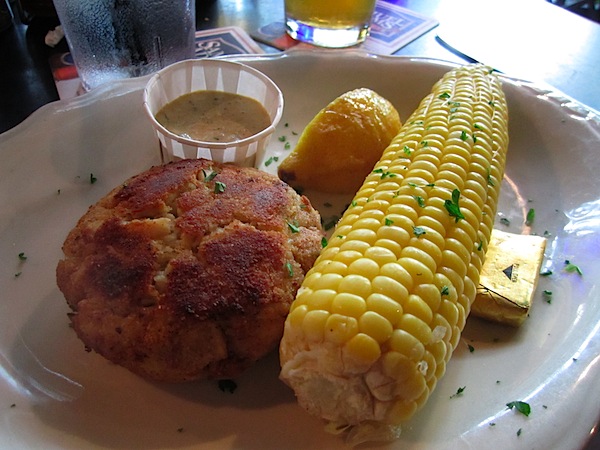 On Friday, I took my parents to Leon's for lunch! Of course, we tried the frites, this time with a mango-peppadew catsup.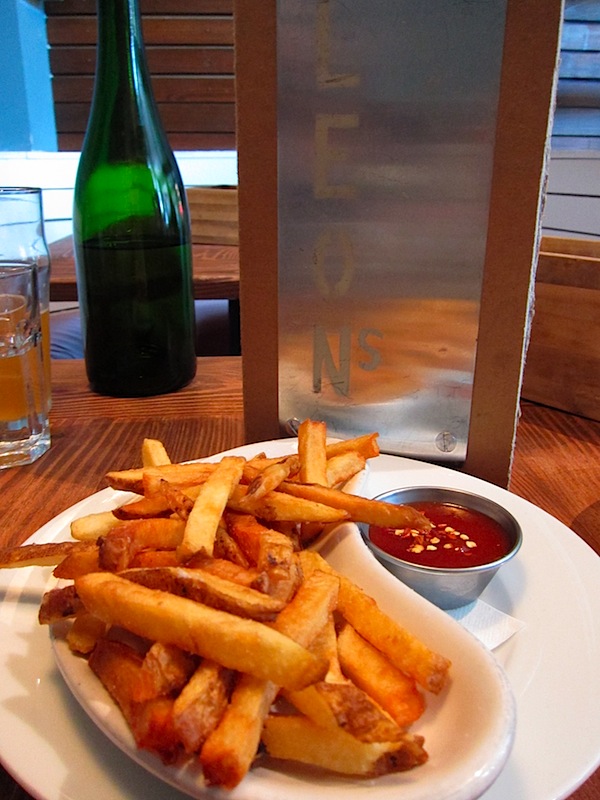 I think I made a bad choice getting a salad because it didn't quite live up to my experience at Leon's last week. But, my parents meals were tasty and they shared.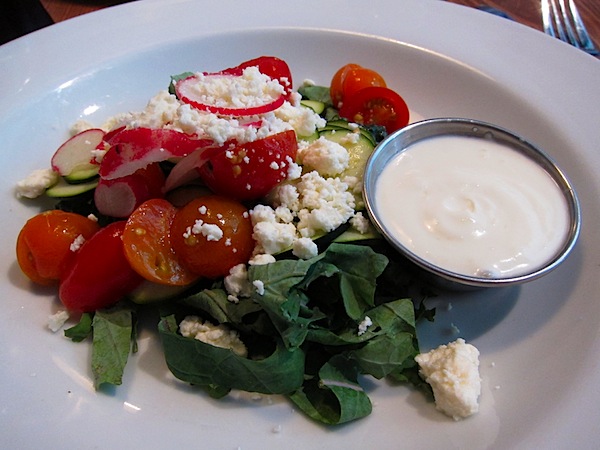 I finally got to try something from the bakery at Cakes & Ale for dessert!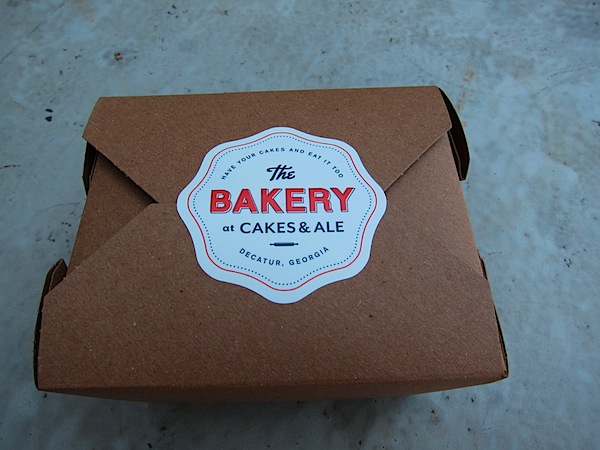 This guy was a mix between an oatmeal cookie and a muffin, with lemon icing in the middle. Quite unique and clearly delicious.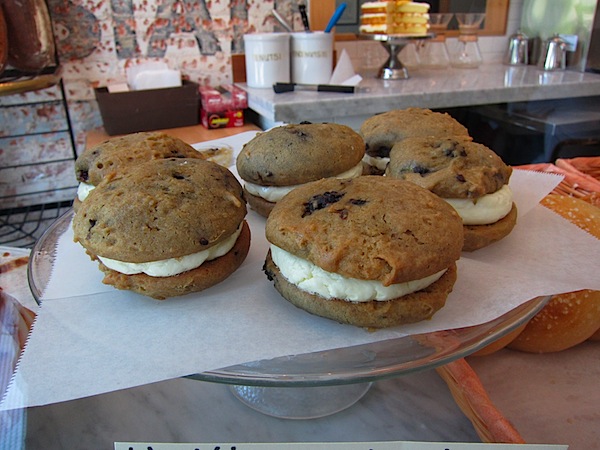 On Friday night, Matt and I actually attended a wonderful dinner that was hosted by his company, so I sent my parents out into our neighborhood for wings and beer. My dad particularly enjoyed the blues club and stayed out later than us!
The weekend became even more exciting when Matt's parents arrived on Saturday morning. Right before they touched down though, we found out that our air conditioner was broken. The high on Saturday was 105 and our apartment was already in the 90's when we left for lunch. Perfect temperature for hosting parents!
Luckily, we had plans to escape to the Coke museum, and after checking out Victory sandwich bar for lunch (loved it), we enjoyed the intense AC and coca-cola refreshments inside the museum.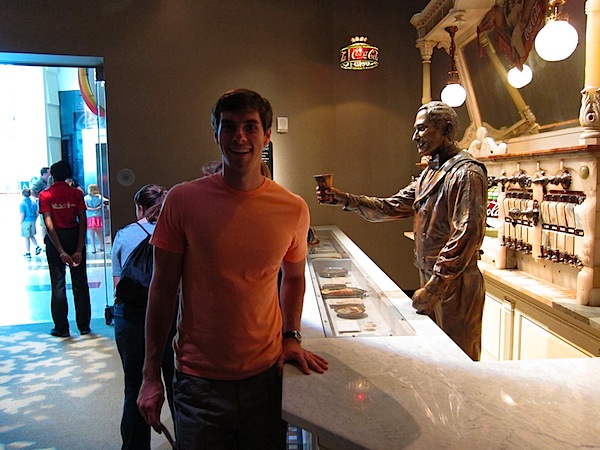 This was actually my third time visiting, but it was still very interesting. And tasting soda from all over the world is pretty neat.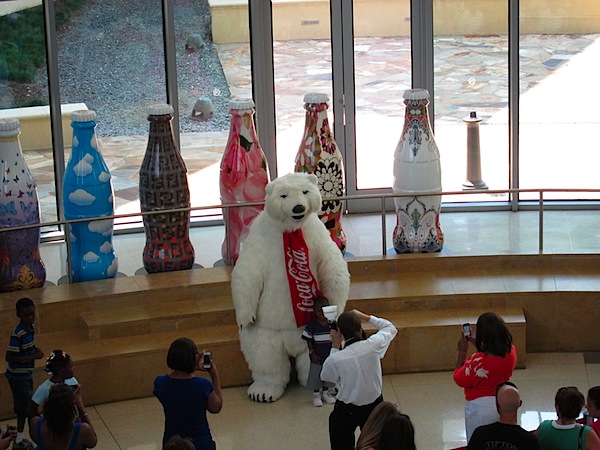 My mom is a die-hard Coke fan and wrote a personal memory of coke for the museum display:)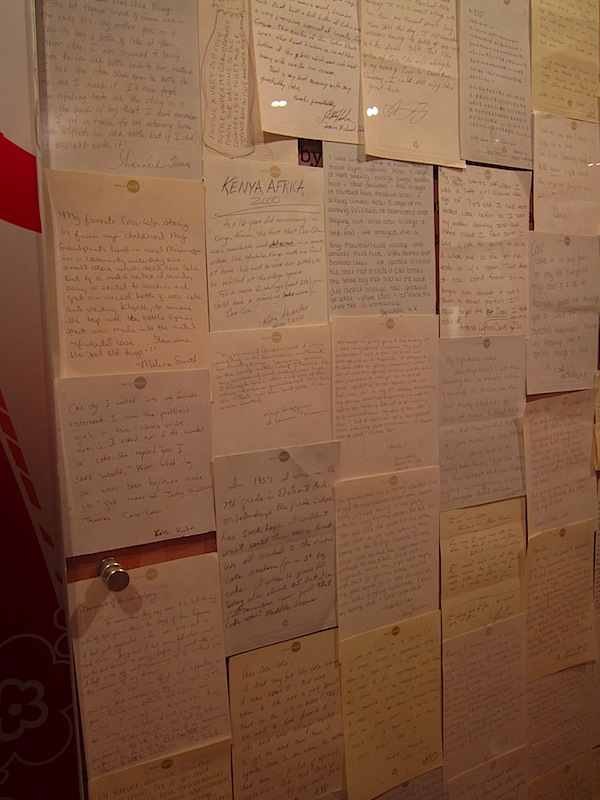 Despite the heat, we were still able to host a 'pre-game' in our apartment before walking to Murphy's for dinner. I think all the beer kept us cool.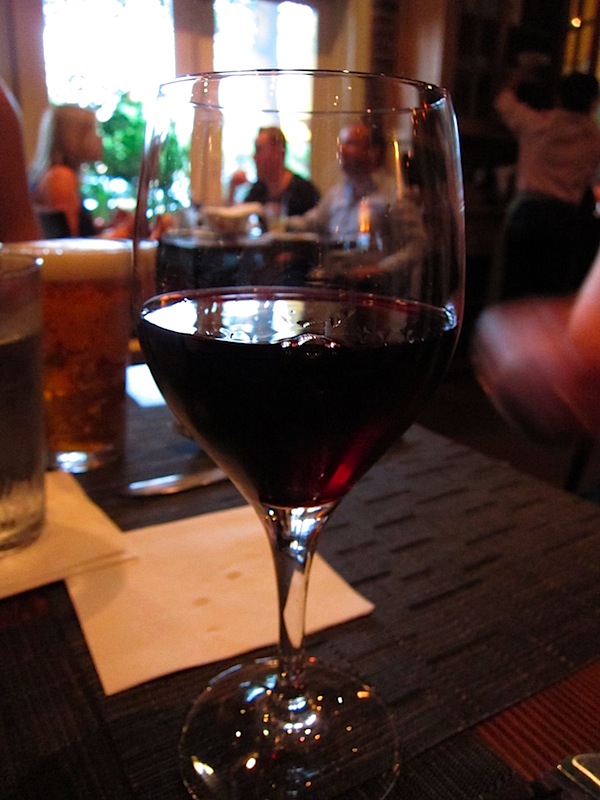 The food was impressive – my mom and I shared the sweet corn ravioli and the shrimp and grits.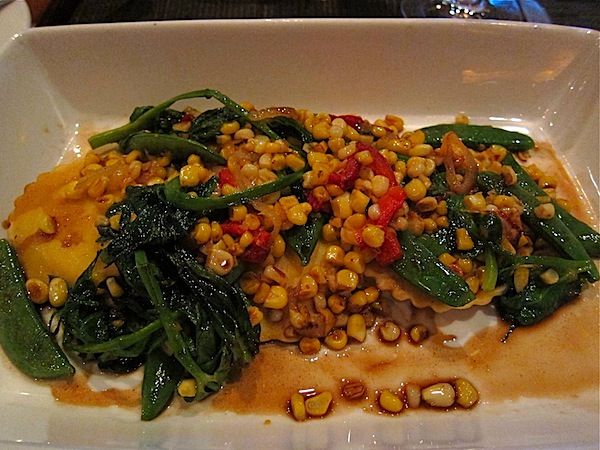 This was a spicy tomato version with a soft fried egg!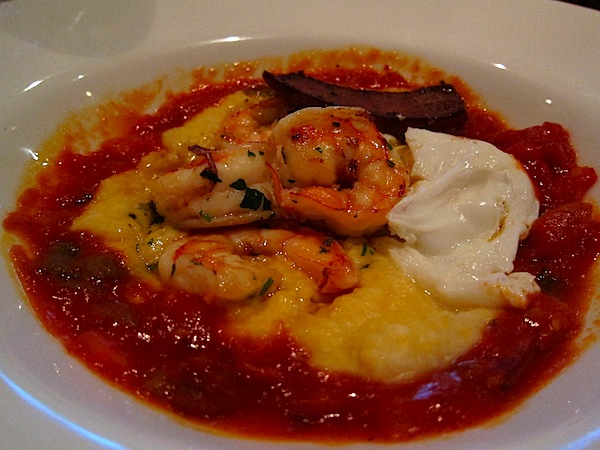 When we returned to our apartment on Saturday night, the temperature had risen to 97 degrees. Let's just say I didn't get much sleep that night, and woke up soaked and cranky. We made the best of it though, by cooking breakfast in the hot apartment and then transporting it to the parents' hotel after cold showers.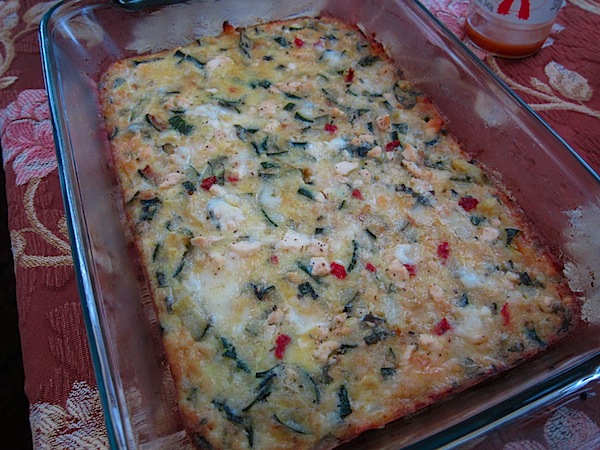 I tried a recipe for a Zucchini egg bake and it came out great! I might add more eggs next time to bulk it up – it was really flavorful, so I don't think 2-4 more eggs would change it too drastically.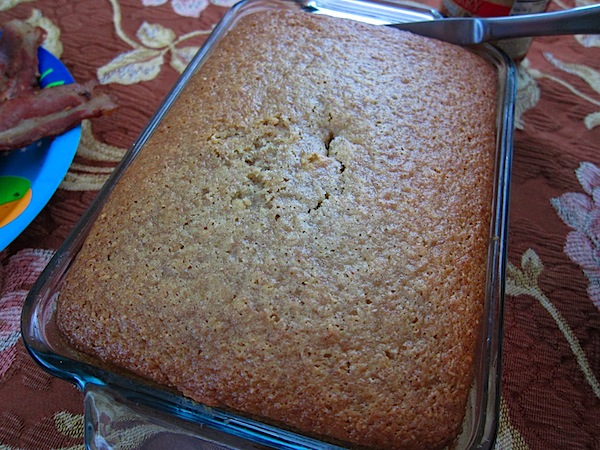 Matt contributed by baking this banana bread (from TJ's), and we had a fruit salad and bacon. And of course, we had mimosas! They still taste just like college to me.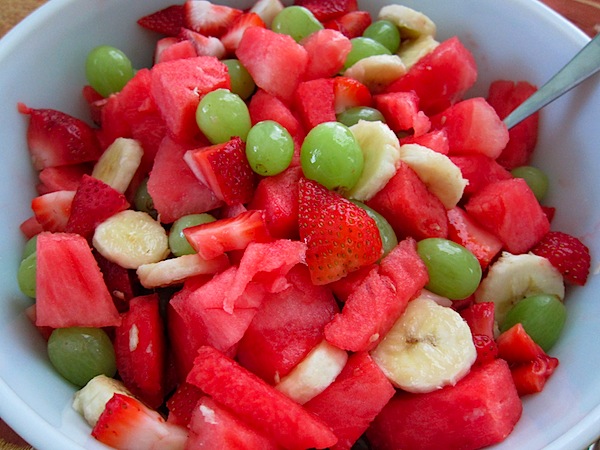 My parents left on Sunday, but Matt's stuck around and his sister, mom, and I went to the mall to get mother-of-the groom ideas. We hit the 3 main department stores and found THE dress at the last store. It's a beautiful purple one-shoulder dress and it looks great on Matt's mom! But, you'll have to wait until next year to see it.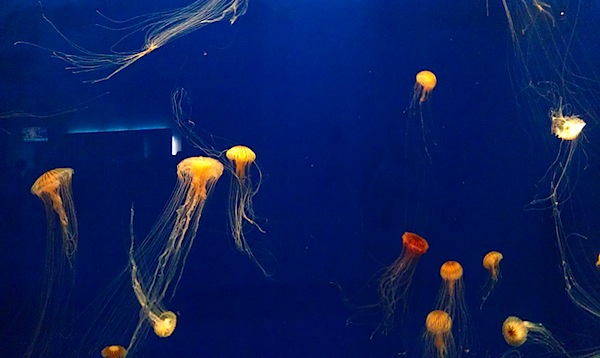 Matt had to go back to work today, but the rest of us visited the Georgia Aquarium. It was huge!!!! They have one of those cool tanks with a tunnel though it for optimal viewing and we saw gigantic fish. I also really enjoyed the frog exhibit.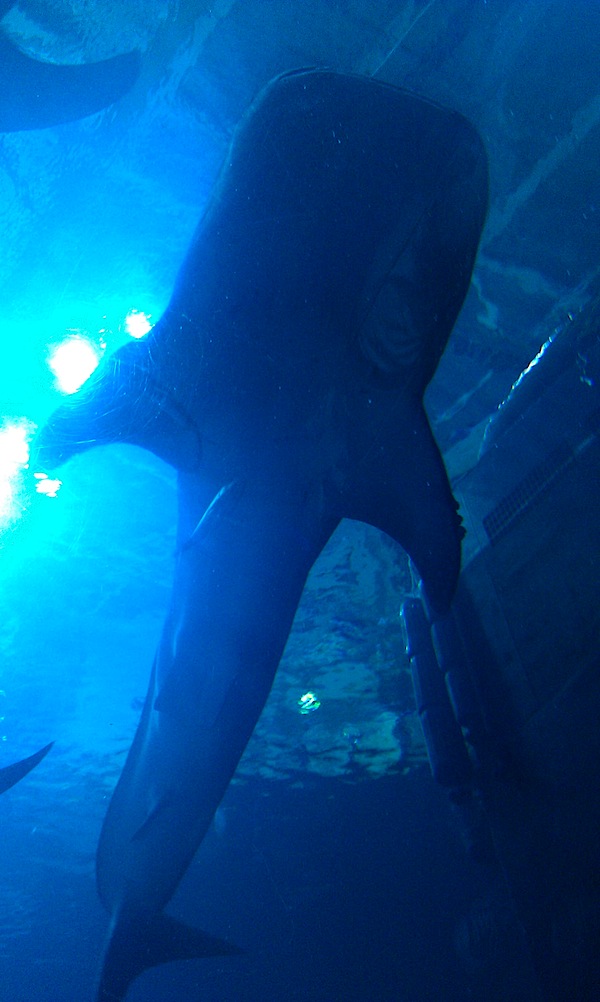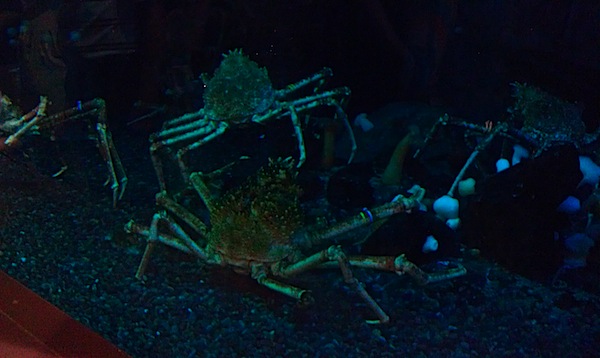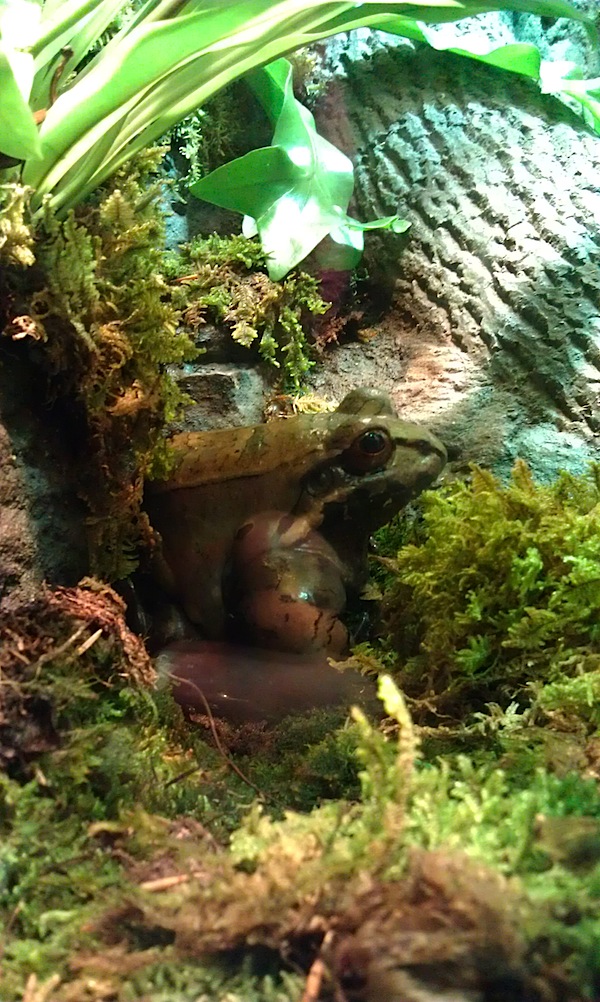 And at 3pm, my AC was fixed! So happy to be cool and dry again. But even happier that we got to spend a lovely weekend with our wonderful families!