Surprise! I got to go out to dinner tonight:) My mom (check out my guest post) is on a girl's trip, so my dad proposed a last minute dinner date. While waiting on Matt, we opened a bottle of red that my dad found for $6.99 – we had to evaluate it to determine if he should go buy more! You know I don't tend to drink French reds, so I wouldn't really know a good one, but I loved this! It seemed to have more flavor than others I've tried. But then again, I think I'm just stereotyping French wine because I love my South American and Spanish reds so much.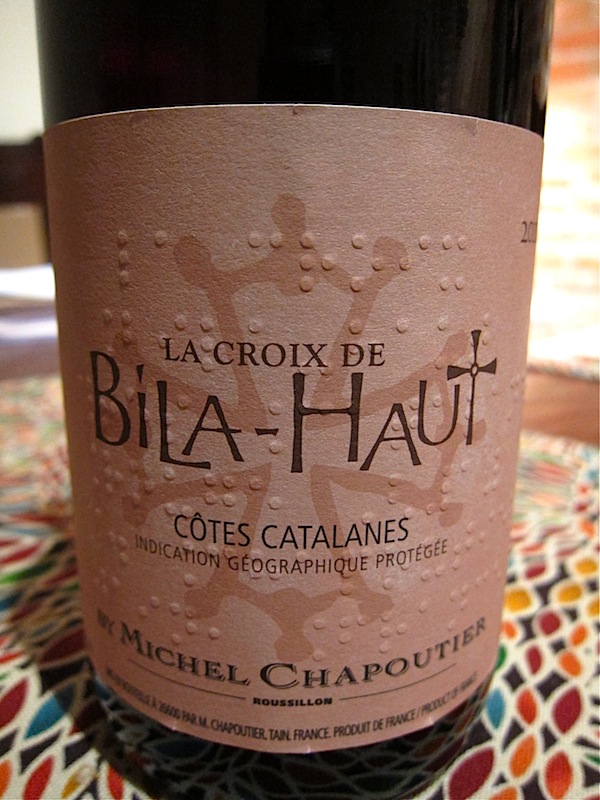 We had small pours, so I've got a bottle to finish up this week!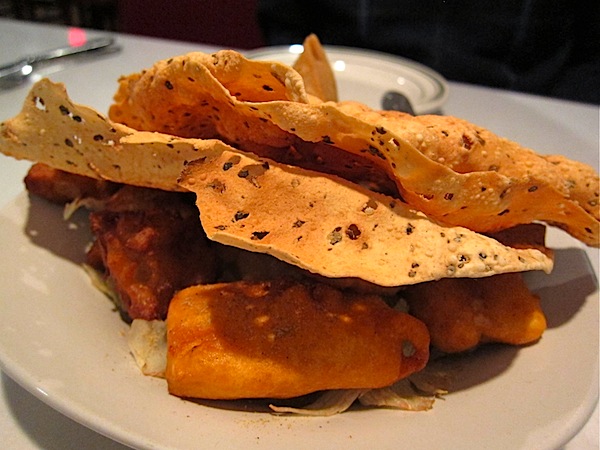 For dinner, we headed over to Dale's for Indian food. I feel like we haven't had Indian (in a restaurant) in soo long – ever since Matt got back from India and declared he would be taking about a year off from all Indian food.
We shared the vegetable sampler above, and although I didn't really know what I was eating, it was all good.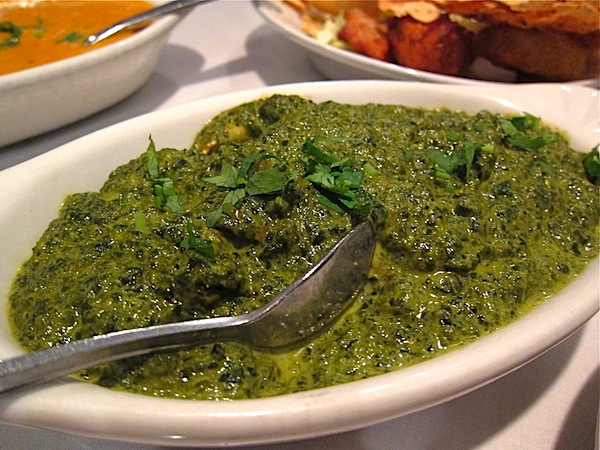 For my dinner, I ordered the shrimp sag. It was lovely over basmati.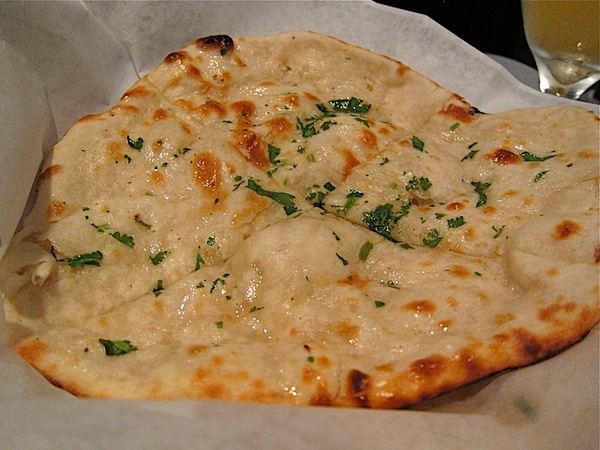 And lovely scooped up onto a piece of naan.
Oh, and my dad replaced my banana peppers, because he happenend to have two jars in the pantry! Lucky me:)