I think the Boston wind damaged my hair. Or maybe it was the ten years of blow drying. I also can't understand why I have split ends the week after I get my hair cut. Either way, I've noticed that my 'underneath' hair is in bad shape. And since it's my wedding year and I have an excuse to worry about frivolous things that don't really matter, I decided to take charge of this hair situation and challenge myself to repair the [underneath] hair:
1.Shampoo. I've never been one to spend a lot of money on shampoo – partly because I've never had income before now, but mostly because there doesn't seem to be clear evidence that expensive shampoo is that much better. I've asked hair dressers year after year and they all say different things! Some say that the only thing that matters is how shampoo makes your hair feel, while others say the quality of the ingredients is essential. And then there's the idea that nothing matters as long as it's sulfate-free! Who really knows, but buying better shampoo for the next six months can't hurt, right?
I'm trying Aveda's Damage Remedy, and while it doesn't leave my hair feeling incredible in the moment, I do feel like it might be doing something long term.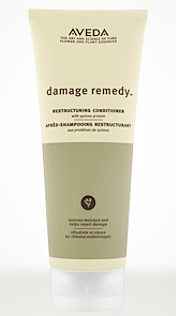 This TJ's sulfate free shampoo was also recommended to me, so I'll give it a try once the Aveda runs out (and it's like $4).
2. Leave-In Conditioner. Though I've tried a few of these over the years, I really can't stand the residue that most of them leave behind. But, a friend recommend this Unite Conditioner to me, and I LOVE it!!! It detangles instantly, smells wonderful, and seems to make my hair smoother. It's also pricey, but seems to last months and months.

3. Deep Conditioner. The same friend who recommend the leave-in, told me about this Wella self-warming mask. I've only used it twice now, but it's so neat! It warms up with the friction of your hands! And seems to leave my hair feeling soft. I think it might decrease volume (not that I have much to begin with) the day that I use it, but I can't really tell yet.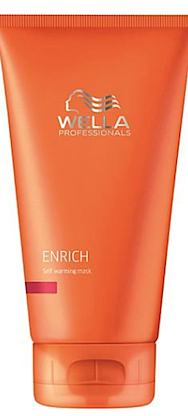 4. Heat Damage. I'm a big blow dryer person. While I don't usually dry all the way, I can't stand how my hair feels when I air dry. It also makes me freeezing, and since I have to wash every day (or I turn into a brunette of sorts), I'm pretty dependent on the fryer. But, I took some of your advice, and started washing my hair at night a few days a week and using dry shampoo in the morning (after another shower). I still think my hair looks really gross and have to wear it up when I do this, but at least it saves the heat damage 2-3 days/week. PS: the Unite spray above is also a UV and thermal protector.
5. Towel Turban. I switched to a microfiber towel that is apparently less damaging than the big heavy towel sitting on your head and ripping out hairs. I've actually had this for a while, and was wearing it right before Matt proposed. Who knows if it helps, but it's soft and doesn't weigh my head down when I'm getting dressed:)
6. Silk Pillow Case. I just can't get into this. Not yet, at least. But I've heard it's great for your hair. Is it wrong that I just want my bedding to match?
Wow, I feel silly for writing so much about hair. But that's my story.
Do share your hair repair tips please!