I'm blogging from bed, where I'm recovering from an amazing night on the town as well as killer sprints in bootcamp that left my quads aching. I guess that means it was a great weekend!
One of our friends was overdue for a birthday celebration, and her husband surprised her with a limo full of friends. We started the evening at Dos Perros where we waited to surprise the birthday girl. Of course there were margaritas and nachos. And Matt and I split a stuffed pepper with nuts and raisins inside!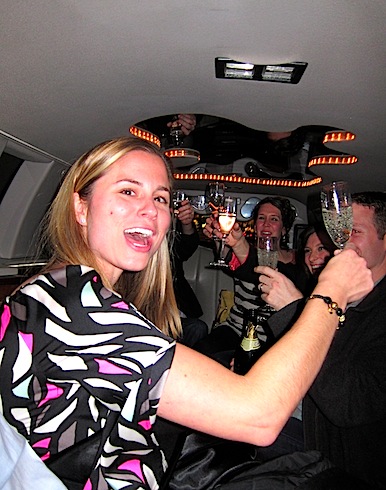 Then we piled in the limo and enjoyed some bubbly on the way to the wine bar. We went to Six Plates, where they now have wine on tap!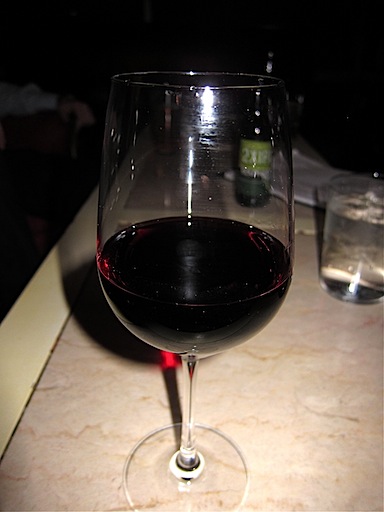 Matt and I shared a short rib and mushroom risotto that was super!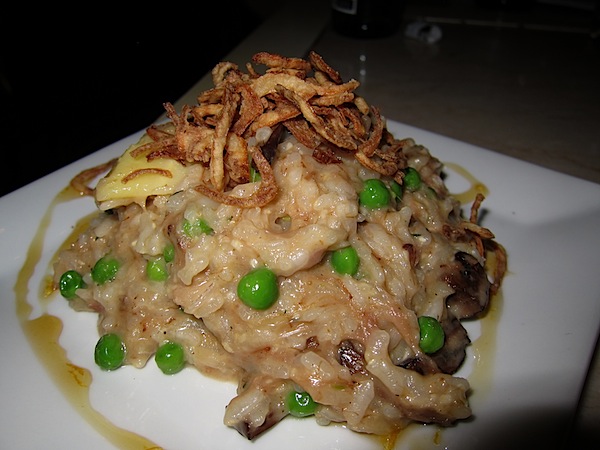 We took advantage of having wheels and ended the evening in Chapel Hill.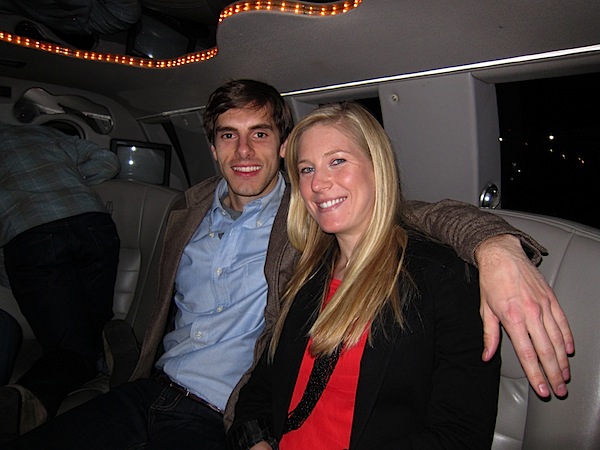 We hit up Top of the Hill for dancing.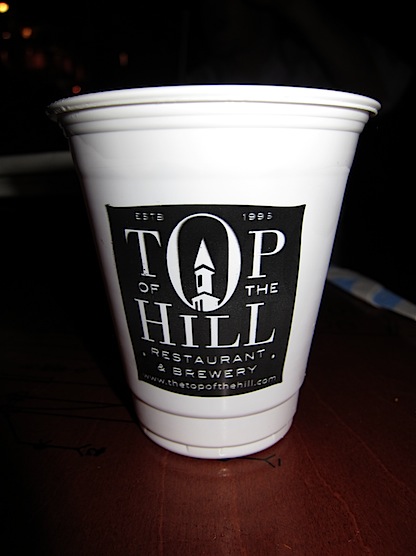 And we broke out cupcakes in the bar. I made more strawberry cake, this time in the form of cupcakes – these were even better because of the strawberries on top.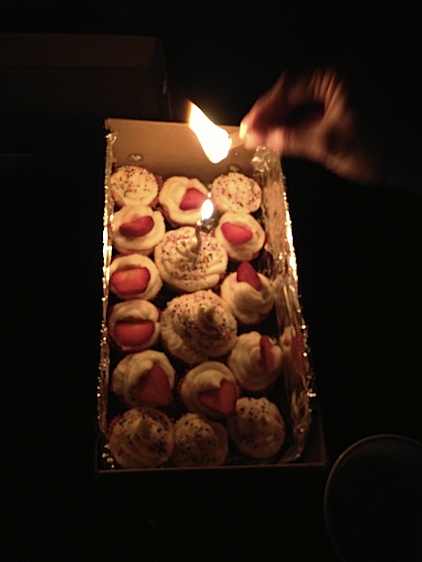 Even though the late night Irish car bomb didn't make me feel so great this morning, the night was such a blast. I want a limo every weekend! It's getting so sad to think that business school is almost over and everyone will be going separate ways:(
Can't wait for a solid night's sleep. See ya.