I was so sorry to hear the news from Texas today. It's been such a sad week for so many people – a reminder of how many things we all have to be grateful for.
For one, spring is in full bloom! The weather has been so perfect lately and NC is just gorgeous this time of year. I'm definitely getting a bit sad to leave this awesome place!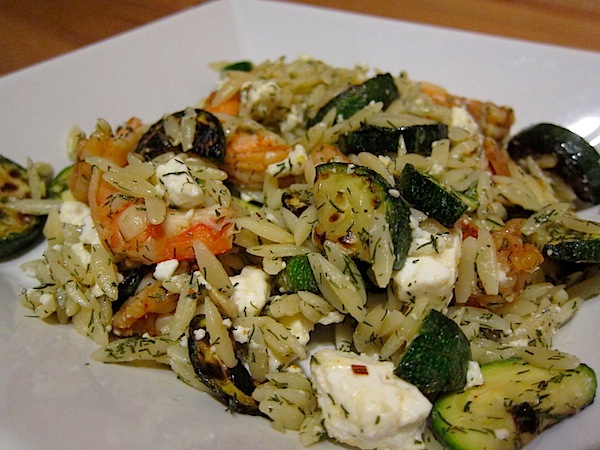 Now that the weather is warmer, I've been craving lighter meals and we've been eating on the porch. I made this orzo with zucchini and dill a few days ago and added shrimp this time. I got lazy with the dill, and I must say, it's so much better with the fresh herb. This is a great summer dish!
Other than life, not much is going on. I've really been trying to push through this wedding to-do list so I can enjoy my last weeks at work and in Durham. I think we've finally finished putting together the ceremony – Next is the marriage license, decor details, and finalizing the menu.
And my bridal shower is this weekend! My friends and family are so scattered – I didn't think I was going to have one. But three of my mom's lovely friends are hosting a small gathering in my home town!! I'm pretty excited to have a day with the ladies and Matt's family and my sister are coming to town! The wedding is starting to feel very real:)
Happy almost weekend!