Hi Guys,
What's new out there?
Nothing exciting here except an awesome weekend. We ate in on Friday and then had some drinks with friends, which made for a nice low-key evening. Saturday was one of those cold rainy days where cuddling up in bed sounded perfect. But we grabbed brunch with friends in a cute neighborhood and tried some vegan cupcakes that were good but made me feel gross. I am not a fan of soy!
For dinner, we decided to go all out and use a wedding-present gift-card to the amazing Cedars Social. I dined here back when I visited last November and became obsessed. The restaurant is tucked in a kind of isolated part of downtown, and you would never know it was there. The space is so cozy, with a fire pit in the middle and a cute little library full of books in one corner.
I ordered a fancy cocktail with strawberry-infused bourbon! It was way sweeter than my typical bourbon drink, but I still enjoyed it. Matt got a jalapeno something that was to-die-for.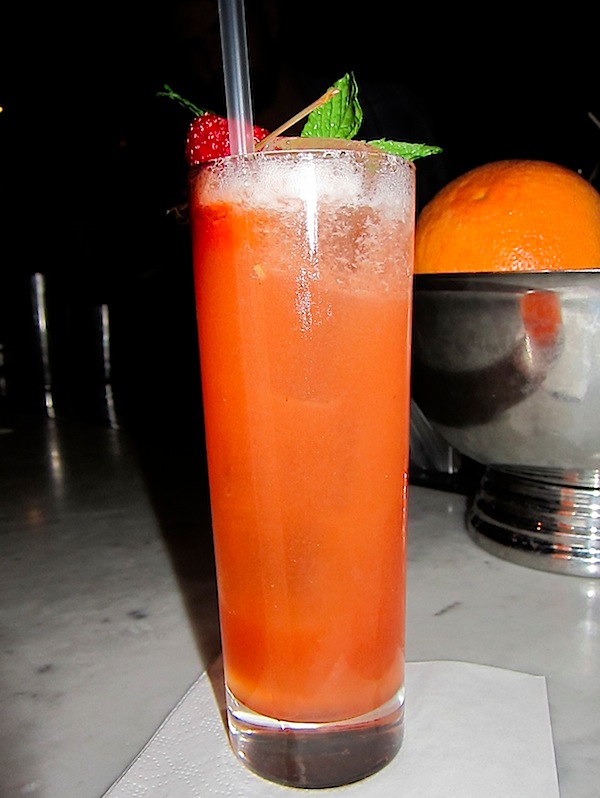 Even though these plates are a decent size, the Cedars Social focuses on small plates – def. my favorite kind of restaurant, but only when I don't have to share with too many people:)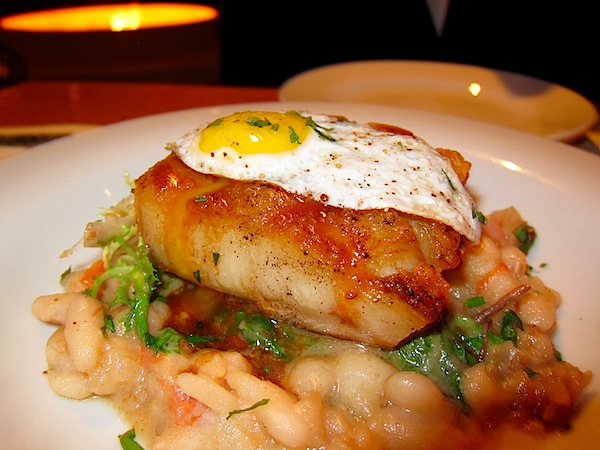 We shared the pork belly with white beans and a soft fired egg. This one was in-cred-dible!!!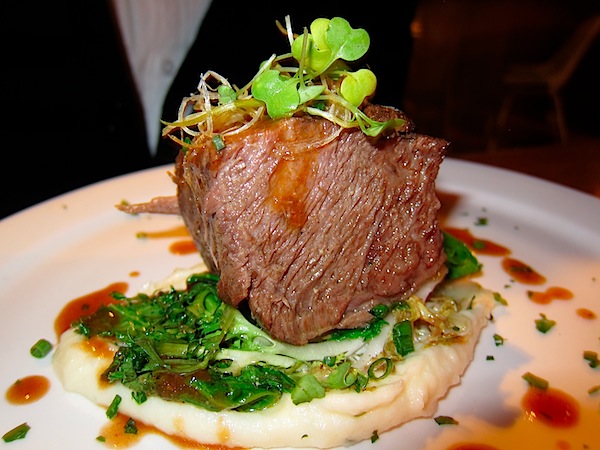 Then, the braised short ribs with greens and whipped potatoes. The meat fell apart when we put our forks in.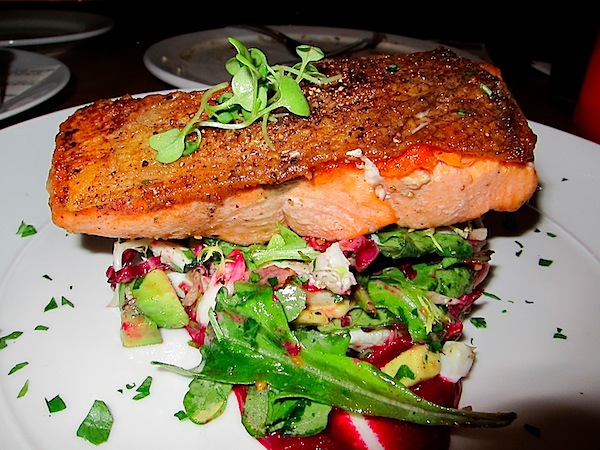 And a main dish – the trout with avocado, beets, and a coconut vanilla sauce. This one was fabulous as well!!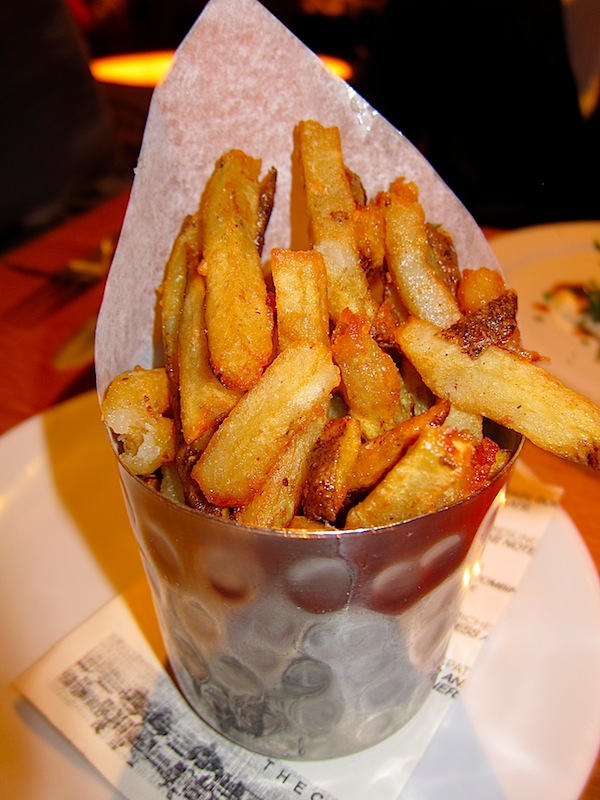 Oh, and the famous truffle fries, which nearly melted in the mouth.
It was one of the best dinners we've had in Dallas and I'm thankful for the friend who gave us this thoughtful wedding gift!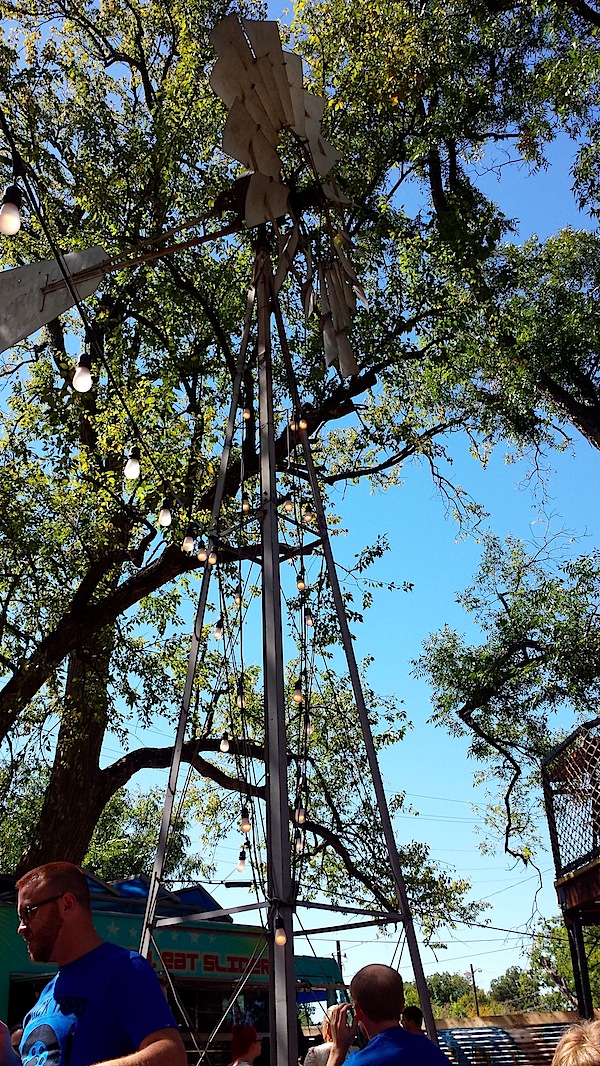 On Sunday, we made plans with friends to try Truck Yard, a new back yard bar that's been getting lots of press! The space is modeled after an old truck yard, complete with tires, truck beds, and food trucks.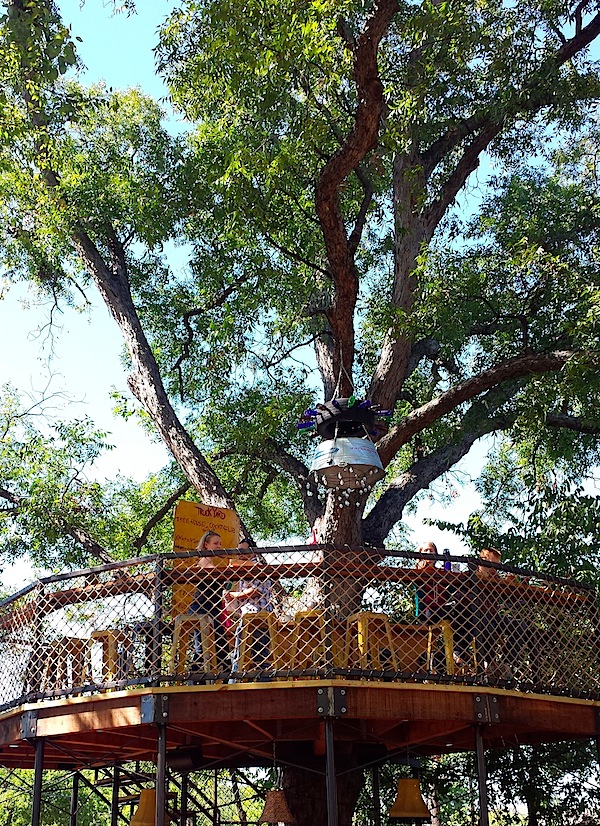 There's also an adults-only tree house that serves specialty cocktails. And unlike most bars in the Dallas, the mixed drinks are a reasonable price. I had a tequila grapefruit drink for $6 and Matt's bloody mary was only $5.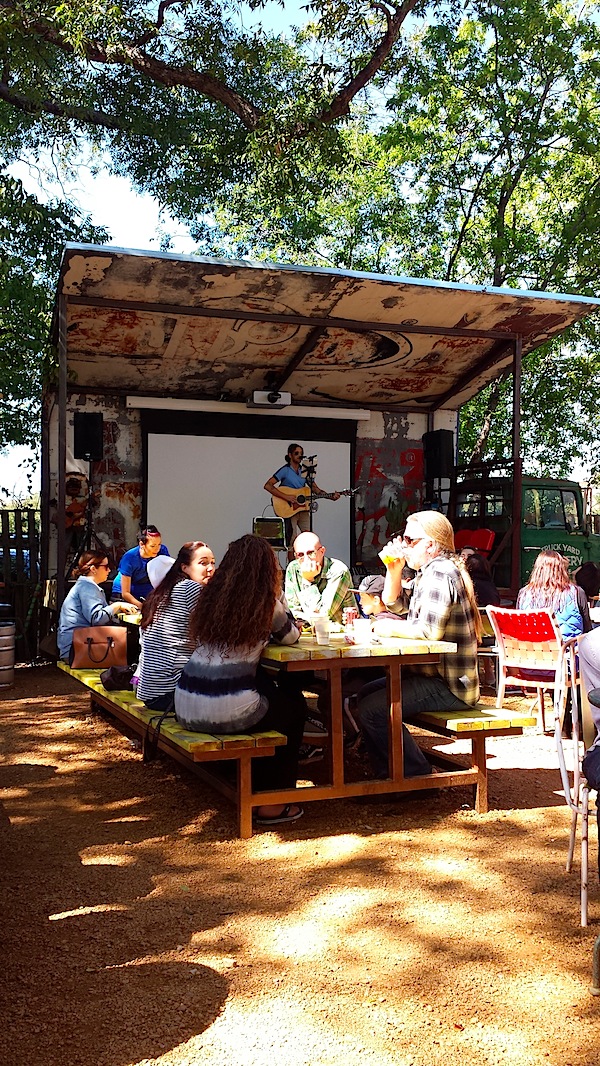 It was one of those post-rainy days that could not have been more perfect in terms of weather!! And there was live music. I loooooved this place and want to go back every Sunday.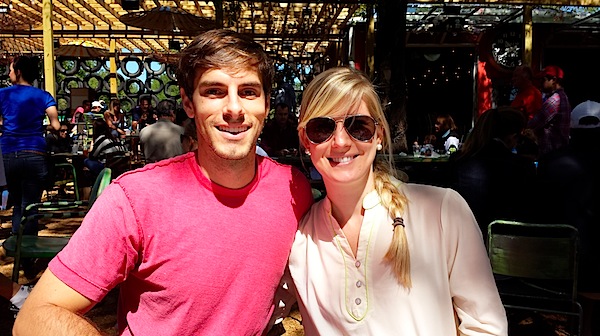 We tired the peanut butter sliders from one of the trucks,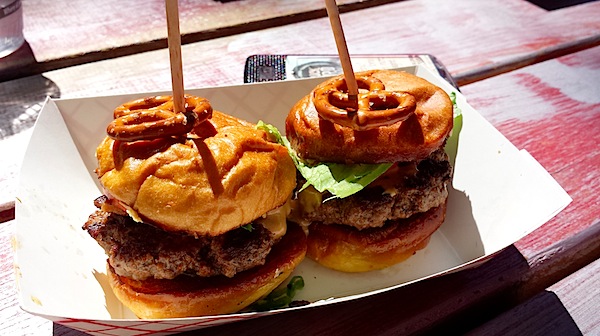 and a spicy pork torta from another. Both were delicious.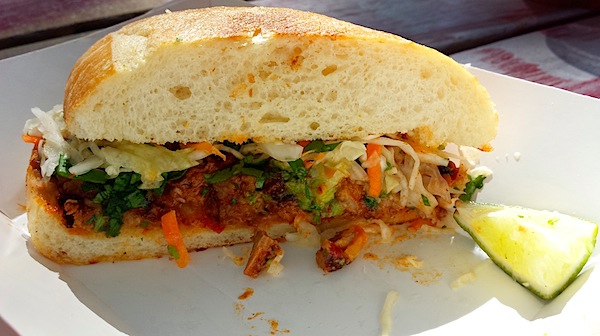 Have a good week.