Matt and I had both been to New Orleans before, but it was a long time ago for me and only a 48 hour trip for Matt. So, we wanted to see the sights. We had planned to do a ton of walking and a few morning runs, a historic bike tour of the city, and a walking tour of the French Quarter. Sadly, we had rain and unusually cold temperatures, so we weren't up for as much outdoor activity as we had hoped.
The only nice weather we had was when we arrived on Sunday night. We headed straight for Bourbon St. and searched for a balcony to have a drink, since we knew it would be getting colder.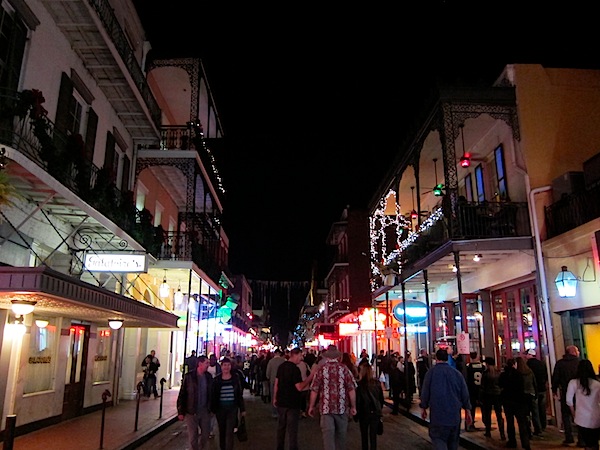 The bars sure were hopin' on a Sunday night!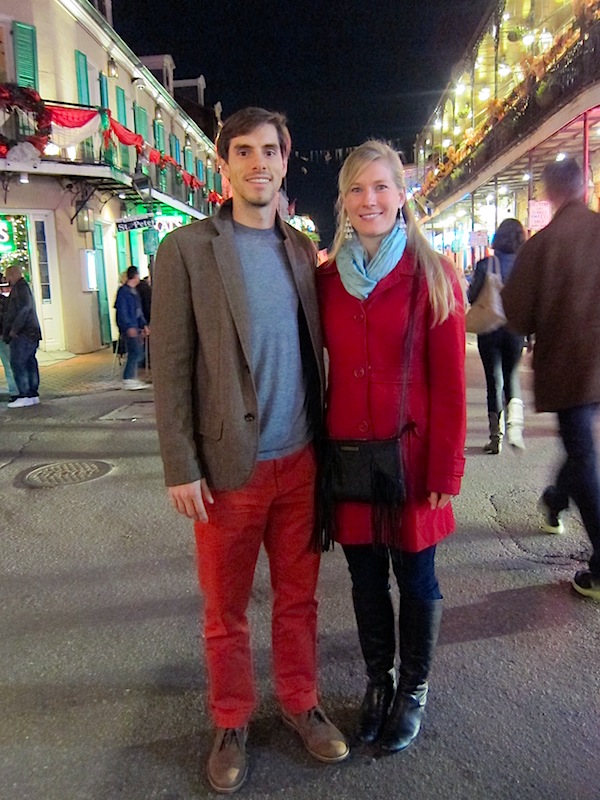 We found a great spot on the corner of a balcony – Matt tried one of the famous grenades and I had an Abita Purple Haze, an old favorite from my college years.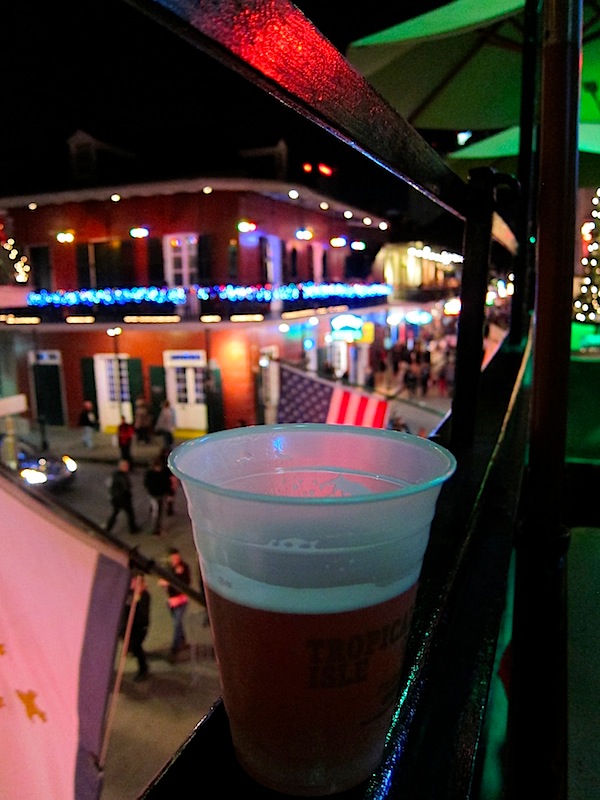 On Monday, we headed out for a long walk through the Garden District.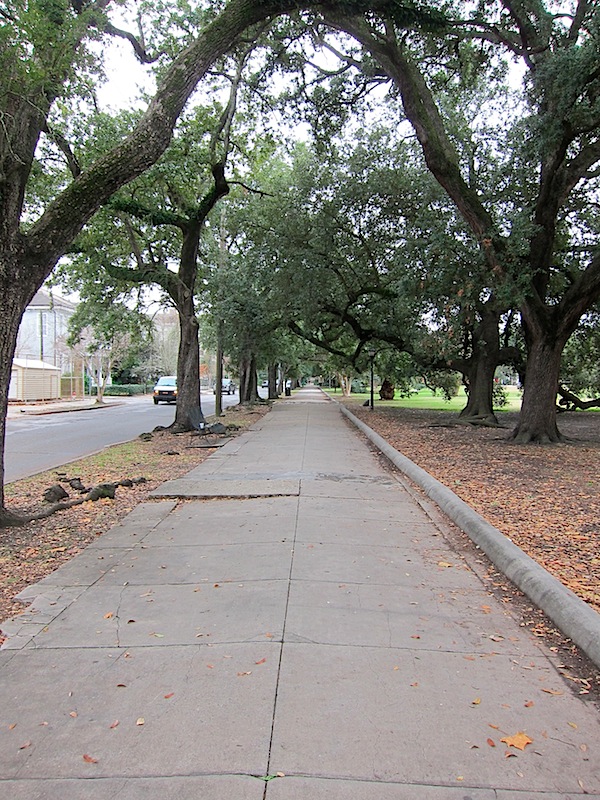 I love looking at houses, so we weaved through some of the back streets and checked out some of the mansions.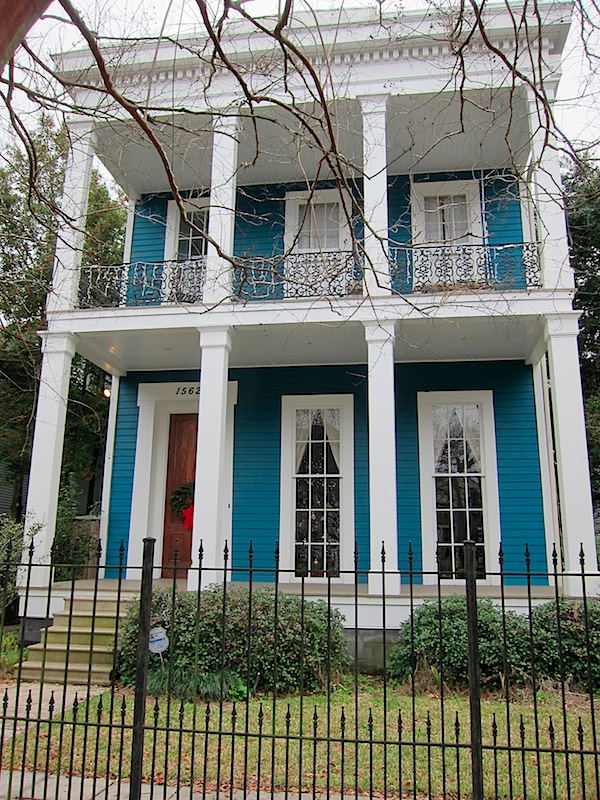 I'm obsessed with the old architecture and all the little details on the houses. They just don't have places like this in Dallas.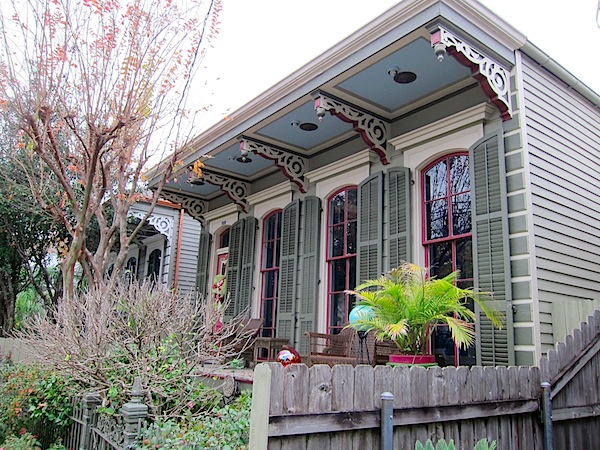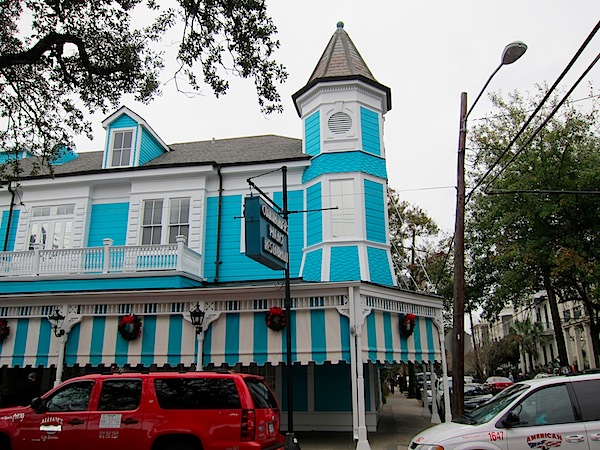 I also enjoyed the live music, which was everywhere. It's too bad it wasn't warmer because I think we would have spent more time just listening to music in the streets.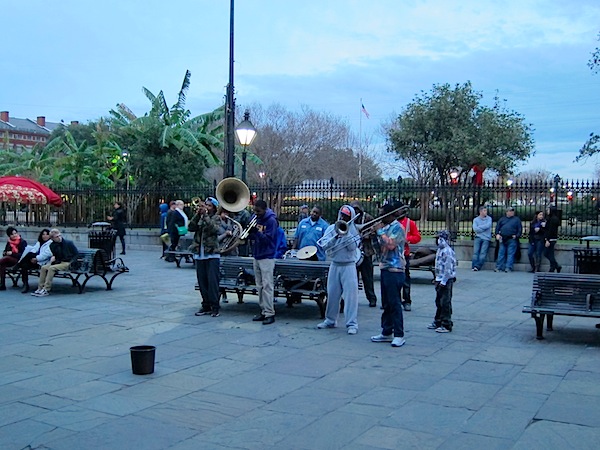 Jackson Square was one of my favorite areas – it reminds me so much of Savannah (another favorite city of mine) and I love the combination of palm trees and old architecture.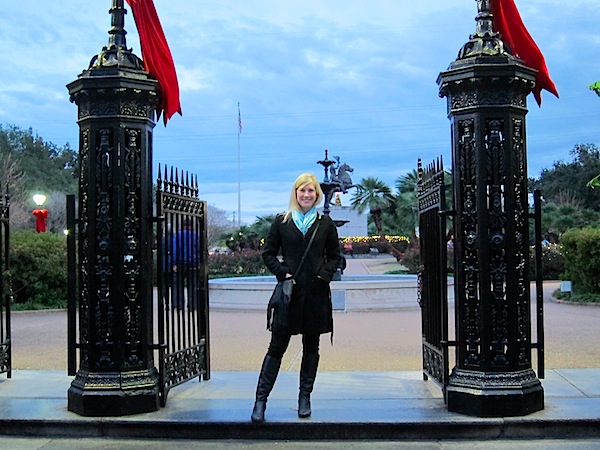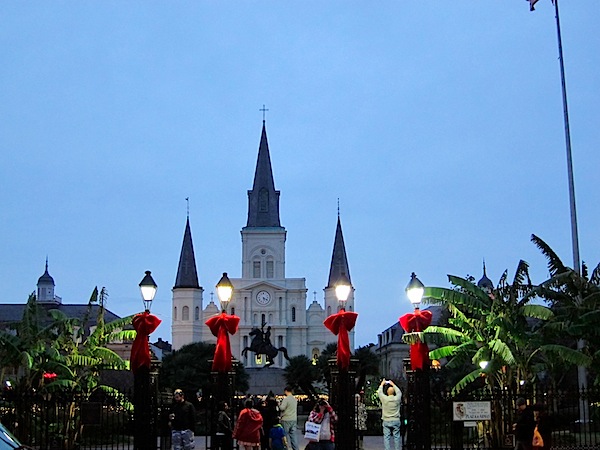 We opted to skip the walking tour of the French Quarter and did a carriage tour instead – they provided big blankets, so it was a lot more enjoyable than walking. I would definitely recommend this! My hair pretty much looked this terrible the whole trip because of the drizzle…
Gosh I love the French Quarter!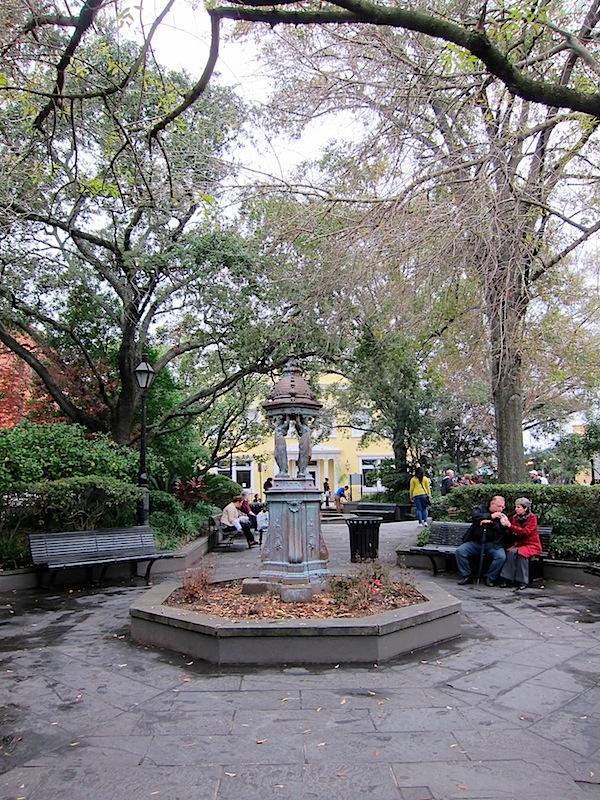 On our last day, we walked along the water to the IMAX, where we saw a documentary on hurricane Katrina. It was SO interesting (and scary) and a great way to warm up.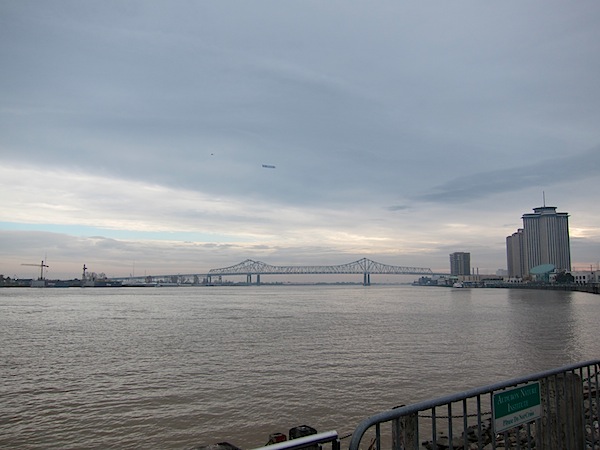 One of the highlights for me was seeing Imagine Dragons perform! They put on a free show for the Sugar Bowl and they were awesome.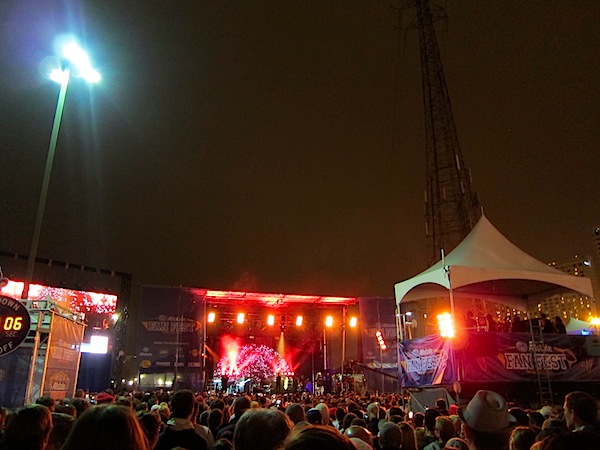 We met up with Andrew again and he had snagged a great spot. Demons is one of my favorite songs ever, so I was pumped!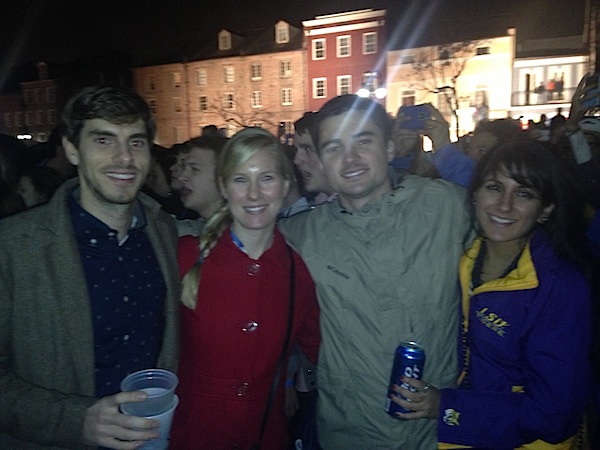 I'm sad the trip is over, but I was so happy to get home right before I came down with a classic cold. There's nothing like being in your own bed when you're sick. I've done a whole lotta nothing this weekend, and feel relaxed and excited for a fresh, new year!