This weekend was such a good one, filled with food and other festivities! Friday, Matt and I tried a new neighborhood eatery called The Blind Butcher. The atmosphere (upscale pub/speakeasy), service, and food were fantastic. And we were quite pleased when the bill came to $40!
A mint julep and the soon-to-be famous pretzel bread with mustard to start: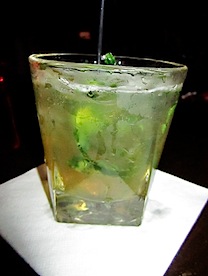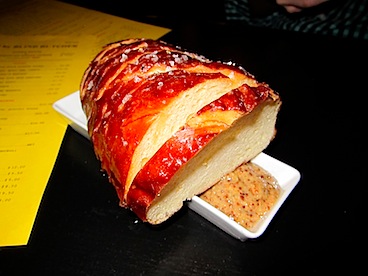 We ordered the pastrami egg roll appetizer, which was my favorite item of the night. It was crispy on the outside with salty pastrami and sour sauerkraut inside. Meat.is.so.good.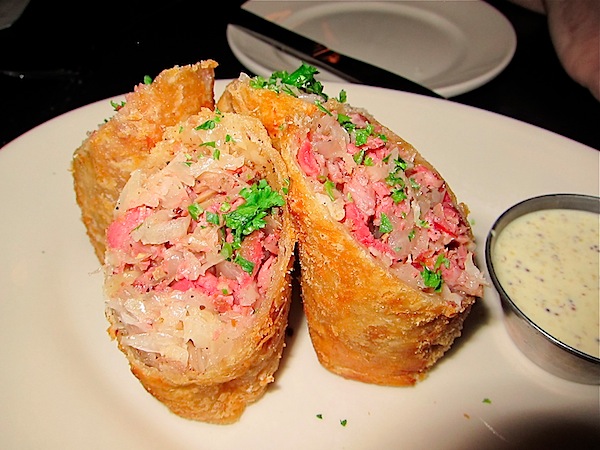 There were a bunch of different sausages to choose from, but we went with the special since it sounded, well, special. Beef sausage over mashed potatoes with an apple bourbon sauce! All the meats are made in house btw. Sorry it looks kinda gross:)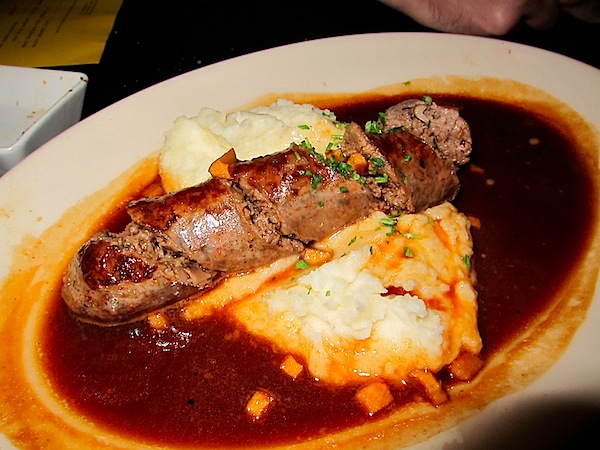 And bacon brussels on the side.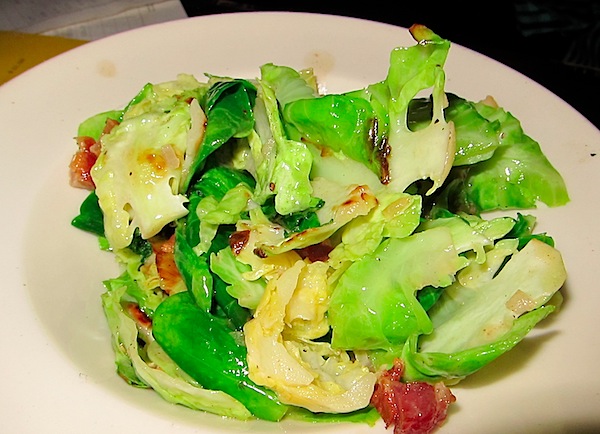 The menu was full of other items that sounded amazing – can't wait to go back!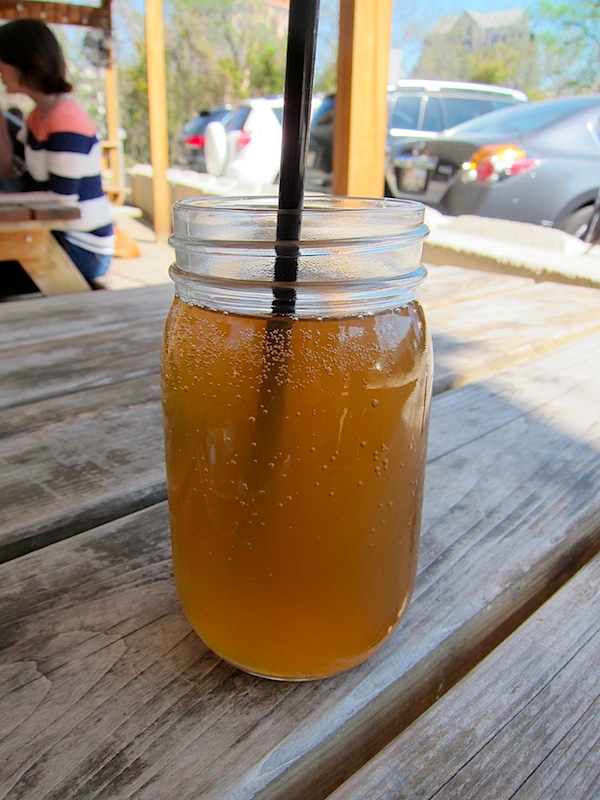 Saturday, we met friends for brunch at The Company Cafe. Despite the chilly morning air, we sat outside in the sunshine and it felt glorious. I had a local ginger kombucha and a to-die-for bacon and egg biscuit. I think I'm going to dream about this sandwich.
Matt and I always talk about going to concerts and other performances, but we rarely get our acts together and, as you know, always just end up eating:) So I was excited when my friend Liz discovered a fun indie pop concert in Deep Ellum and organized a group! We rarely go out in Deep Ellum, but it's such neat area with lots of live music and hole in the wall restaurants.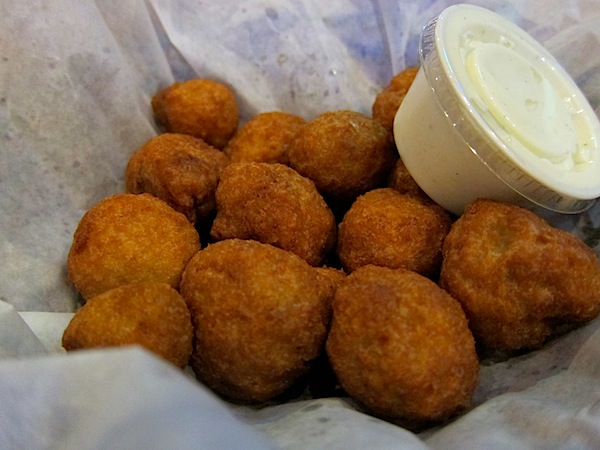 We stopped in the famous Angry Dog for beer and bar food before the concert – fried mushrooms and the Angry chili dog!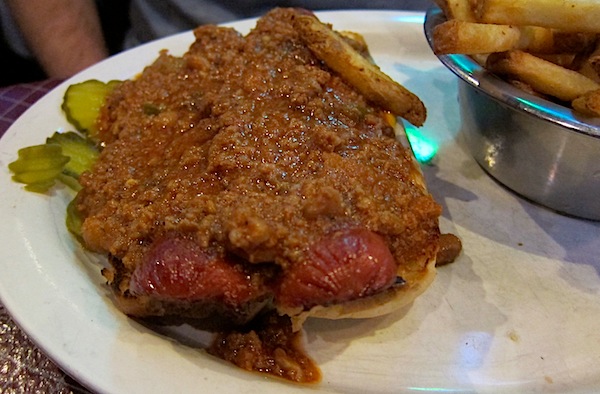 The concert was awesome! I LOOVED Cardiknox and Betty Who!!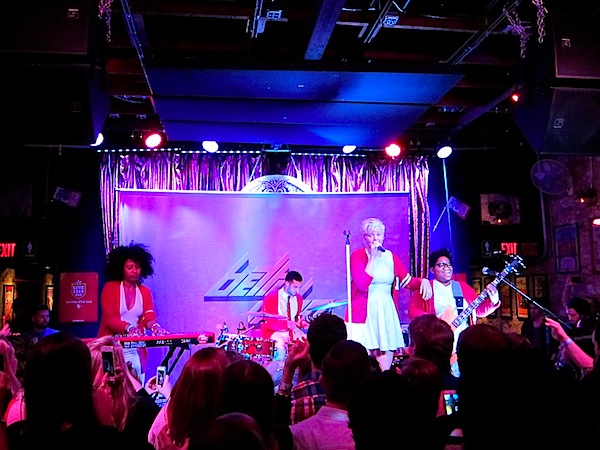 The songs were catchy and their dancing was quite entertaining. We had a blast.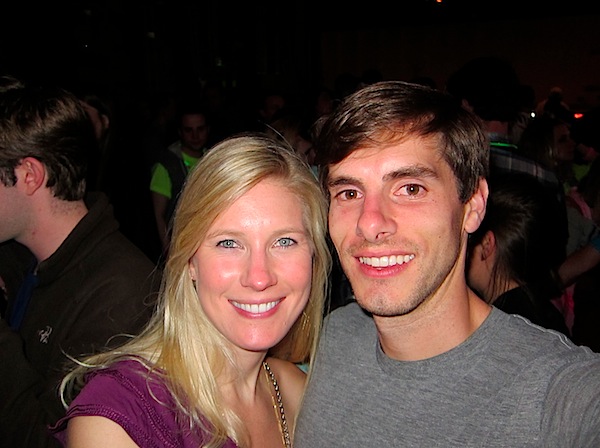 Sunday was also wonderful – we walked to the coffee shop for chai lattes, [attempted] to play tennis, and made fish tacos for dinner. Oh spring weekends, you're the best.