Hope y'all had a nice Halloween. Can you believe it's November?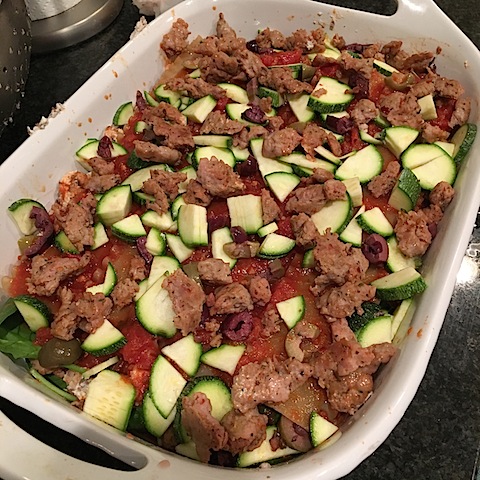 Friday was a glorious evening. I headed straight to Whole Foods for the wine tastings and ingredients for lasagna, and then got the kitchen all cozy with candles and music for a night of cooking.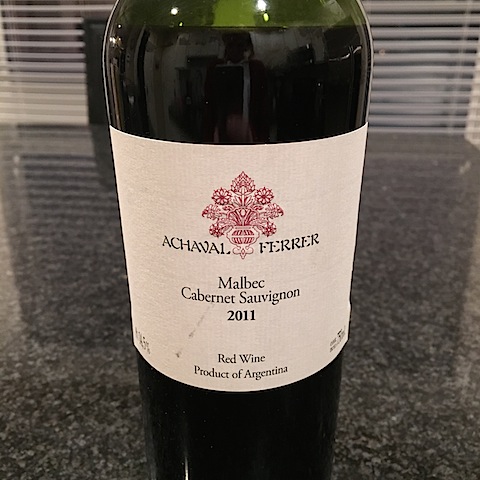 I also picked up this red blend from one of our favorites of the Mendoza trip.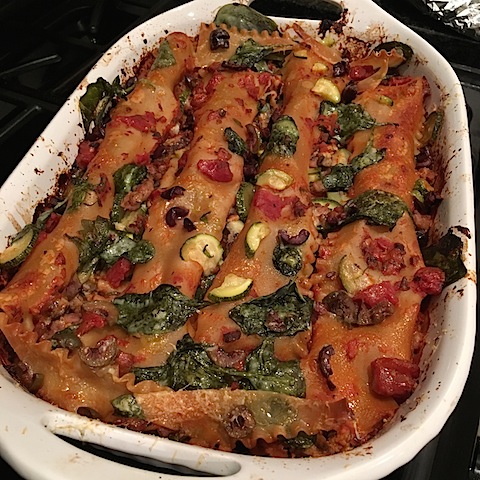 I found this awesome black lava salt cashew cheese to use in the lasagna. It was a creamy spread, and I just mixed it into a bunch of mushrooms that were added to the layers. I based this on Kath's veggie lasagna recipe, but I used turkey sausage to amp up the flavor, since I didn't have all the cheesy goodness – the top looks a little silly without it, but the flavor was fabulous.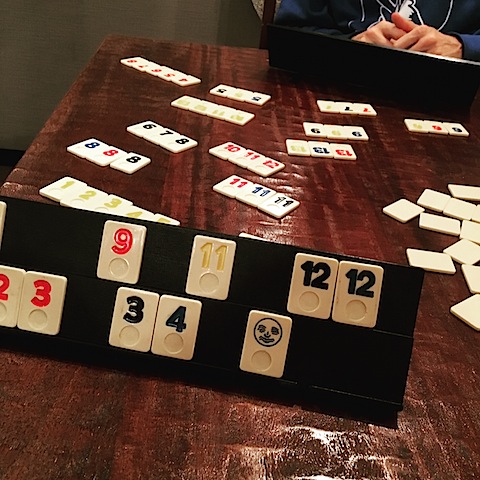 Matt and I skipped TV in honor of an old favorite board game – Rummikub! I won!!!
Saturday morning, it was great to get back to the gym after nearly a week away. Matt and I did a weight lifting class with lots of tricep work, and I had that wonderful after-burn feeling. The sports med/massage guy was offering free adjustments after class, and he worked a bit on my shoulders and neck. I have the worst posture in the world, and he said my muscles are working against me, and they are basically stuck. I get so tired of people telling me to just sit up straight – it hurts!! Apparently, without releasing them, I'll never be able to improve my posture?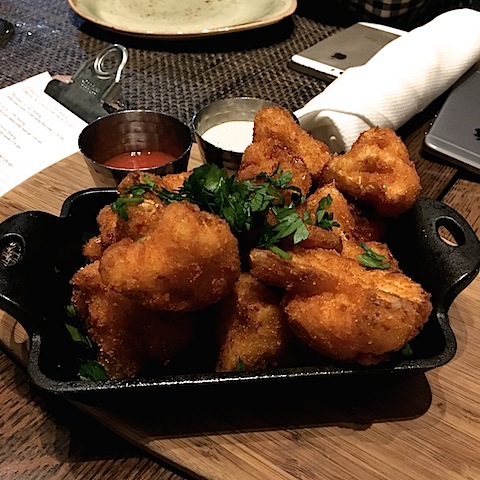 Saturday night, we grabbed dinner with another couple at Public School before heading to a Halloween party. We enjoyed the buffalo cauliflower and the brick chicken with white bean ragout. Plus, unpictured brown bag fries that are the best! I've had two very good dinners at Public School now, but the service can be hit or miss.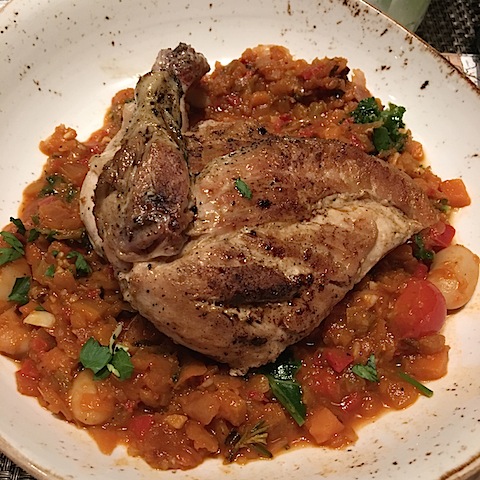 Matt and I dressed as tacky tourists. Without the costumes, that's pretty much what we are. I hope I don't have to wear running shoes with dress pants any time soon – talk about feeling frumpy!
Daylight savings time worked in our favor, because we were up a 8 on Sunday and got the day started with a little work at a coffee shop. I had my first coffee in probably a year, and man, it was good! We fit in some grocery shopping, a run in the rain, and the I got out some paint and touched up our kitchen cabinets. They look so much better.
I'm off to finish my book [The Husband's Secret]!