Spring is in full bloom here! Flowers are blossoming, the birds are chirping, and our new palm for the roof deck is thriving in the Dallas sun.
It's also that time of year that we plant new flowers for the baskets on our front fence.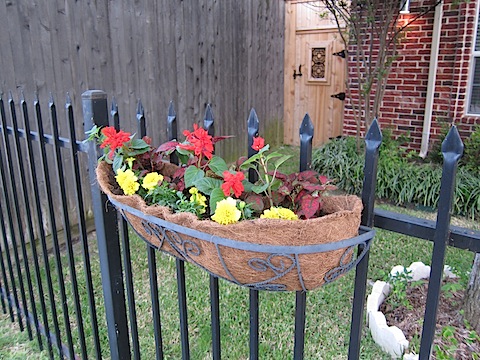 Oh, and I should tell you that there's a pea in the pod. Or should I say a pear in the pod, as I approach 18 weeks tomorrow!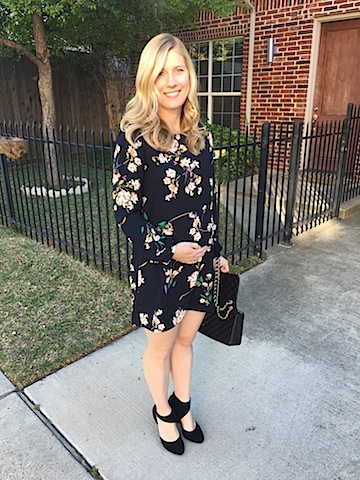 Yes – you read that correctly. For the past 3 months, I've taken on the very important work of snacking and sitting on the couch, and I'm starting to see results:) Gosh, I love the bump already.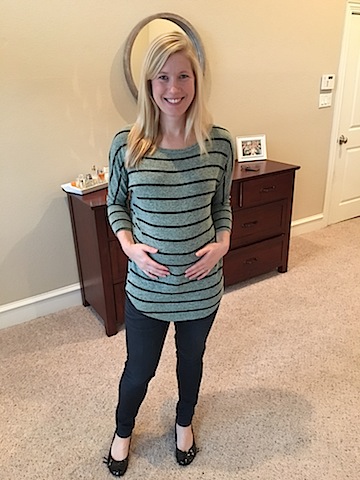 Seriously, though, I feel very fortunate to be pregnant, and I'm enjoying the opportunity to slow down and appreciate life right now. This experience has provided a much needed excuse to rest and count our blessings. Matt and I are thrilled at the idea of welcoming a little one in October, and I'm excited to share more with you guys along the way. I've wanted to be a mom for as long as I can remember!
Happy weekend!