Happy holidays!
Christmas crept up on me this year. Matt and I wanted to explore Manhattan a bit because everyone recommended checking out the Christmas markets and decor. We kind of blew it with timing though as we waited until the last Saturday before Christmas – rookie mistake.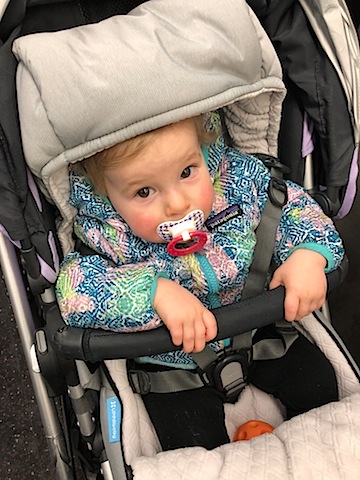 Emerson seemed nervous on the subway and held on to her stroller:)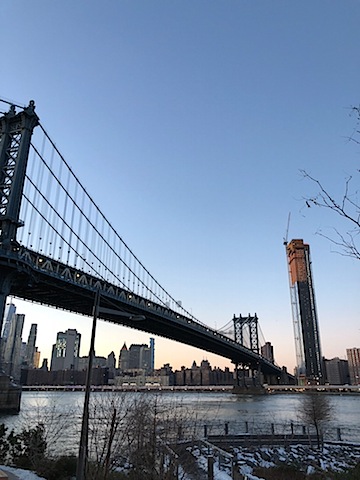 We made our way to Rockefeller center to see the tree, and quickly realized that the crowds were miserable, especially with the stroller. Oh well! We decided to skip 5th avenue and the Bryant Park market and took Emerson to a playground instead.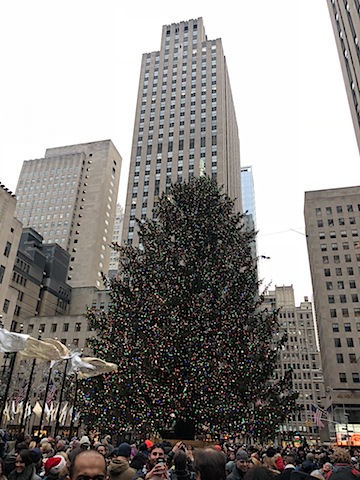 We warmed up in a Starbucks, and then enjoyed the stroll down to Chelsea for our dinner destination: The Meatball Shop.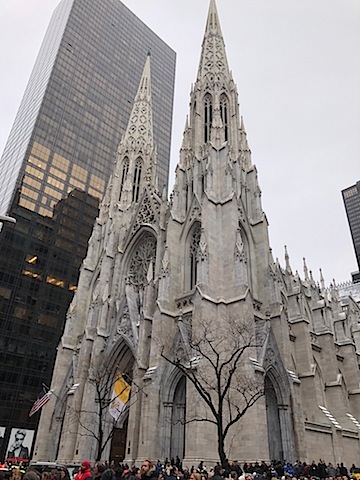 We were super early for dinner, but scored a great table right in the window. I'm not a huge Italian food person, but I loved our dinner. The cocktails were fabulous (and strong!) and I enjoyed being able to pick and choose the balls, sauce, and veggies. I went with the chicken meatballs over broccoli and cheddar risotto and added butternut squash on the side. The whole plate was topped off with mushroom gravy. It was rich and delicious, and I didn't have any trouble polishing off this whole plate (minus the bread and a few bites to Matt).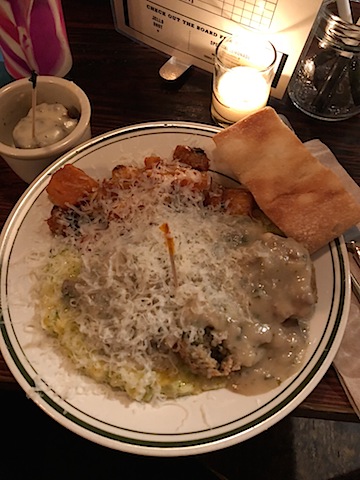 In other food adventures, Matt and I went out on a date to Colonie! A friend recommended a babysitter, so we had her come over on a weeknight to meet Emerson. We walked a few blocks over to this cozy restaurant and ended up getting a seat at the kitchen counter. I had the most amazing bourbon drink, and we ordered a cheese board to start. This transition was been quite stressful at times, so it was nice to have quiet, baby-free conversation with Matt to unwind.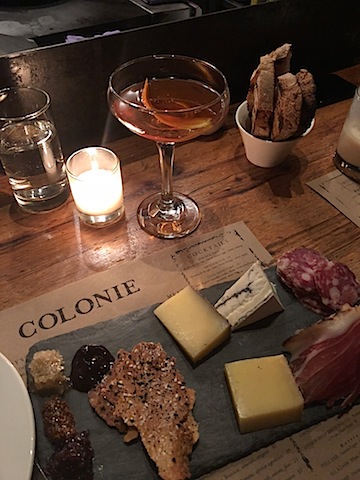 The food was outstanding. The menu looks standard with veggies, mains, and appetizers, but the flavor combinations are unreal. We had clams stewed with white beans, carrots with smoked ricotta, and a Branzino dish with shrimp bisque poured on top. I was impressed.
Talk soon!