I've been keeping something from you. But now that my employer is in the know about next year, I can officially share that Matt and I will be migrating across the country to the Lone Star state….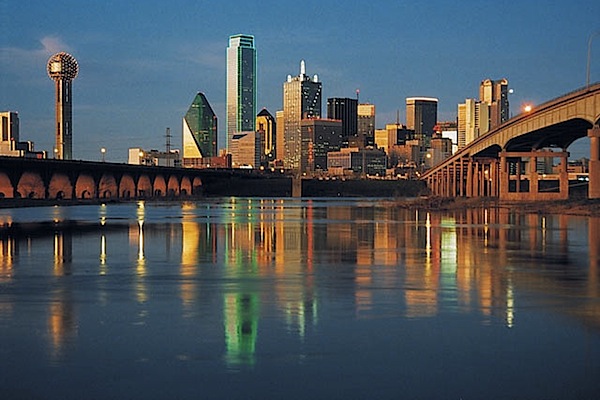 Don't ya love how they make it look like Dallas is on the water:)
We're moving to Dallas, TX this summer!! Whew. Feels good to share. I'm obviously very excited, but I will have to admit that it took me a minute to swallow. You see, Matt had an awesome job offer in Charlotte, NC. Since I went to college near Charlotte and really love my home state, I could always see myself settling there. And maybe I still will. But, Matt got another offer at the last minute, and since it was essentially his dream job, we switched gears. I mourned Charlotte, the east coast, and being close to my family, but now I'm absolutely pumped for this new adventure. I've secretly always wanted to move west, and in my opinion, the hotter the better:) One of my very best friends lives in Dallas and I had the chance to visit her back in November, just a few weeks before Matt got the offer. It was so much fun! The added bonus is that quite a few friends from Matt's graduate program are moving as well. We are heading there tomorrow to figure out housing!
I'm excited to experience a new area of the country, live in a big city again, be close to good friends, and eat Tex-mex all.the.time.
They say everything's bigger in Texas. I'm ready to dream big.