This weekend, Matt and I traveled to Hill Country to use our free stay as part of the Marriott Rewards Ambassador Program (review of the program coming in the next month).
We fell in love with the quiet Hill Country on our first visit, and decided we wanted to go back! The JW Marriott seemed like a perfect destination for a weekend away.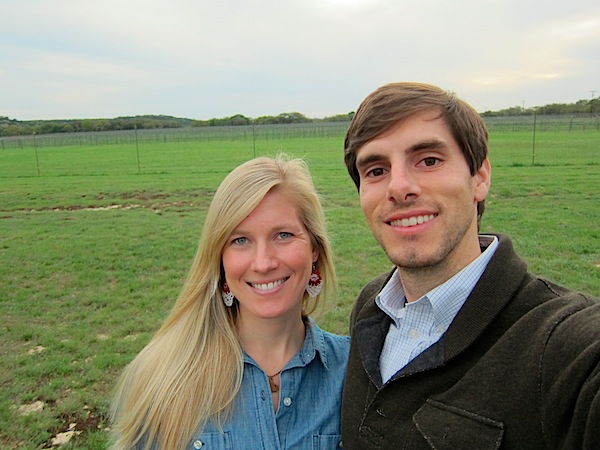 We drove down on Friday evening. I sang country songs at the top of my lungs while Matt navigated the winding roads – I really wish I could play the fiddle…or the banjo.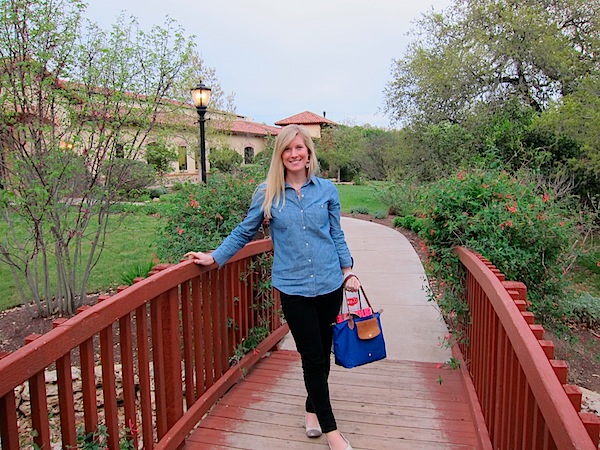 We arrived at Duchmann Family Winery just in time for a tasting and a picnic before the winery closed. I enjoyed all the wines we tasted, but liked the Vermentino white the best.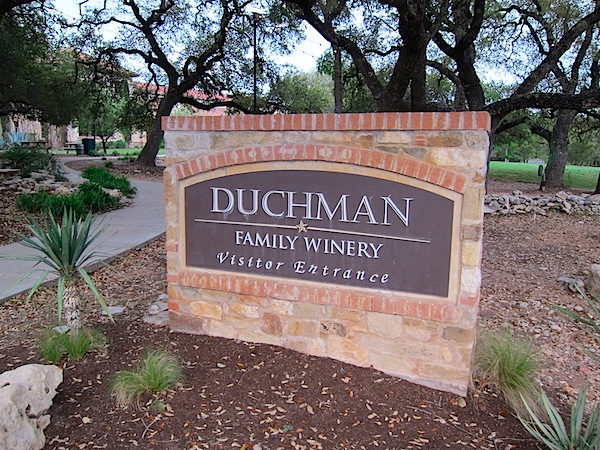 We ordered a glass to split with our picnic. Wrapped in a million sweaters, we enjoyed dinner with strings of white lights and Italian music to set the scene.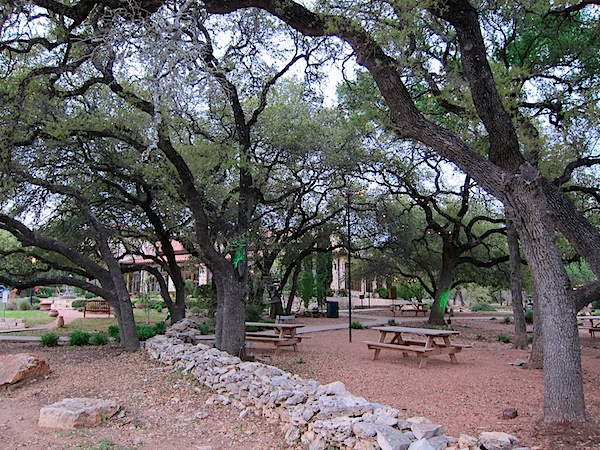 Dinner was a giant Italian sandwich and a snickerdoodle from Etzi's.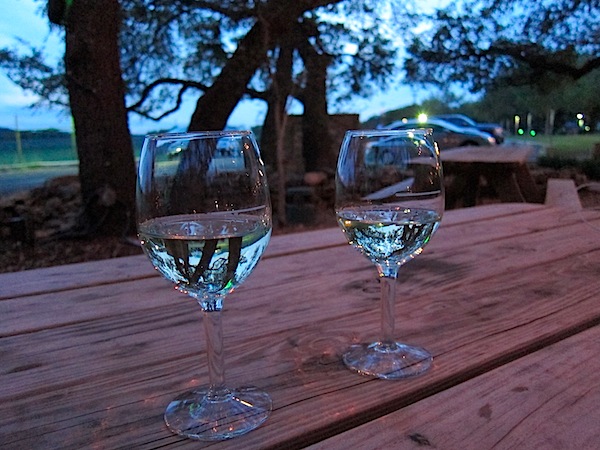 Etzi's has the best bone bread and super strong mustard. Loved this!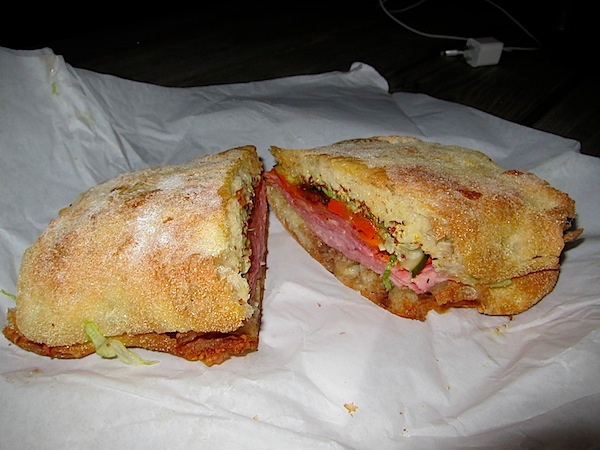 We got to the resort pretty late, and went to bed after sitting by the fire pit for a bit. I snapped some pictures of the resort and our room in the morning. It was massive and beautiful!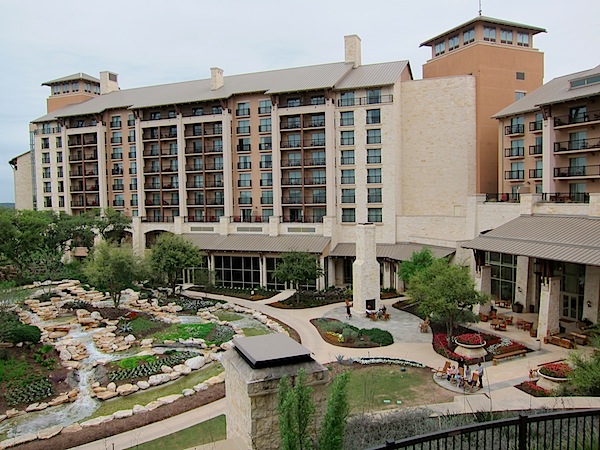 We were upgraded to a resort suite – one of the many perks of the Marriott Rewards Program!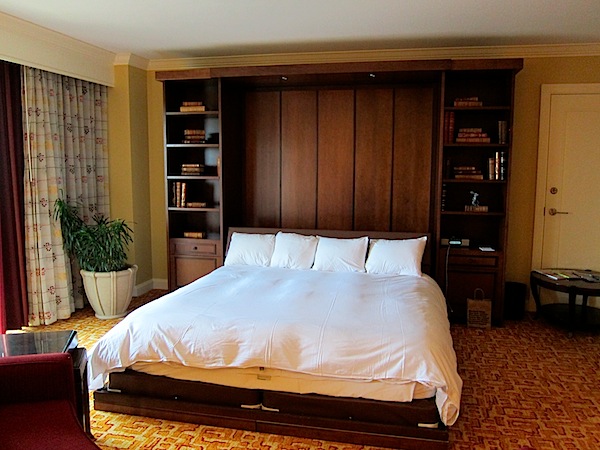 There was a giant balcony with a view, but it was too cold and rainy to use it:( Overall, I'd definitely recommend the resort and the restaurant below (although I'm not sure I'd pay out of pocket to visit). It was also extremely family friendly with lots of activities for kids. There were pools and water slides for warmer temperatures too.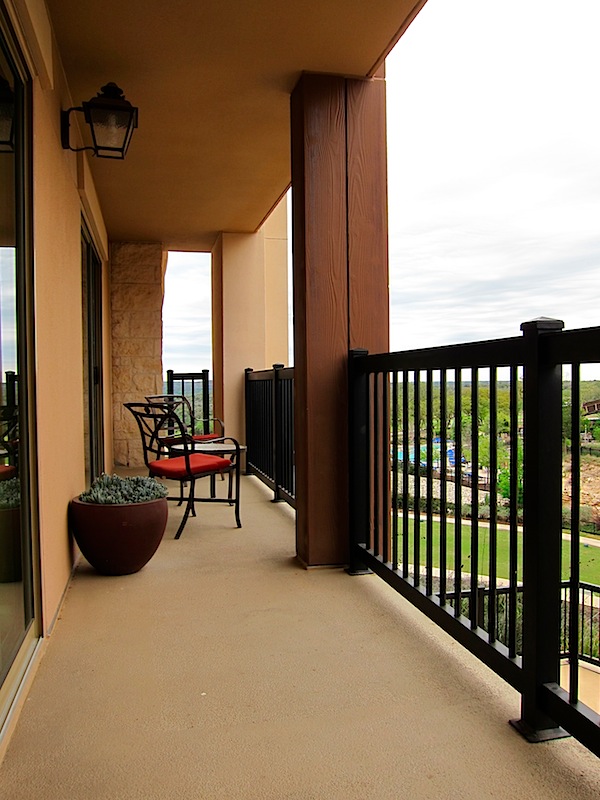 We had high hopes of taking a hike and checking out the resort's lazy river on Saturday, but the weather had other plans for us.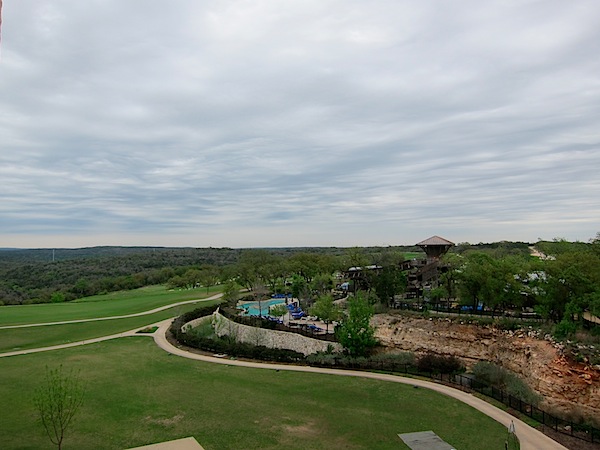 We made the best of it though, and drove to a neighboring town for lunch: a salmon burger with lime aioli and some of the best sweet potato wedges in history.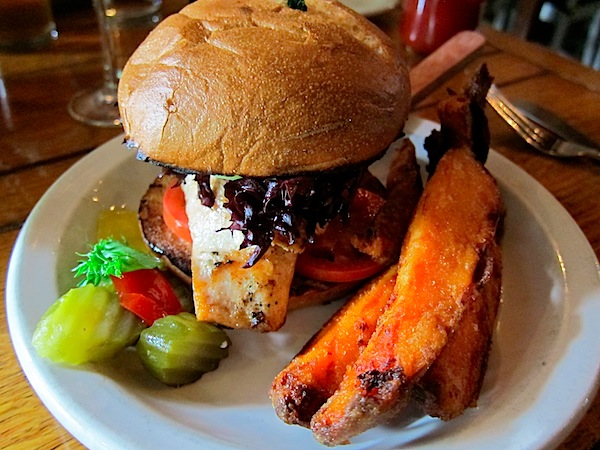 And then another winery visit! Dry Comal Creek is small and quirky and produced a lot of sweet wines – they weren't extraordinary, but we bought a bottle because the service was great and we enjoyed chatting with the staff.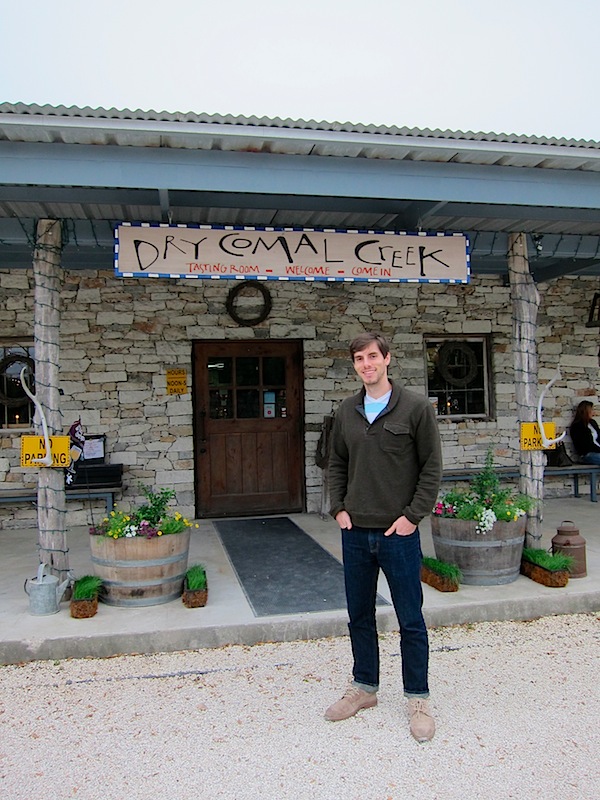 The main event on a rainy night at a secluded resort is obviously dinner! There are two main restaurants at the JW Marriott, but we went with the more causal Cibolo Moon over the fancy steak house. We had a fantastic server – Jose – and a wonderful experience. Hotel restaurants can be hit or miss – but this one was a clear hit.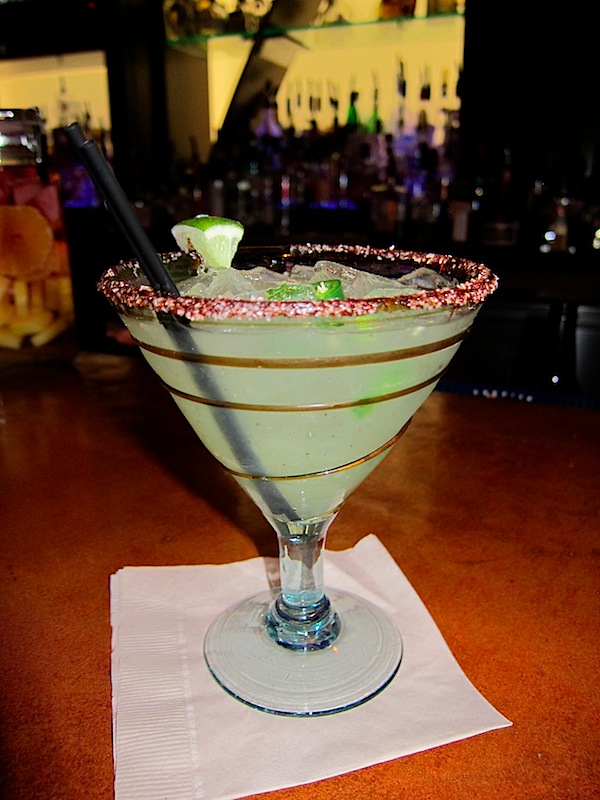 We each had a spicy margarita – mine was made with pineapple infused tequila and Matt's with raspberry-haberno infused tequila! We also received complimentary biscuits with a delicious strawberry-jalapeno jam.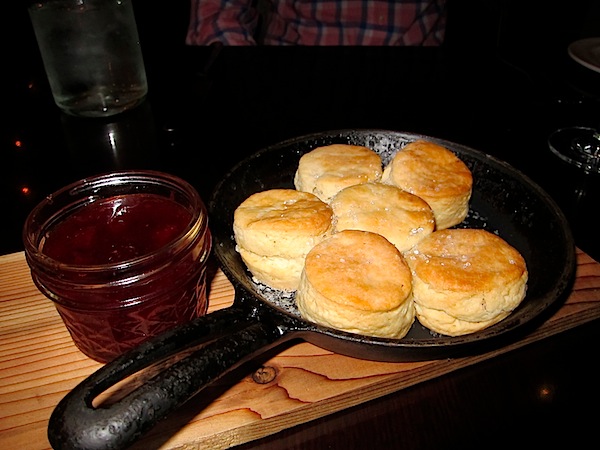 Matt and I shared three small plates and one entree and it was wayyy too much food!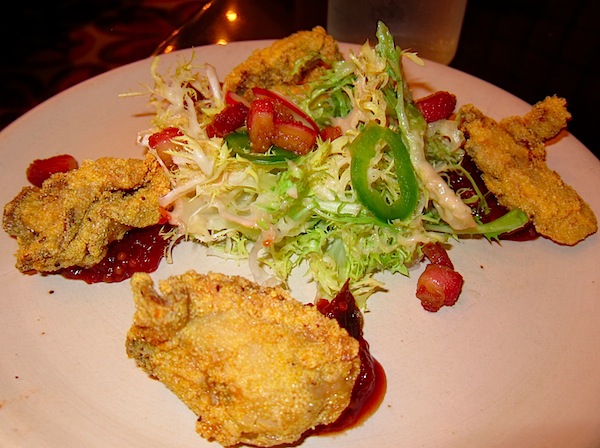 First, we had the fried oysters with tomato jam and bacon vinaigrette. I loved how this dish was prepared and the oysters were huge.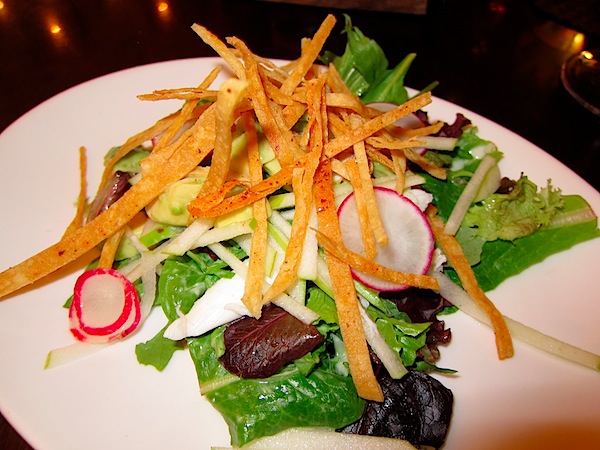 Second, we had a salad topped with crab, lime chips, and avocado. This dish tasted a little bland, but was refreshing in contrast with the heavier items.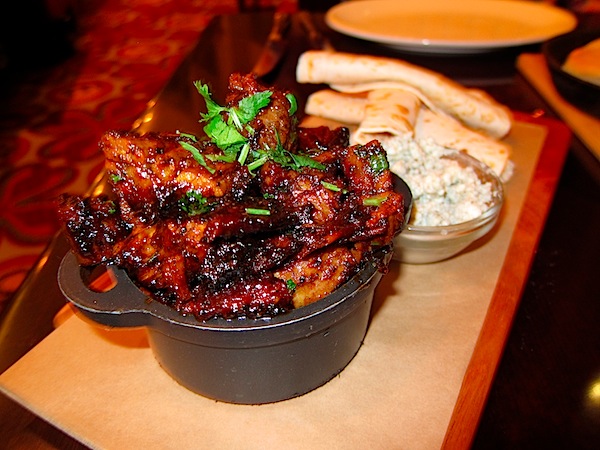 Third, and the star of the show, was the smoked brisket 'burnt ends.' Both Matt and Jose had to talk me into this one because I just didn't know what to expect. I'm sooo glad we got it. The brisket was sticky-sweet with crispy, charred edges.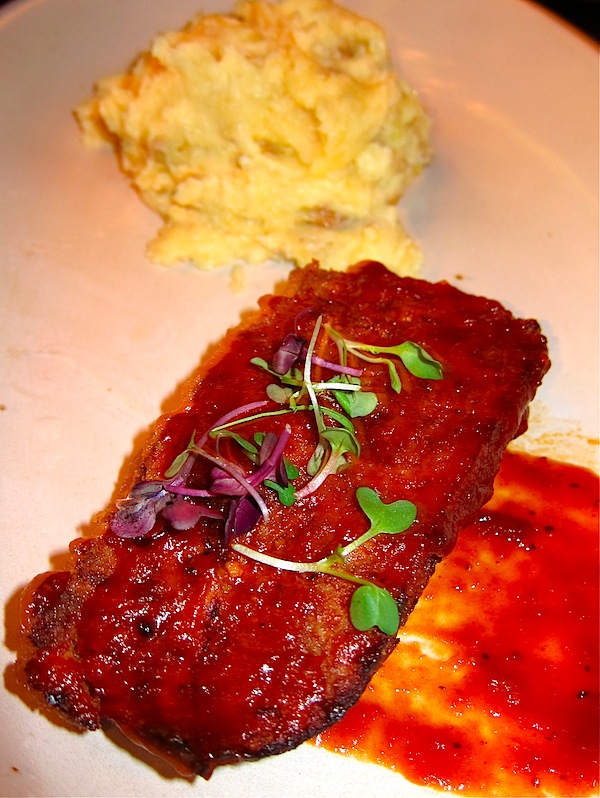 And lastly, the bison meatloaf with tangy bbq sauce and mashed potatoes. When this arrived, I really didn't know if I could eat any more, but after one bite, I made room:) Needless to say, dinner was excellent, and I was thankful we didn't have to travel far to get home afterwards.
—
Sadly, Sunday's weather was worse than Saturday's, so we had to cancel plans to check out a famous bbq restaurant on the way home because it had open-air seating. I was kinda glad since I had my fill of meat the night before. Plan B: find healthy, hippy cafe in Austin!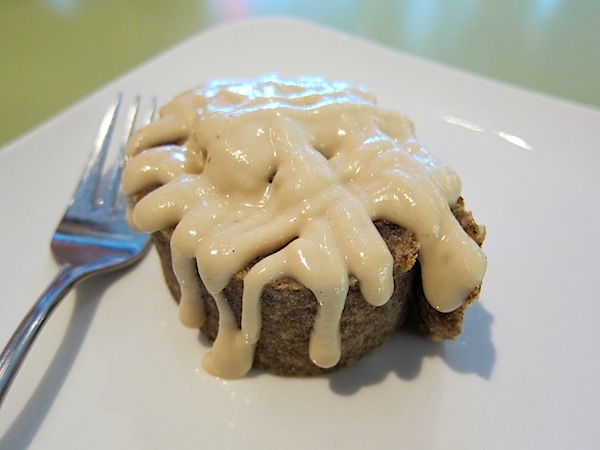 I didn't have to search very long on the internet to fine one because Austin is filled with them! We decided on a raw, vegan place called Beets Cafe. Despite planning to eat light, I absolutely couldn't resist trying a raw cinnamon roll made with brazil nut meal, raisins, apples, and cashew cream sweetened with dates. Wow!!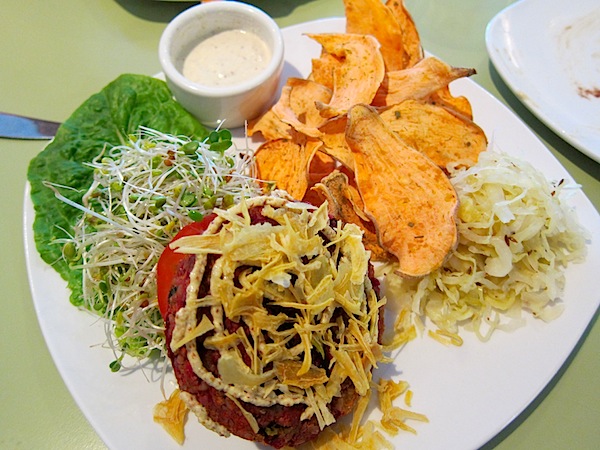 I ordered the burger made with carrot, beets, sprouted sunflower seeds, celery, parsley, flax, olive oil, crystal salt, and spices, and Matt had a mock Rueben that was so full of flavor you'd think it was the real thing. Oh, and a vegan doughnut from Red Rabbit Bakery for the drive home.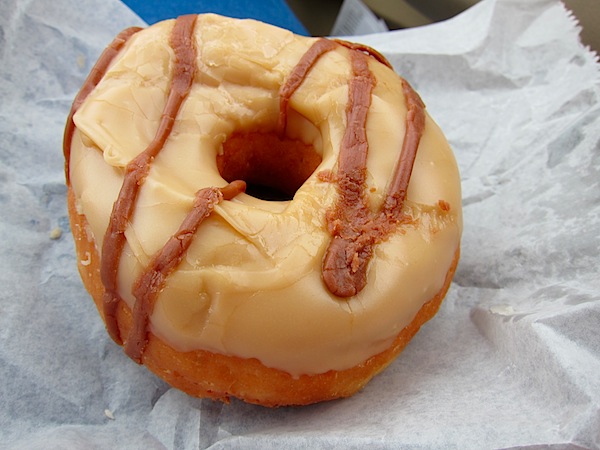 I promise we had plans to do more than just eat in Hill Country before the weather turned sour!! It was a wonderful and relaxing weekend nonetheless, and I feel stuffed energized for the week ahead!
Happy Monday friends.