This weekend was such a blast. An anniversary celebration and a trip to the lake all in one!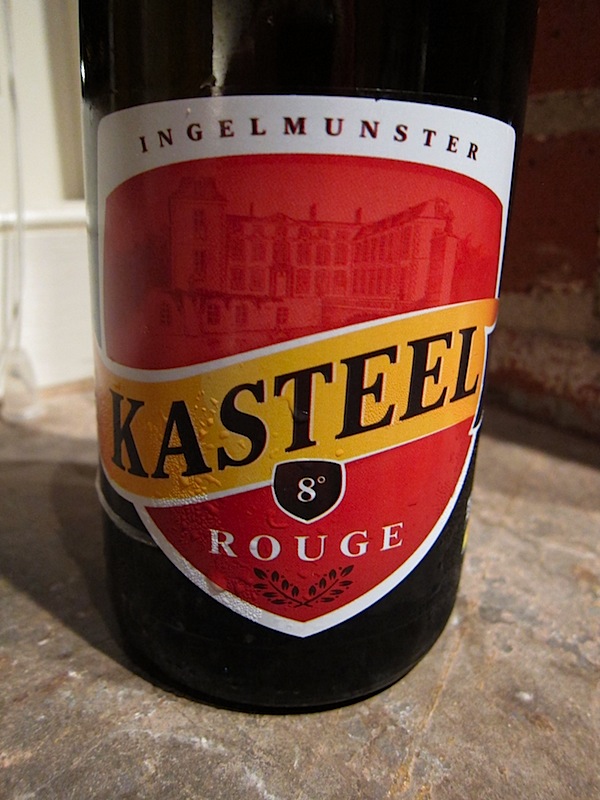 Since Friday was our seven year, Matt and I celebrated with a big bottle of Kasteel Rouge after work. This is the sweet cherry coke beer we discovered in Atlanta. It's more like drinking a pink champagne than a beer, but it's soo good!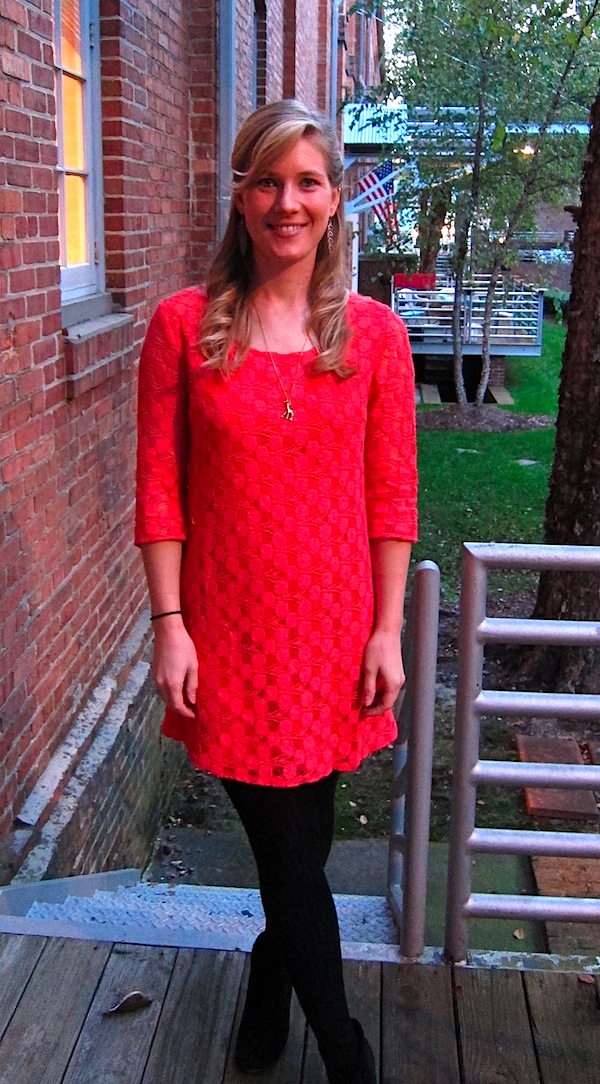 Then we got dressed up and walked to
Revolution
for dinner. This was our fourth time – we recently celebrated our
engagement
there, and since we had a Groupon, returning for our anniversary was a no-brainer.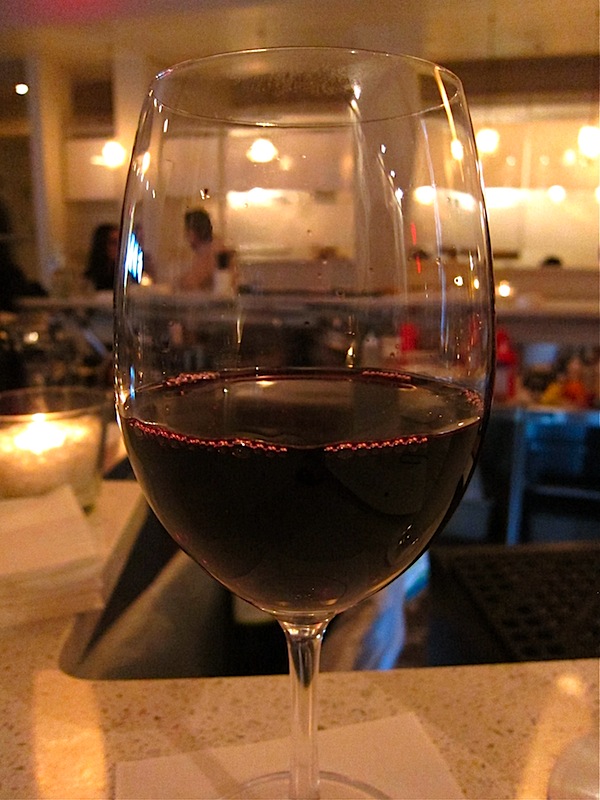 We decided to sit at the bar because it seemed more romantic and because tasting small plates sounded more appealing than entrees. I enjoyed a Spanish Grenache.
Despite our plan, we ended up with only one small plate and two entrees! We tried the shrimp and pork dumplings, which were soaked in the most delicious garlic sauce,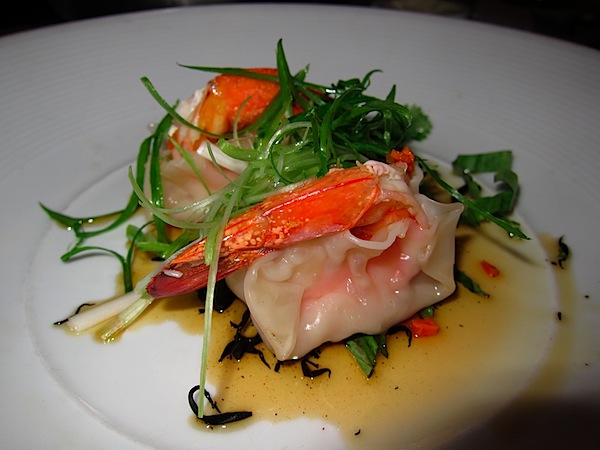 the spicy seafood stew over a big hunk of cornbread,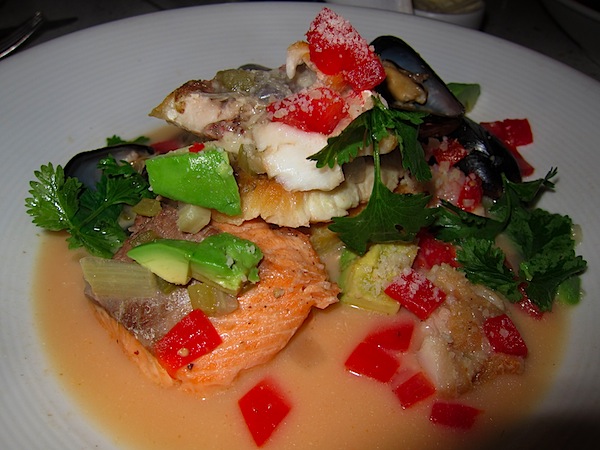 and the potato and squash curry with chili marinated watermelon.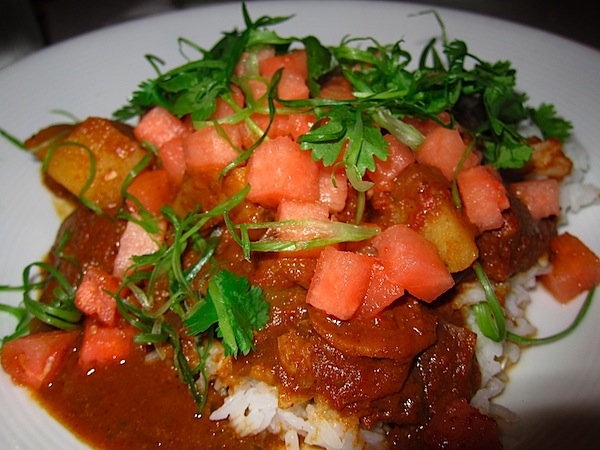 All three dishes were fantastic, but the spicy curry in contrast with the refreshing watermelon was probably my favorite flavor of the night.
We headed straight to bed after dinner so we could be well rested for a trip to the lake! Our friends Danny and Maria kindly invited us up to their lake house with a few of our friends. Although the weather was too chilly for water sports, the sun was shining and the temperature was perfect for lawn games, a ride on the pontoon boat, seasonal beer drinking, and s'mores by the fire!
We enjoyed this view all day long and it was so delightful that I never wanted to leave!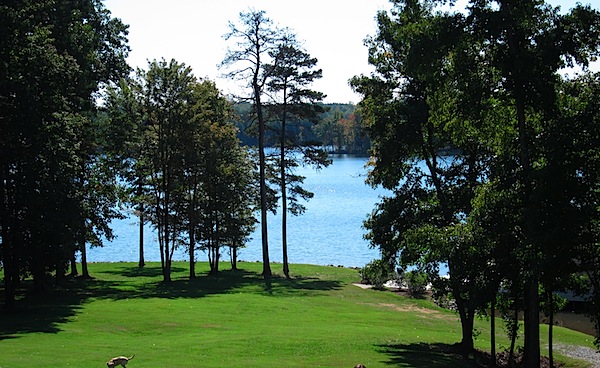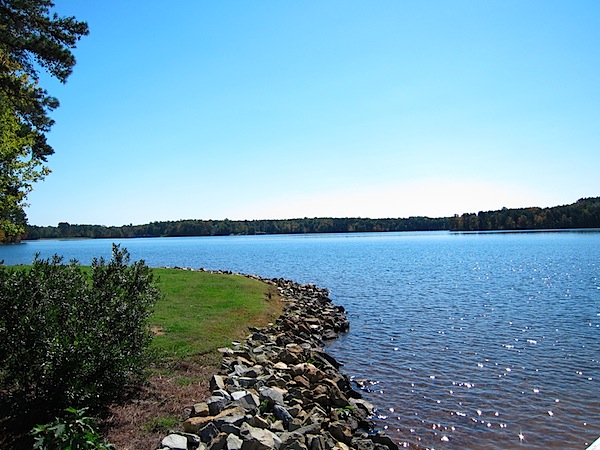 We all put on fleeces and sweaters for the boat ride, but the cold wind actually felt soo good.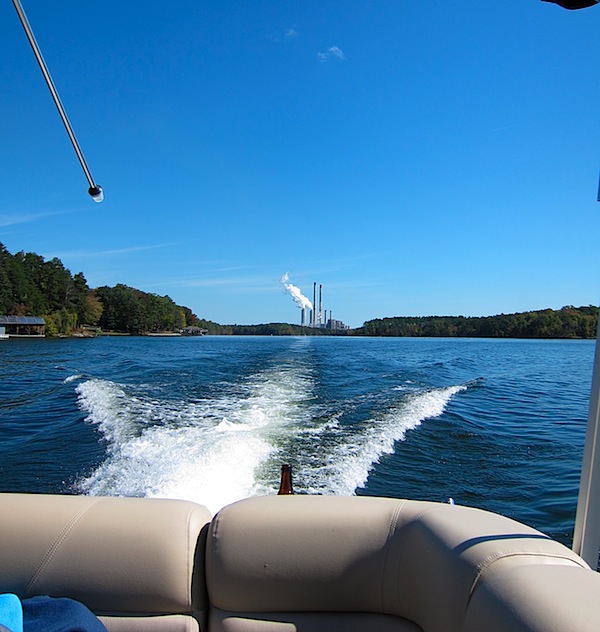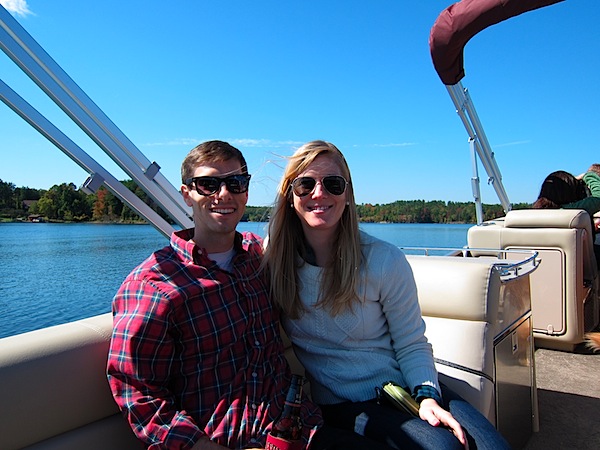 Matt and I won a game of bocce ball [out of pure luck] and then we played an enthusiastic game of Catch Phrase on the dock. Once the sun set, the temperature dropped, and we warmed up with hot apple cider spiked with bourbon. I've actually never had this combination before and it was to-die-for. I've got to get this on the menu for Christmas.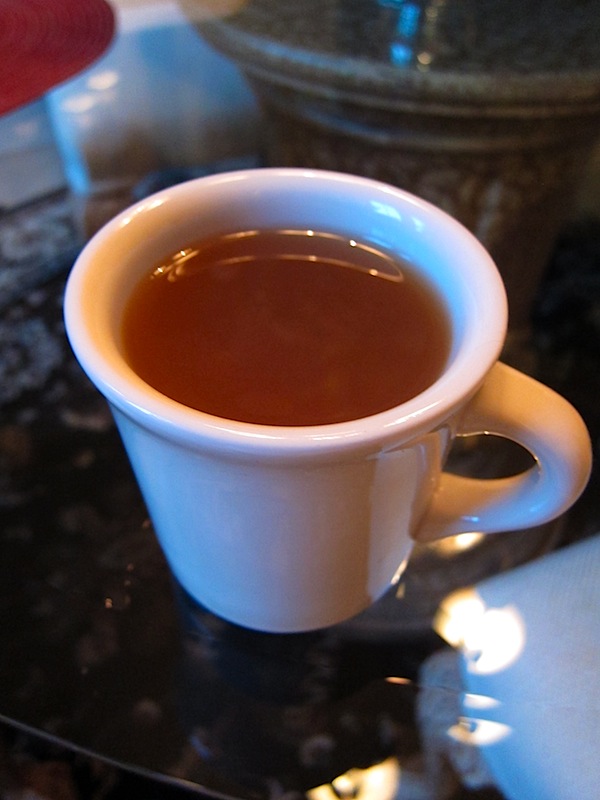 We also enjoyed an incredible sweet pineapple cheese dip as well as a hard Spanish cheese. Just before dinner, Maria poured me a glass of the pinot that had been served at her rehearsal dinner last year and it was just heavenly. My taste buds were totally spoiled this weekend.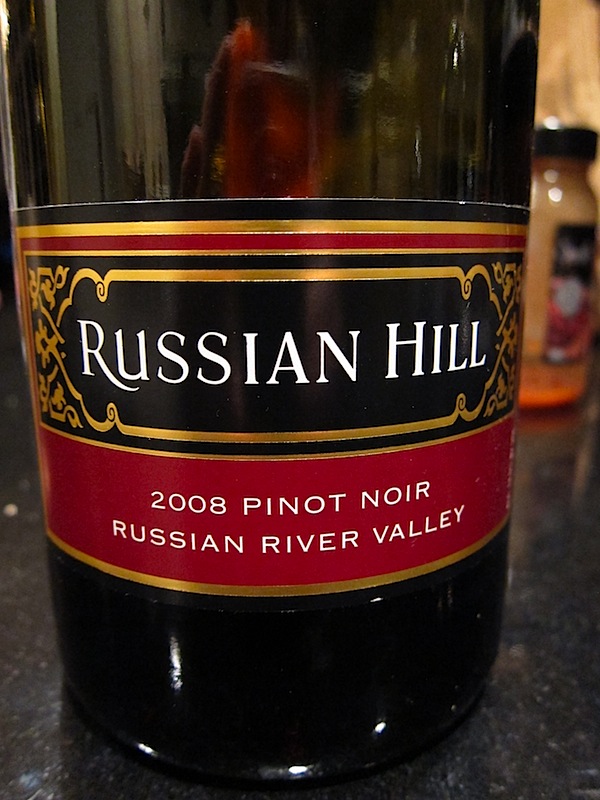 Dinner was big grass fed burgers cooked on the grill. Mine was tall, red, and covered in cheddar – just how I like 'em.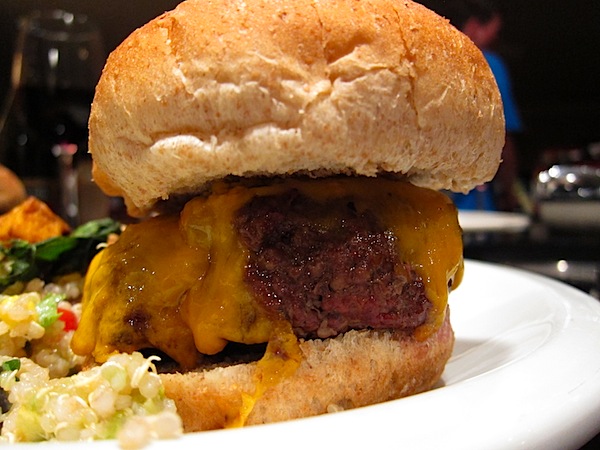 I made a quinoa salad to go with dinner: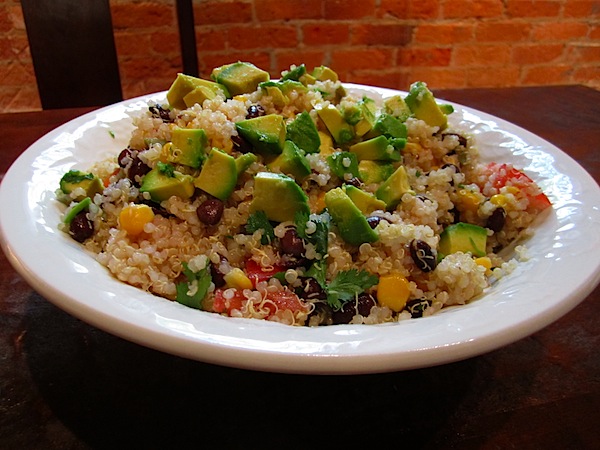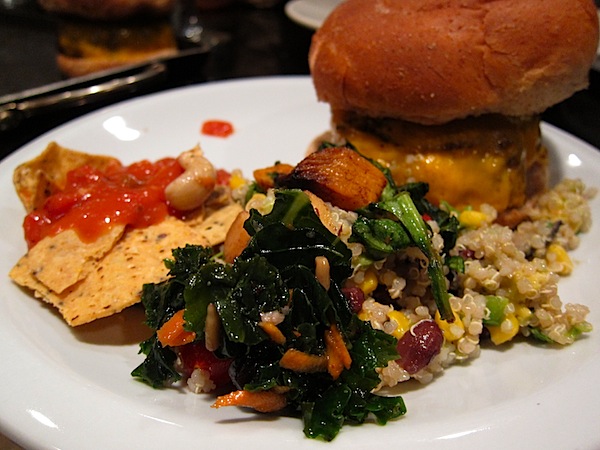 I think my favorite part of the day, though, was when we all sat around a roaring fire laughing and making s'mores. My friend Kristi also made these awesome peanut butter bars that I really loved. I ended up making a s'more with a peanut butter bar base – best idea ever.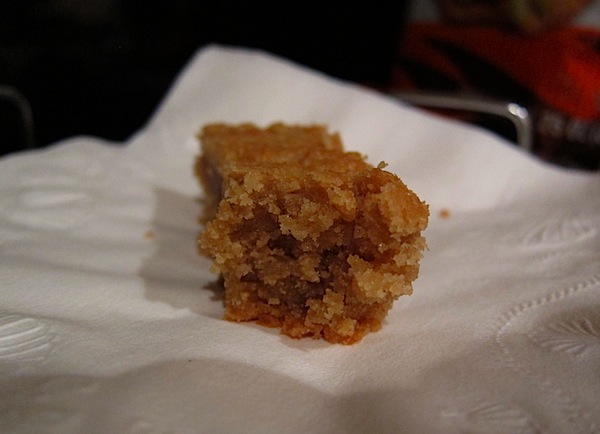 When we finally made it to bed just before 1, Matt and I both concluded that it was the most fun we've had in ages! I want to go back every weekend:)