Here's the last of my honeymoon posts – if you missed the first two, there's a recap of Greece and the cruise. Now that I'm back to regular life, I'm so sad it's all over!
—
Matt and I spent four nights in Italy total – two nights in Positano along the Amalfi Coast before our cruise (which departed from Rome) and two nights in Venice after our cruise. The cruise also docked in Venice overnight, so we got three full days there.
Although the Amalfi coast isn't that convenient to Rome, we had originally planned to spend more time there before we changed our trip to include the cruise. The two days were quick and there was a lot of traveling involved, but it was worth it! We flew into Naples from Athens and took a cab to the town, and on the way back, we took the train from Naples to Rome. Positano was so small, that we felt like we had enough time there, and we were able to check out two of the other Amalfi coastal towns from the cruise.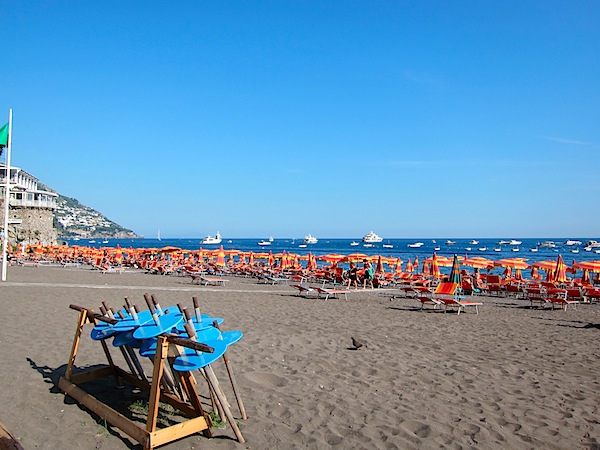 The beach was adorable, but we didn't get to spend any time there:(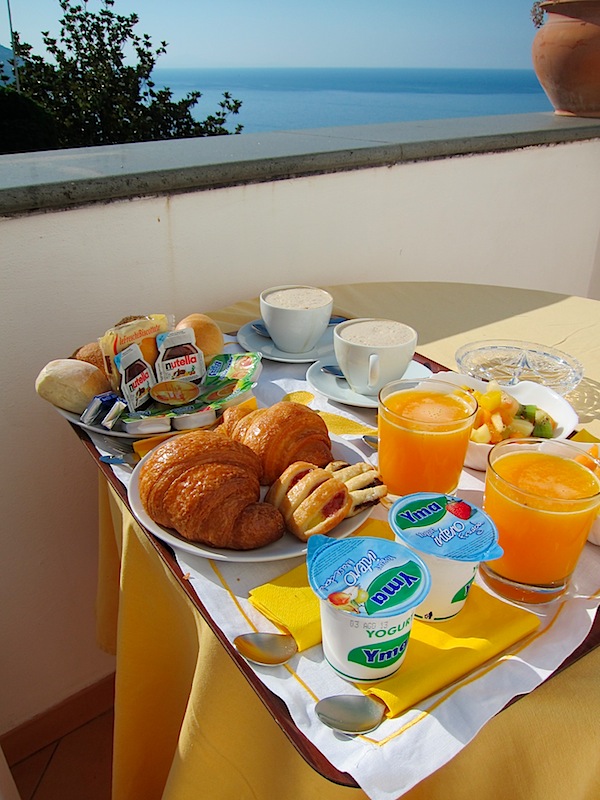 We stayed at Villa Yiara in Positano – our room was very cute, and aside from some annoying construction outside our window, our stay was pleasant. Breakfast was delivered to our balcony!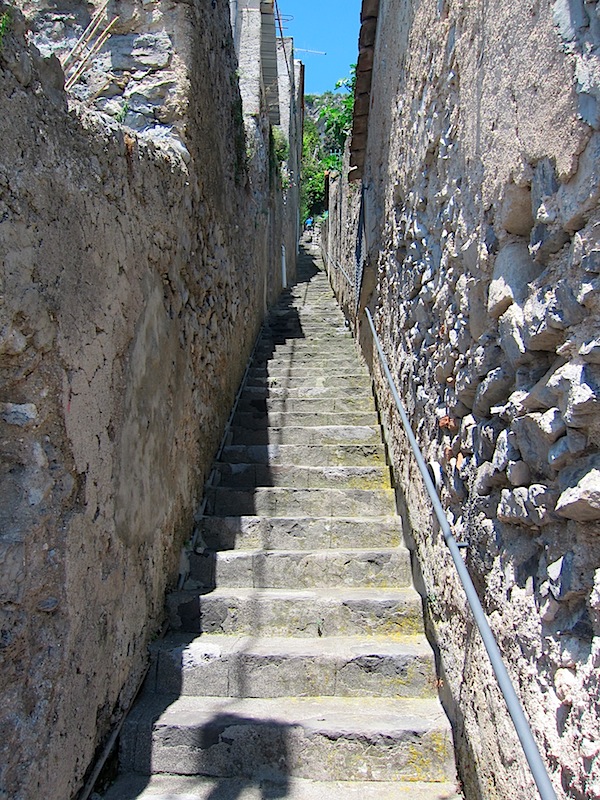 With our one full day in Positano, we decided to attempt part of a hike on a scenic trail called the Path of the Gods. We started the hike in the next town over and attempted to find the trail on the steps in the picture above. We climbed steps for nearly an hour, and despite the beautiful view, we never found the 'flat' path that had been described. I think we may have received some bad advice and tried to access the trail from a point way too far below the mountain top. We were pretty frustrated, but made the best of it by eating pasta in town and cooling off with prosecco:)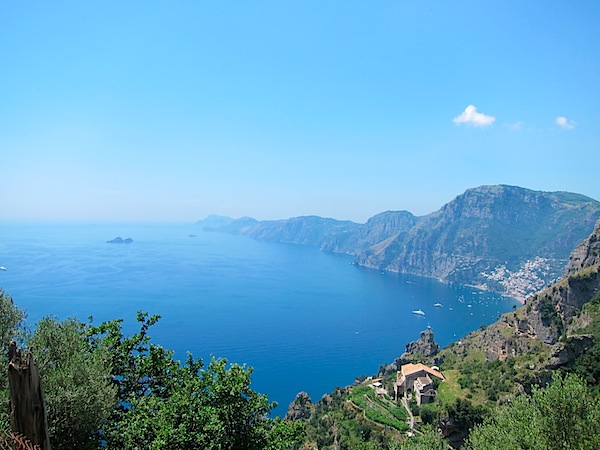 We found jumbo grapes at a fruit stand too and I got a kick out of how huge they were.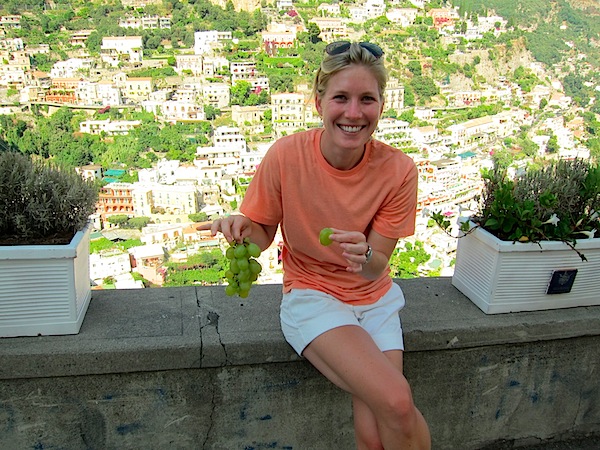 The best Italian food we had on the trip was along the Amalfi coast. We celebrated the eve of Matt's birthday at a little restaurant called Bar Bruno (recommended by a blog reader, I believe!) – the view, the wine, the pasta – everything was spectacular!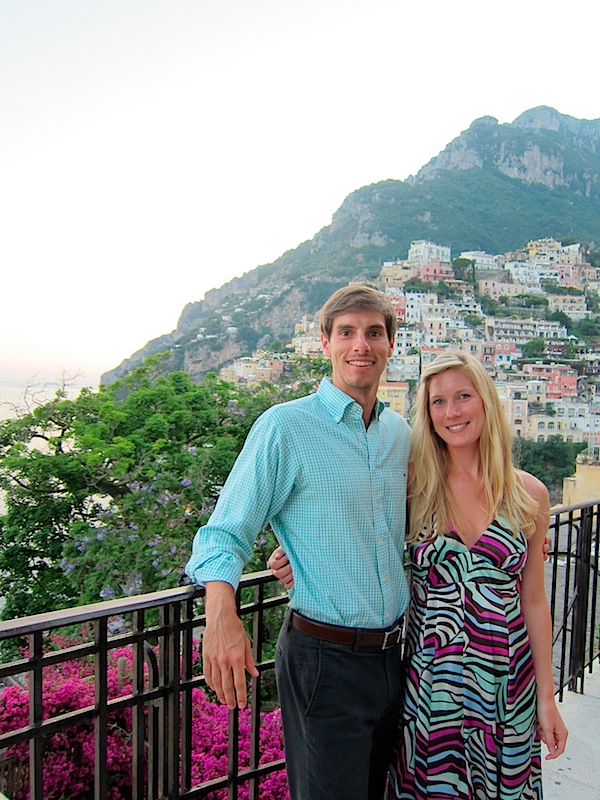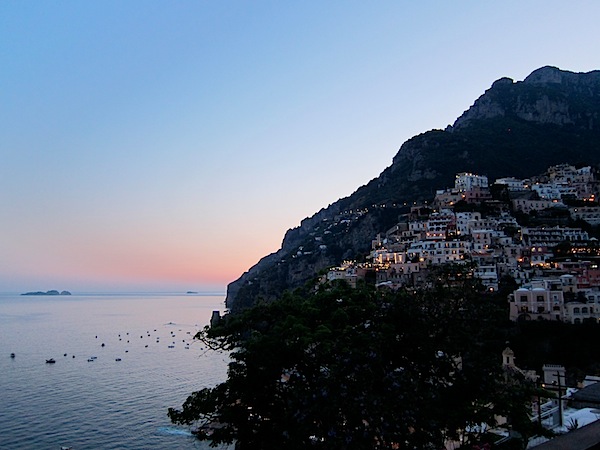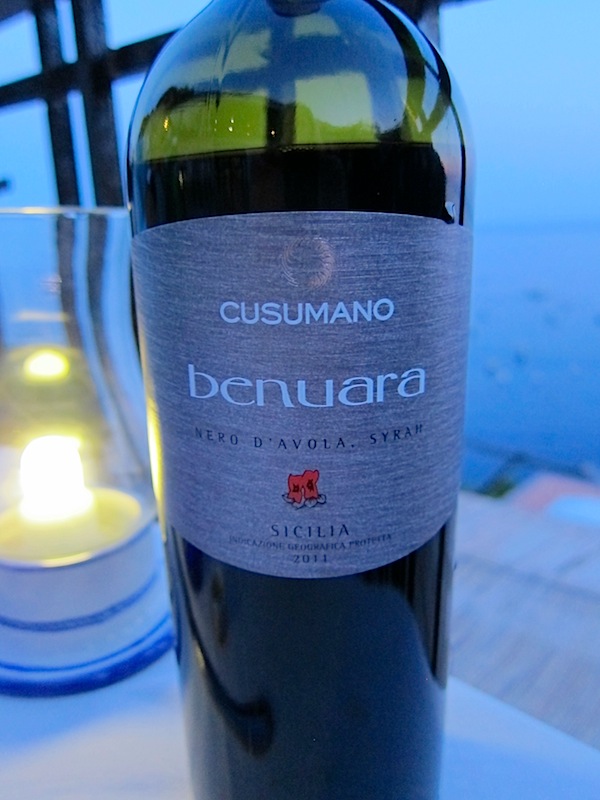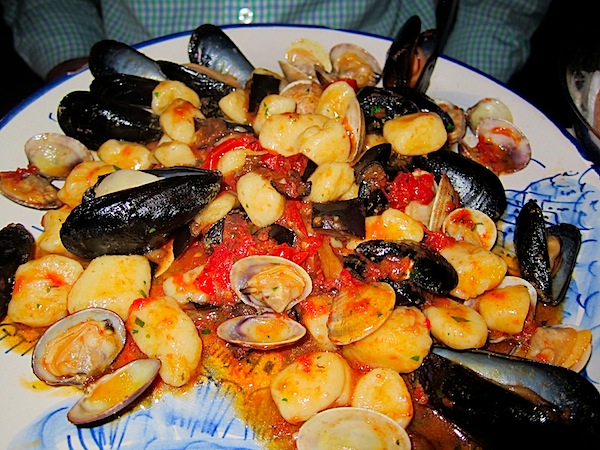 This dish had a lot to do with me learning to like olives:)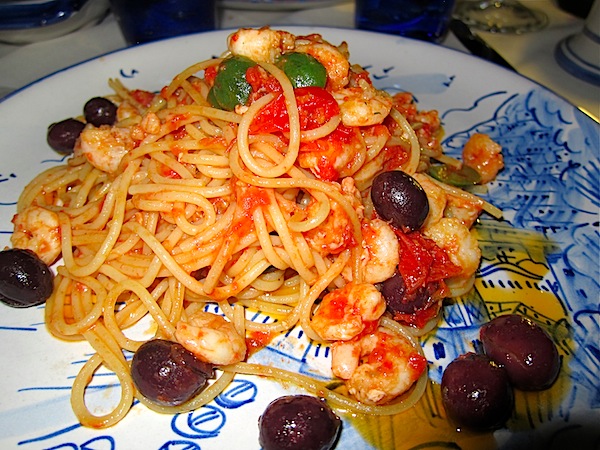 I'd love to go back to the Amalfi Coast some day and spend more time there!
In Venice, we stayed at an awesome hotel called Hotel Moresco. I loved the rooms and it was a lot cheaper than some hotels in Venice because it wasn't in the main tourist area. It took about 30-40 minutes to walk to the main attractions but wandering around the streets of Venice was one of my favorite things and we needed the exercise at that point!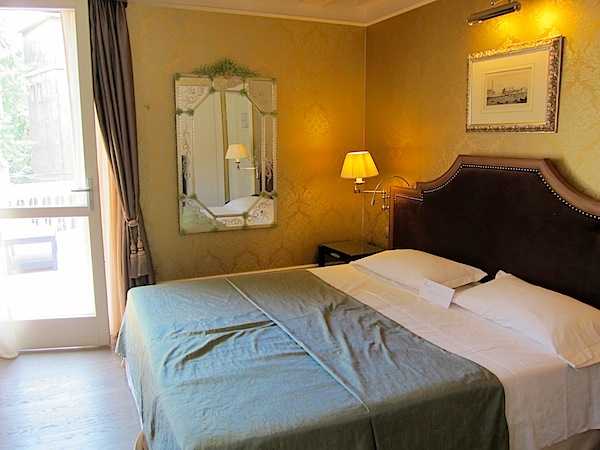 The bathroom was beautiful and had a neat tub.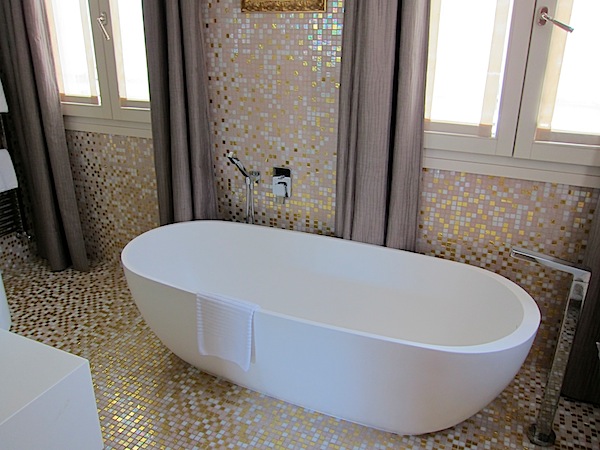 And our room had a terrace – rare in Venice!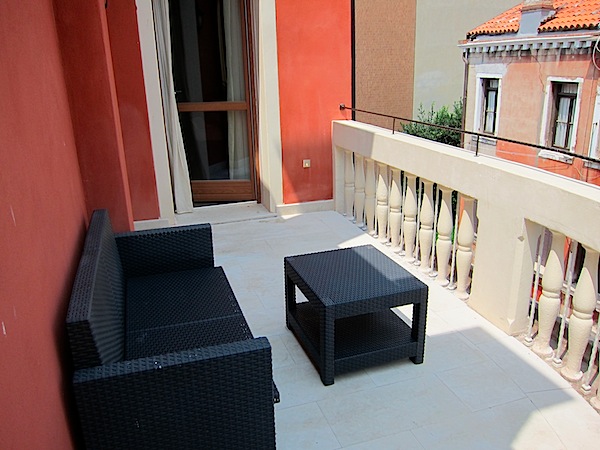 Both nights, we enjoyed wine and samplings of the complimentary appetizers from the lobby.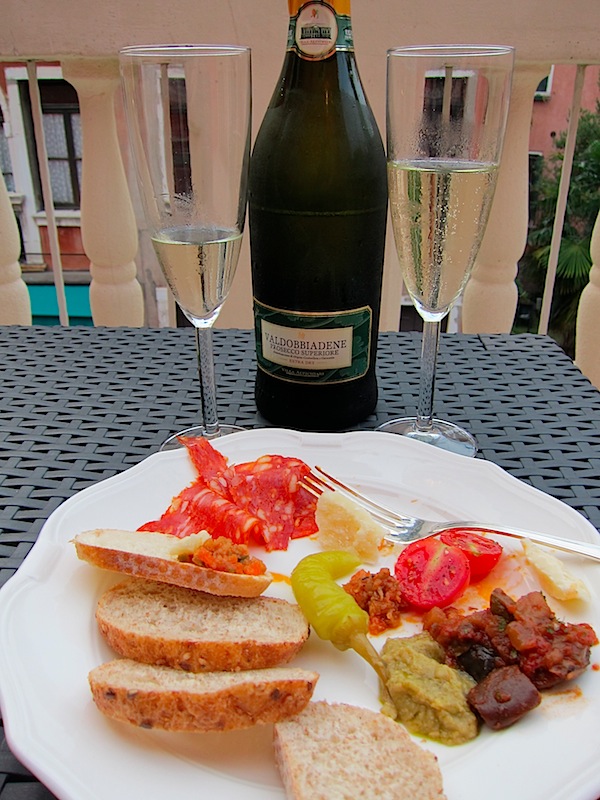 Matt and I walked to St. Marks Square on our first day, but the crowds were terrible – we stayed away from the touristy areas after that.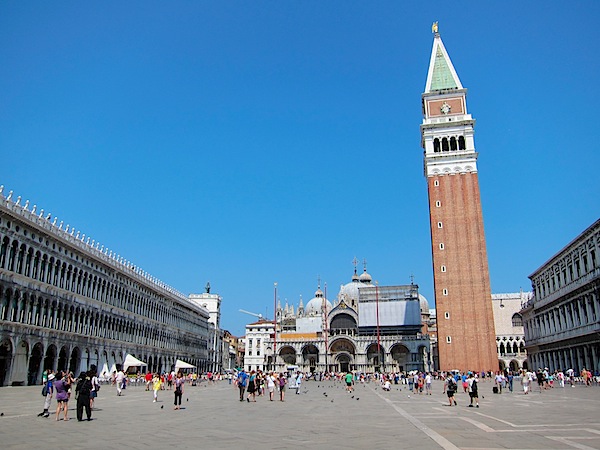 But we did have an awesome pizza/stuffed breadstick thingy just off the square.
We checked out the Guggenheim museum one afternoon and enjoyed the art and sculpture garden.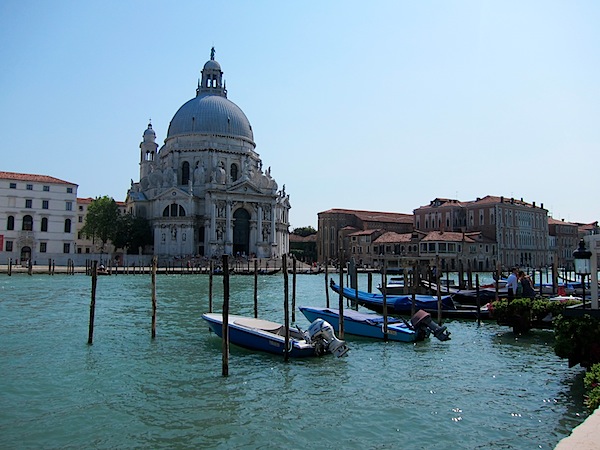 And another day, we took a water taxi over to Murano island to see the glass blowing.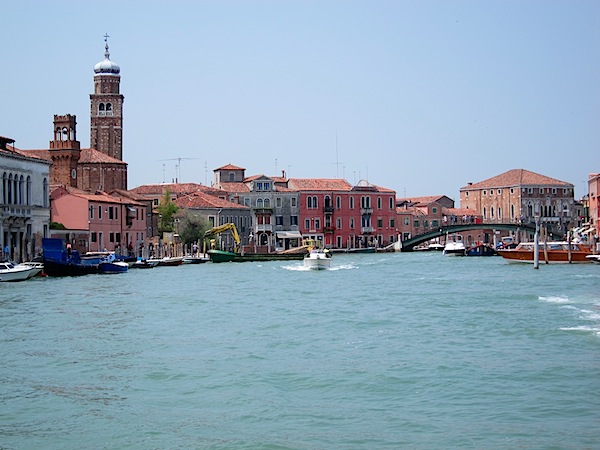 It was really neat, and although we couldn't afford any of the art, we bought lots of fun jewelry as gifts.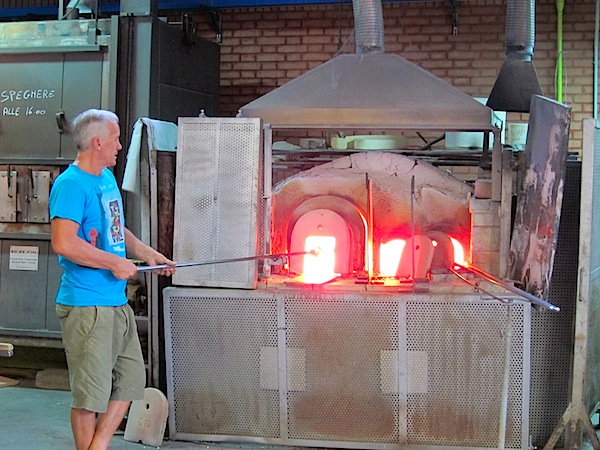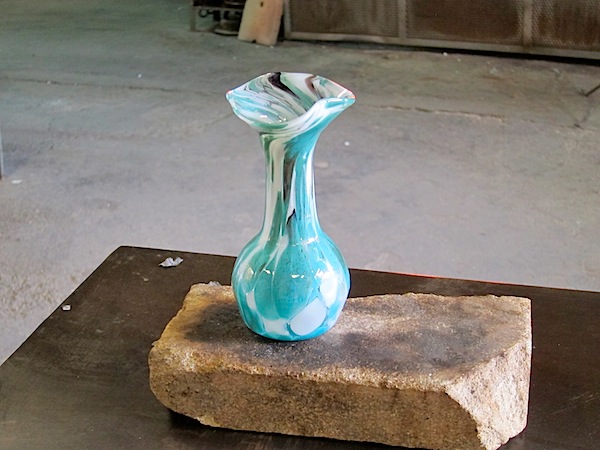 The food in Venice was decent overall, but disappointing compared to the rest of our trip. Aside from the pizza and one excellent lunch (with a rare beer!) at Cafe Impronta, the food just didn't taste as amazing as I would have expected for Italy – I think we may have made some poor choices, and since we had been in so many small towns, I was overwhelmed with the restaurant choices in Venice. The wine was very cheap, but most of it tasted like watery vinegar to me.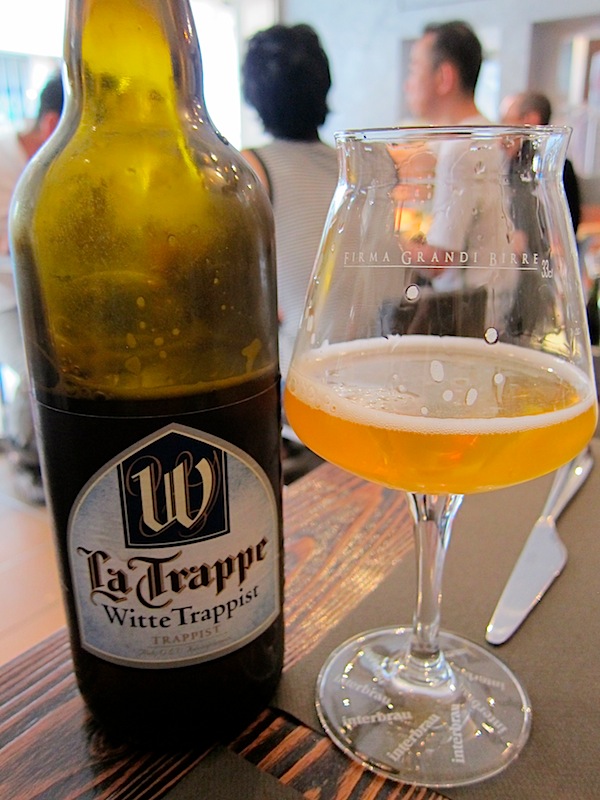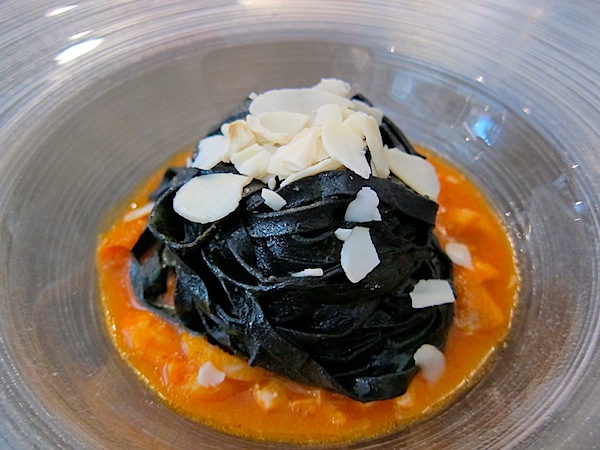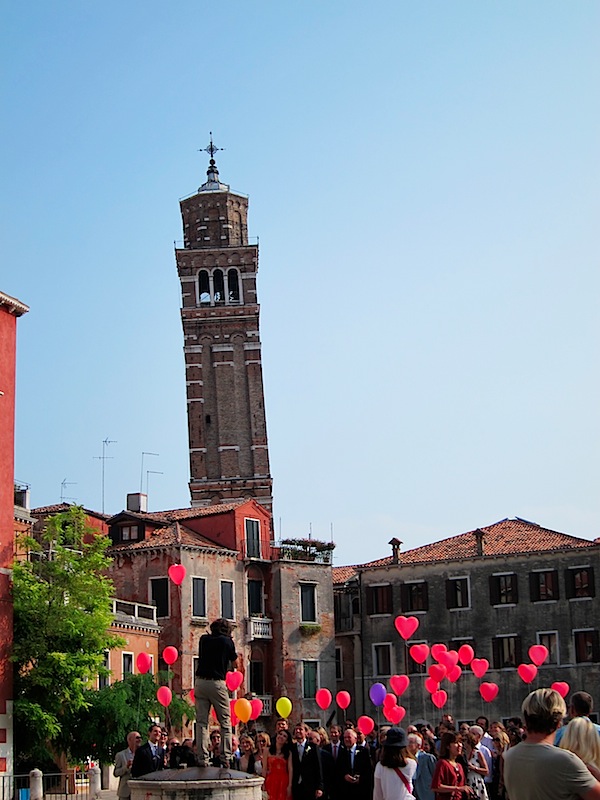 It was impossible not to snap a million pictures of the canals!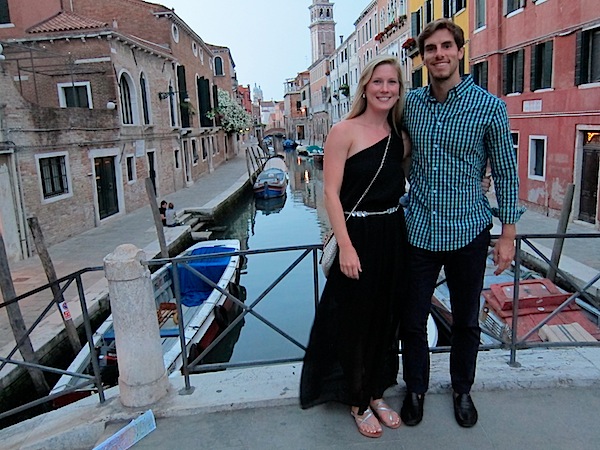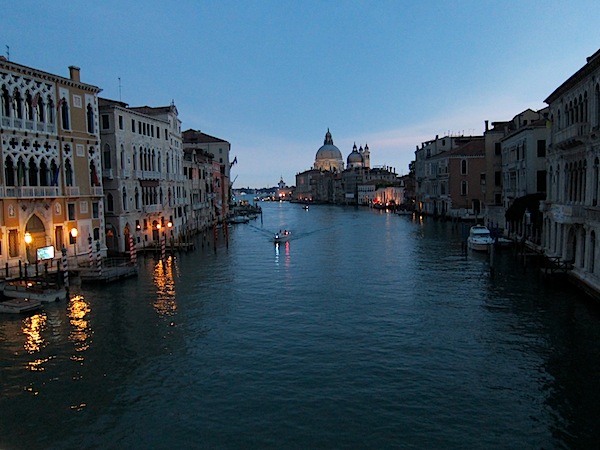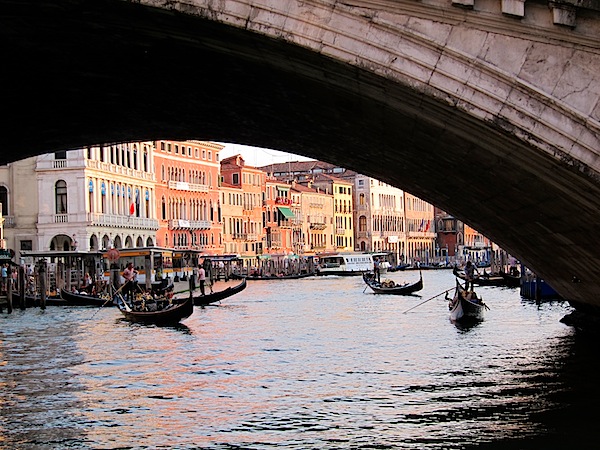 Venice was by far one of my favorite stops and it was just as romantic and beautiful as everyone says it is!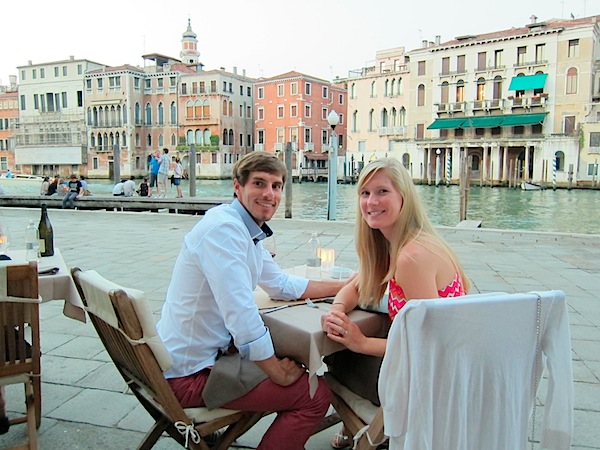 The end!